Palladium:

$1,802.00
$0.95
Bitcoin:

$21,110.15
$185.07
Ethereum:

$1,194.38
$36.87
Selling Coins? Watch Out For Seller's Remorse After You Sell A Coin
By Joshua McMorrow-Hernandez, Editor  I've been collecting coins for more than a quarter century and have bought and sold many coins during that time as a hobbyis
By Joshua McMorrow-Hernandez, Editor 
I've been collecting coins for more than a quarter century and have bought and sold many coins during that time as a hobbyist. In most cases, I've felt pretty happy with the purchases I've made and satisfied with the coins I've sold. In many circumstances, the coin's I've sold have helped fund the purchase of coins I grew to want during my evolving journey in the hobby. I'll confess, however, there are several coins I have sold that I wish I had never let go of.
I could list several coins that I wish I hadn't sold… A nice G6 Draped Bust dollar I won in an online auction for $800 about a decade ago (at the time about $100 under general marketplace trading prices)… An original VG8 1913 Barber half dollar I received when I was a teenager in 1994 during a mail-order purchase for a "type" Barber half at $6; back then it was a $25 coin, and it is now worth nearly triple that figure… A 1993 mint set — the very first product I ever ordered from the United States Mint, back when they accepted mail orders at the old 10001 Aerospace Road location in Lanham, Maryland.
But the transaction that really hurts me the most? The sale of an 1834 Capped Bust half dollar that I was gifted for my 13th birthday in 1994. Why this particular coin? Numismatically it wasn't anything special. It was a raw VF20 that may have been lightly cleaned long ago and was retoning. But it was a coin I had asked my parents for many times over the course of several months, and the piece — which I later found out cost them $33 — represented a significant sum for my blue-collar mom and dad. Later on, during my college years, money was tight, and I had to sell much of my collection to make ends meet. Unfortunately, the 1834 Capped Bust half dollar was a necessary victim of my downsizing, and I sold it to a local coin dealer for about $50. At the time it felt like the right move… $50 was an important amount of money in my eyes at the time, and selling that 1834 half dollar helped out in a pinch. But looking back at the situation now, several years on and being more financially stable than I was in my 20s, I wish I had found a way to pay my bills without selling one of the most important coins I owned early on in my hobby adventure. The loss of that coin stung even more a few years later after my mom, who laughingly mistook the proper name of that type coin as a "Busted half dollar," passed away of colon cancer at the young age of only 56.
At the end of the day, seller's remorse often only sets in long after the deed has been done. At least, that's been the case for me. But for others, seller's remorse blooms the moment that dejected collector walks out of the coin shop following the sale. Some lucky individuals may be able to buy their coins back at a small profit to the dealer, or they may have to bite the bullet and pay full retail (a premium you'll quickly forget if you really want that coin in your hands again). Others may have to emotionally eat the loss of their beloved coins. Loss of one sort or another is, after all, something that is an unfortunate part of life for virtually all of us at one time or another.
But it's true, seller's remorse in selling coins is a real thing, and it's something collectors need to think about carefully as they go about trading coins with dealers and other collectors. Is the coin you're considering to sell one that has some significant meaning to you? A genuine, rare coin you bought at a great bargain? One you received from an individual who means a lot to you — perhaps even someone who is now deceased? Is that coin you wish to sell now one that you acquired early in your hobby, or one with which you associate special memories or a particularly unique occasion? Only you can make that judgement call — but it's a decision you might want to make with more care before you lose one of the coins you may down the road regret having sold.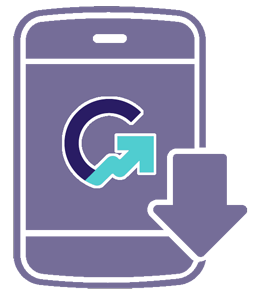 Download the Greysheet app for access to pricing, news, events and your subscriptions.
Subscribe Now.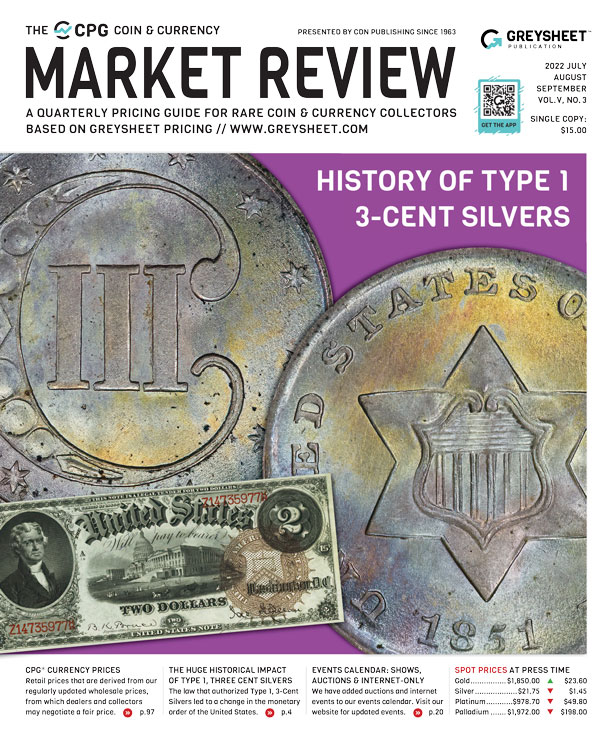 Subscribe to CPG© Coin & Currency Market Review for the industry's most respected pricing and to read more articles just like this.
Visit these great CDN Sponsors
---