Palladium:

$2,078.00
$12.00
Bitcoin:

$22,943.09
$405.56
Ethereum:

$1,826.39
$41.32
SERIES ANALYSIS: Draped Bust Dollars, Business Strikes (Part 3)
Part 3 of Greg Reynolds series analysis on the draped bust silver dollars that were issued from 1798-1803. These are also know as "heraldic eagle reverse" dollars and represent the most affordable segment within the series.
This article appeared in print in the December 2019 issue of The Monthly Greysheet. 
Draped Bust obverse, Heraldic Eagle reverse silver dollars were minted from 1798 to 1804, though silver dollars struck in 1804 were likely to have been dated 1803. Proof or otherwise very special silver dollars that are dated from 1801 to 1804 were made decades later and will be covered in the fourth part of this series. This analysis is about business strikes, coins produced in a routine or ordinary manner, and the requirements for a set of Heraldic Eagle dollars dating from 1798 to 1803.
The eagle motif on the Draped Bust dollars that were minted from 1795 to 1798 is generally called a 'Small Eagle' though it not really small, and references to the eagle of 1798 to 1804 as a 'Large Eagle' give the false impression that one eagle motif is just a larger version of the other, which is far from the truth. They are notably different artistic representations of an eagle, with different philosophical implications.
The "Small Eagle" is a young eagle and is indicative of a nation that was recently born and was developing rapidly. The Heraldic Eagle reverse design incorporates a complex blend of philosophical and cultural symbols. This design element is related to the Great Seal of the United States. The "Small Eagle" and Heraldic Eagle reverses are indicative of two design types of Draped Bust silver dollars.
The Heraldic Eagle business strikes of 1798 to 1803 are neither rare nor very expensive. It is easy to build a set 'by date' including major varieties that are logically classified as distinct dates.
Unfortunately, most references provide an awkward and long list of implied major varieties that are not really 'major' at all. Ever since the 1850s, dealers with varieties in inventory have had a motive to persuade editors, cataloguers and publishers to represent barely noticeable varieties as 'major varieties' that are needed for a typical set of a given design type.
The list in the "Red Book" (A Guide Book of United States Coins—Atlanta, Georgia: Whitman Publishing, "2019" 72nd edition, 2018) is absurdly long, includes very obscure varieties, and almost certainly discourages people from assembling sets of Draped Bust, Heraldic Eagle dollars. For 1798 Heraldic Eagle dollars alone, the "2019 Red Book" lists eight varieties. For 1799, six are listed and five for 1800.
Most of the varieties listed for large cents of the same era are immediately apparent and several seem like their own subtypes. Most of the "Red Book" varieties of Draped Bust, Heraldic Eagle dollars, however, concern slight anomalies in the placement of letters or numerals, microscopic design elements, or very small irregular shapes from imperfections in dies.
Three of the eight varieties of 1798 Heraldic Eagle dollars listed in the Whitman Red Book relate to whether the shield on the reverse has four or five vertical lines. Even with five-times magnification, it is very difficult to see these lines, which are not well detailed anyway. Additional subdivisions of 1798 Heraldic Eagle dollars concern the precise number of arrows on the reverse, some of which are typically blurry, or extra reverse stars that are difficult to discover even with the use of imagination.
I am not questioning the importance of identifying dies. Of course, dies were and still are used to strike coins. It is neat that dies can be identified decades or centuries after they were destroyed or discarded. Information relating to dies is important for authentication, pedigrees, and historical analysis, in addition to being important to those who collect most or all die varieties of a particular series or type of coins.
Only a very small number of people may seriously seek to build sets that are almost complete by die pairing of Draped Bust Small Eagle and Heraldic Eagle dollars. There are at least ten die pairings for which fewer than ten coins are known to exist in the present. Indeed, there are unique varieties.
In the current era, at most a dozen people seriously collect Draped Bust dollars by die variety, while perhaps one thousand people collect them by date. It is not unusual for a collector to take years to finish a set. This analysis is aimed at typical collectors of and potential collectors of Draped Bust dollars.
It would make sense to reform and pare down the listings for Heraldic Eagle dollars in most standard price guides. Listings of minute varieties discourage people from collecting particular series. If collectors are encouraged to think that they must have representatives of minor and subtle variations to complete a set, many collectors will be discouraged from starting such a set.
There are twenty-five supposedly major varieties listed in the 2019 Red Book for Draped Bust, Heraldic Eagle dollars in business strike format. Logically, however, eleven varieties are all that are required for a complete set 'by date':
1798 Knob 9
1798 Pointed 9
1799/8 overdate
1799 7x6 Stars
1799 8x5 stars
1800
1801
1802/1 overdate
1802
1803 'Large 3'
1803 'Small 3'
Representatives of several dates in G4 grade could practically be bought for less than $1,000 each, though relatively original coins often sell for substantial premiums. Very Fine grade representatives of most all 'dates' could be purchased for less than $2,600 each, considerably less in some cases. With the possible exception of the 1798 Knob 9, representatives of each in XF40 grade could be acquired for less than $5,000 each, maybe two or three for less than $4,000 each.
Retail prices for AU grade coins may range from $5,500 to $23,500, depending upon the scarcity of the date and the quality of the respective individual coin. It is probably true that AU55 grade representatives of nine of the eleven dates could practically be acquired for prices in the $9,000 to $12,000 range.
The 1798 'Pointed 9', the 1799/8, the 1799 7x6 and the 1802 are the least rare in mint state grades, and tend to be selections for type sets. A PCGS or NGC graded MS63 grade Heraldic Eagle dollar probably could be found and obtained for less than $55,000. MS60 to -62 grade 1801 and 1802/1 dollars tend to bring significant premiums.
In regard to all grades, the scarcity of the 1798 'Knob 9' is largely unrecognized. The 1798 'Pointed 9' and 1798 'Knob 9' are noticeably very different and attract attention; it is fair to maintain that these are two distinct dates of the same year and type. At least two leading price guides value the 1798 'Knob 9' and 'Pointed 9' the same in grades from G4 to MS63. A solid case could be made that the 'Knob 9' coins are and should be worth more than the 1798 'Pointed 9.'
So far in 2019, Stack's-Bowers has publicly sold nine 1798 'Pointed 9' dollars and zero 1798 'Knob 9' dollars, according to this firm's online archive. From January 1 to October 22, 2019, Heritage has publicly sold sixty-four 1798 'Pointed 9' dollars and just four 1798 'Knob 9' dollars. A PCGS graded VF25 coin brought $2,160 in the FUN auction in January. On March 14, Heritage auctioned an NGC graded AU50 1798 'Knob 9' for $7,200.
The 1799 7x6 (seven at the left, six at the right) obverse stars and 1799 8x5 obverse stars are apparently and meaningfully distinct in a way that is hard to explain. The layout of stars affects the whole appearance of the obverse.
So far this year, Heritage has publicly sold around seventy 1799 7x6 dollars and just three 1799 8x5 dollars. In my view, the 1799 8x5 should be worth more than it is currently worth. In contrast, the 1800 "Dotted Date" should not sell for a premium.
The 1800 "Dotted Date" does not feature a decimal point or a period. Indeed, there is just a small, somewhat round, lump awkwardly below the first zero in the date. On many varieties of 1800 silver dollars, there are various raised blobs about the first zero. On this variety, there is one in particular below the zero. Evidently, there was much corrosion in the die in this area and/or the die chipped or peeled because the die was poorly made.
An indentation in a die will lead to a raised metal shape on each struck coin because metal of the planchet is pushed inside indentations and recessed design elements in the die while each coin is being struck. There is no dot and there is no difference in the date; the 1800 "Dotted Date" is just a minor die variation, which has received undeserved attention.
The so called "AMERICAI" 1800 dollar is a little more interesting than the "Dotted Date," but minor as well from a logical perspective. There is a worm shaped indentation in the die that has been called an "I," though it does not resemble any letter. It might be true that a U.S. Mint worker accidentally hit the die with a punch or some kind of tool. It is also possible that a fissure came about that coincidentally appears as a somewhat vertical thin shape after the word "AMERICA." Either way, this is not a letter and not an indication of a design change. Moreover, it appears strange. This variety brings a small premium on average.
At the ANA Convention in August, Stack's-Bowers auctioned a PCGS graded G6 coin of the "AMERICAI" variety for just $900. On March 1, Stack's-Bowers auctioned a PCGS graded VF-30 1800 "AMERICAI" for $2,160, The day before, this same firm resold the Pittman-Pogue "AMERICAI," which is PCGS graded MS63, for $60,000, not a vast sum for a relatively high grade Draped Bust silver dollar. Auction results suggest that many bidders agree that this variety is not worth a substantial premium over 1800 dollars in general.
Indisputably, the 1802/1 is an obvious overdate and a date that is distinct from the regular 1802. As for the varieties of 1802/1 dollars relating to the spacing of numerals, these refer to minor differences in the punching of the die and logically should be of particular interest only to collectors who are seeking representatives of all die combinations.
At the ANA Convention in August, Heritage auctioned a PCGS graded VF20 1802/1, with a CAC sticker, for $3,240. On March 1, 2019, Stack's-Bowers auctioned an NGC graded VF20 1802/1 for $1,680.
As for the regular 1802 date, like most dates in of this type, 1802 dollars are not very difficult to find. On January 6, 2019, the firm of David Lawrence sold a PCGS graded F15 1802 for $1,700. At the end of March, at a Spring ANA Convention, Kagin's auctioned a PCGS graded VF35 1802 for $3,000.
In regard to 1803 dollars, the 'Large 3' and the 'Small 3' differ in shape and style. Both tradition and logic dictate that these are two different dates of the same year. Two 1803 dollars are thus required for a complete set 'by date.' In circulated grades, the 'Large 3' and the 'Small 3' are worth about the same, and are each worth significantly more than 1799, 1800, 1801, 1802/1 and 1802 dollars in grades from VG8 to MS63.
For MS64 and higher grade bust dollars, collectors should consult an expert as the physical characteristics and pedigree of each individual coin are factors that substantially affect value and desirability. Two bust dollars struck from the same pair of dies that were each graded MS64 by the same service may have much different market values. As bust dollars were made with relatively primitive equipment and have been subject to various degrees of proper and improper handling over a period of more than two centuries, it is important to not focus intently on certified grades and to reflect upon each coin as an individual with a multitude of interesting characteristics.   
# # #
©2019 Greg Reynolds
Insightful10@gmail.com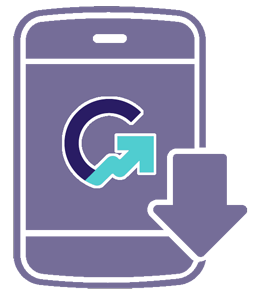 Download the Greysheet app for access to pricing, news, events and your subscriptions.
Visit these great CDN Sponsors
Greg Reynolds is a professional numismatic researcher and writer. He can reached via email at
Insightful10@gmail.com
.
---