Palladium:

$1,766.00
$1.00
Bitcoin:

$16,205.77
$31.49
Ethereum:

$1,171.80
$0.14
SERIES ANALYSIS: The Greatest Auction of American Revolutionary War Medals -- the Adams Collection of Comitia Americana
Greg Reynolds turns his focus on Comitia Americana medals, which were awarded for heroism and strategic success in American Revolutionary War battles. The Continental Congress of the United States voted to award these medals while the war was in progress.
On Thursday, November 14, at the Baltimore Convention center, Stack's-Bowers auctioned the "John W. Adams Collection of Comitia Americana and Related Medals." This auction session featured eighty-six Comitia Americana medals and die test pieces, plus fourteen other items related to the American Revolutionary War or to Benjamin Franklin as an individual. It may very well be that Adams had the most complete set of original Comitia Americana medals to have ever been auctioned.
Comitia Americana medals were awarded for heroism and strategic success in American Revolutionary War battles. The Continental Congress of the United States voted to award these medals while the war was in progress. The U.S. did not have an official mint until 1793. These medals were struck in Paris during the 1780s and early 1790s, except that American officials neglected to follow-up on the medal for Henry Lee for his performance at the Battle of Paulus Hook in August 1779.
Although die test pieces survive, it is not clear whether original Henry Lee medals were ever struck. The only surviving piece from both original dies was struck in pewter at the Philadelphia Mint, probably as a test, and it realized $12,000 in this sale of the Adams Collection. Originals of the ten Comitia Americana issues that were struck in Paris are avidly collected and valuable. According to Stack's-Bowers, this sale of the John Adams Collection totaled about $1.7 million.
During the American Revolutionary War, there were eleven designated recipients of Comitia Americana medals. Medals were distributed to others not just to the primary recipient. George Washington received the gold version of the Washington Before Boston medal that was awarded to him plus a set of all the Comitia Americana medals in silver, which is now in the Massachusetts Historical Society. Washington's gold medal currently resides in the Boston Public Library.
Most of the collectors who seek Comitia Americana medals are content to acquire restrikes with original dies and novodels, which are medals struck later with copy dies at the Philadelphia Mint or in Paris. There are a large number of official restrikes and novodels, many of which were minted more than a half century after the corresponding originals were struck. Hundreds of collectors find restrikes and/or novodels to be desirable and affordable. The importance of the Adams Collection and this auction, however, stems from original Comitia American medals.
Several of Adams' medals were added to The Resolute Americana Collection, which probably now contains the most complete, privately owned set of Comitia Americana originals. This collection is focused upon early American numismatic items that are rare and historically important. The Resolute Americana Set of Comitia Americana medals will likely be on display at a museum in the west in 2026 in honor of the 250th anniversary of the Declaration of Independence.
Although the entire contents of The Resolute Americana Collection will not be revealed, this auction revealed the contents of the John Adams Collection of Comitia Americana, about which collectors had been speculating and raving for decades. While Adams became a living legend long before this auction, the precise contents of his collection were a secret.
For seven of the eleven design types of Comitia Americana medals, Adams had original strikings in both copper and silver. Amazingly, for three of the eleven in the series, Adams had the only original in silver that is owned by a collector.
While it is true that seven of the eleven recipients received or were supposed to have received gold medals, only four gold originals survive and all four are in musuems or otherwise owned by institutions. Five of the seven heros who were awarded gold medals were generals: George Washington, Horatio Gates, Anthony Wayne, Daniel Morgan and Nathaneal Greene. Oddly, General Greene's first name does not include the letter 'i.'
Presumably, naval hero John Paul Jones received a gold medal, though the fate of the medal itself is a mystery. During the 20th century, the original dies were sent by the Paris Mint to the Philadelphia Mint and a restrike in gold was effected. This gold restrike resides at the U.S. Naval Academy in Maryland.
The original copper strikings made their way to politicans and others who were somehow connected to the process of awarding, designing, minting and distributing the medals. In my view, the silver originals are much more important than the copper originals, but the copper originals fared far better in this auction than the silver originals performed.
The most important copper original in Adams' collection was a Wayne at Stony Point medal. The original gold medal is owned by a private foundation. There are no original silver strikings available to collectors, and just one 18th century striking in copper is privately owned, the Adams piece in this auction.
An original Wayne in copper was not in any of the more than twenty sales of John Ford's collection. In addition to Adams and Ford, David Dreyfuss and Lucien LaRiviere formed the best collections of Comitia Americana medals to have been publicly auctioned during the last several decades. Bowers & Merena of New Hampshire sold David Dreyfuss's medals in 1986 and Lucien LaRiviere's pertinent medals in 1999 and 2001. Stack's (NY) sold Ford's medals during the mid 2000s.
This sole collector-owned Anthony Wayne copper original realized $84,000, an astonishing amount for a copper medal for which the named recipient (Wayne) received a gold striking. If there were Greysheet bid levels for medals, the 'bid' for this piece would have been less than $32,500.
Original strikings of the Daniel Morgan at Cowpens medal in copper are not quite as rare. In the Stack's Bowers catalogue, John Kraljevich remarks that four are privately owned, two of which were in this one auction. Again, the primary striking was in gold. Original strikings of Daniel Morgan at Cowpens medals in silver were made, too.
Of the two original copper Morgan at Cowpens medals in the Adams Collection, the first realized $55,200, a very strong price. The second commanded $78,000, an extremely strong price.
The three most important medals in the series are not being covered at length here, as these have received a tremendous amount of coverage in books, articles and auction catalogues: the [George] Washington Before Boston, Horatio Gates at Saratoga and John Paul Jones medals. Almost all schoolchildren in the U.S. learn about these three historical figures, while the others who were awarded Comitia Americana medals are not nearly as well known. There is a need to reflect just a little about the historical circumstances to understand the importance of the other Comitia Americana medals.
If the British had controlled the banks of the Hudson River during the American Revolutionary War, U.S. forces in New England would have been separated from U.S. forces west and south of New York State. The Hudson River was also a major supply route, as there were no planes, trains or trucks.
During the winter and spring of 1779, British military forces were very successful overall and had captured strategically important forts on the Hudson River. The political and military leaders of the U.S. were extremely concerned. A burst of energy and optimism was generated when American forces succeeded at retaking the fort at Stony Point, New York. In legislation passed on July 26, 1779, General Anthony Wayne, Lt. Col. Francois De Fleury and Major John Stewart were each singled out by the Continental Congress to be awarded medals for their respective roles in this battle.
Five silver original De Fleury medals are currently known, four of which are in museums. This is another piece that Adams had, yet Dreyfuss, LaRiviere and Ford did not have in their respective collections. Ford had De Fleury originals in copper.
The Adams Collection, De Fleury original striking in silver brought $120,000, a strong price. An original De Fleury in copper brought a strong price, too, $31,200.
Like the victory in the Battle of Stony Point, American success in the Battle of Cowpens provided an important psychological uplifting to the American cause overall. British forces were then faring very well in the South, and the Battle of Cowpens was consequential in a campaign to disrupt their rhythm and curtail their momentum.
General Daniel Morgan, Lt. Colonel William Washington and Lt. Colonel John E. Howard were awarded medals. This battle was fought on January 17, 1781 in Cowpens, South Carolina.
Lt. Colonel William Washington is believed to be a second cousin of George Washington. John Eager Howard later served as a U.S. Congressmen, the Governor of the State of Maryland, and a U.S. Senator. In 1816, Howard was the candidate for Vice President for the Federalists, then the second leading political party.
William Washington and John Eager Howard also played important roles in the Battle of Eutaw Springs in South Carolina on September 8, 1781. During October 1780, George Washington appointed General Nathanael Greene the commander of American forces in the South. Among several important victories for which he receives considerable credit was the Battle of Eutaw Springs. Greene died before his medal could be presented to him. The original gold medal is now owned by the State of Rhode Island, according to the Stack's-Bowers catalogue, page 95.
It may not be possible for a collector to acquire an original Greene medal in silver. Adams had a copper original that was plated with a white metal alloy, which realized $8,400, a strong price, as there are more than a dozen original Greene medals in copper extant.
The overall results for this auction were mixed. While the Washington Before Boston medal in silver brought a weak price, $84,000, the originals in copper realized strong prices, including $10,800 for a copper original of average quality.
Although the Horatio Gates at Saratoga in silver and the Daniel Morgan at Cowpens in silver were both the only silver originals of their respective issues available to collectors, the Gates medal brought a weak price, $66,000, while the Morgan in silver realized a very strong price, $114,000. This dichotomy is curious, as the Gates medal is of much greater historical importance. Neither medal is exceptional in terms of 'coin quality,' and both have around the same level of detail.
The William Washington at Cowpens in silver sold for $26,400, more than ten times the amount that the same exact medal realized, $2,530, in the Bowers & Merena auction of the David Dreyfuss Collection in April 1986. Current market values for copper original Wiliam Washington medals are not particularly high. The three in this auction realized $3,600, $2,400, and $2,280, respectively. Others have sold for less than $2,000 each in the near past.
While analyzing the medals mentioned and others in this sale, the precise physical characteristics and overall quality of individual medals were taken into consideration. I examined the lots. It is very hard, however, to communicate the quality of these medals. If they were coins, most of them would be ungradable. It is typical for rare 18th century medals to have been mounted, laquered, polished, smoothed with tools, waxed, or otherwise modified.
Most of Adams' medals are among the finest known of their respective varieties. In several cases, he had the finest available to collectors.
Pertinent numismatists and grading services tend to employ looser grading criteria for medals than for coins. Moreover, those buyers who emphasize quality are far more likely to collect the restrikes and novodels of Comitia Americana medals that were produced and often sold to collectors during the 19th century. Collectors of original medals focus upon historical figures, the circumstances of the respective issues, and the artistic merit of the designs. Rarity is an important factor, too.
Copyright 2020 Greg Reynolds
Insightful10@gmail.com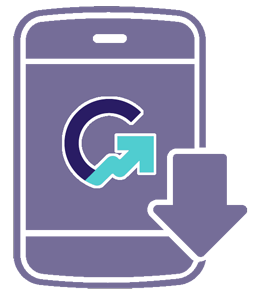 Download the Greysheet app for access to pricing, news, events and your subscriptions.
Visit these great CDN Sponsors
Greg Reynolds is a professional numismatic researcher and writer. He can reached via email at
Insightful10@gmail.com
.
---