January 16, 2021
Industry
News
Vital rare coin & paper money industry updates
Gold: $1825.12
Silver: $24.68
Platinum: $1069.45
Palladium: $2372.25
Gold: $1825.12
Silver: $24.68
Platinum: $1069.45
Palladium: $2372.25
SEARCH BY CATEGORY
OR PUBLICATION
South Shore Coin Club 54th Annual Coin Show
CDN Publishing · Mar 9, 2018

« All Events This event has passed. South Shore Coin Club 54th Annual Coin Show April 13, 2018 - April 14, 2018

South Shore Coin Club 54th Annual Coin Show
April 13, 2018

-

April 14, 2018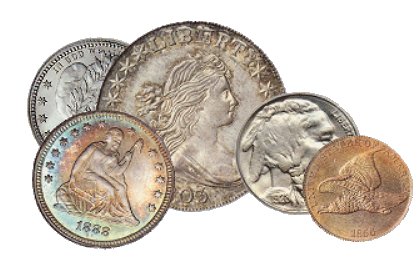 The SSCC host's Wisconsin's Largest Annual coin show every spring.
April 13th Hours: 12pm to 6pm. April 14th Hours: 10am to 4pm.
$2.00 Admission for patrons over 12 years of age.
First 100 Veterans and first 100 Seniors (62+) on Friday and Saturday will be admitted FREE, courtesy of U.S. Collectors Advocates
$35 for Early Bird Admission (two-three additional browsing hours before general public arrive)
Friday: 9am entry until 12pm. Saturday: 8am entry until 10am.
Come to buy, sell and trade your coins, paper money and collectibles. Stock up on your coin supplies or the latest books that are available. Please check out the wonderful numismatic exhibits that our members have prepared, and don't forget your free wooden nickel – while supplies last! Door prizes will be held on an hourly basis.
Leave a comment
Please sign in or register to leave a comment.
Your identity will be restricted to first name/last initial, or a user ID you create.
Register