Palladium:

$1,911.22
$26.24
Bitcoin:

$19,245.00
$939.93
Ethereum:

$1,046.48
$61.01
Canadian Dollar:

$0.77
$0.01
Strike Gold With Fabulous Wass Molitor $50
Heritage Auctions will be offering a valuable piece of numismatic and Gold Rush history in the September US Coin Sale #1334!
Heritage Auctions will be offering a valuable piece of numismatic and Gold Rush history in the September US Coin Sale #1334! Like many successful business people in the mid and late 1800s, some of the makers of territorial gold coins were immigrants to the newly opened American West. Samuel Wass and Agoston Molitor were fugitives from the Hungarian independence movement trained in the metallurgical arts in Germany and their native Hungary. In 1852, they began producing their first gold coinage on the Western frontier. Many of the "weak sisters" of California gold coinage -- the Dubosqs, Schultzes, Dunbars, and Baldwins -- had, either rightly or wrongly, been forced out of business by 1851 when their products were exposed as a little or a lot lightweight, whether through larceny, laxness, or lack of proper technique and equipment. Wass, Molitor's original 1852 production consisted of the expected coins: five dollar and ten dollar pieces, those most urgently needed for everyday commerce. Since the coins were of full weight and fineness, they were, with the Moffat and Humbert-Assay Office pieces, among those that circulated without difficulty.

Wass, Molitor issued no coins at all dated 1853 or 1854, but 1855's production, besides tens and twenties, included a curious throwback. The 1855 fifty dollar pieces, while round rather than octagonal, hearkened back to the 1851-1852 Humbert-U.S. Assay Office fifty dollar octagonal slugs, a cumbersome denomination that dominated the channels of ordinary commerce. The slugs were too large for ordinary purchases, and making change for one was a nightmare. Nonetheless, the round Wass, Molitor coins were an improvement over the octagonal pieces. The round fifties saw wide acceptance, and most circulated extensively.

Due to their popularity in circulation and their hefty gold content, these coins were either melted over time or survived in fairly low grades overall. Finding one in high grades (or at all!) is a big deal today.

Heritage will be offering an NGC AU details example next month. This coin was repaired at some point in the past, but its historic importance and significant remaining detail still makes it very desirable to collectors. In fact, it will be accessible to more bidders given the fact that its condition makes this an uncommon opportunity to purchase such a coin for less than $100,000!

https://coins.ha.com/itm/territorial-gold/territorial-and-fractional-gold/coming-soon-pcgs-10363-/p/1334-49001.s?ic4=GalleryView-Thumbnail-071515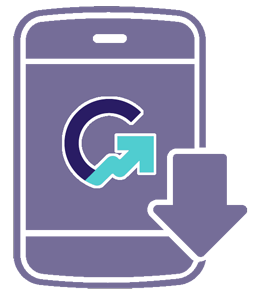 Download the Greysheet app for access to pricing, news, events and your subscriptions.
Subscribe Now.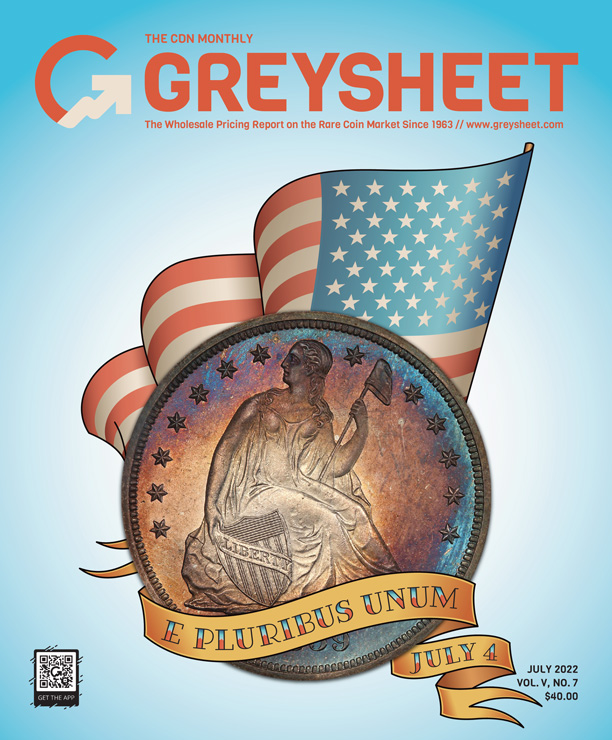 Subscribe to Monthly Greysheet for the industry's most respected pricing and to read more articles just like this.
Visit these great CDN Sponsors
Source: Heritage Auctions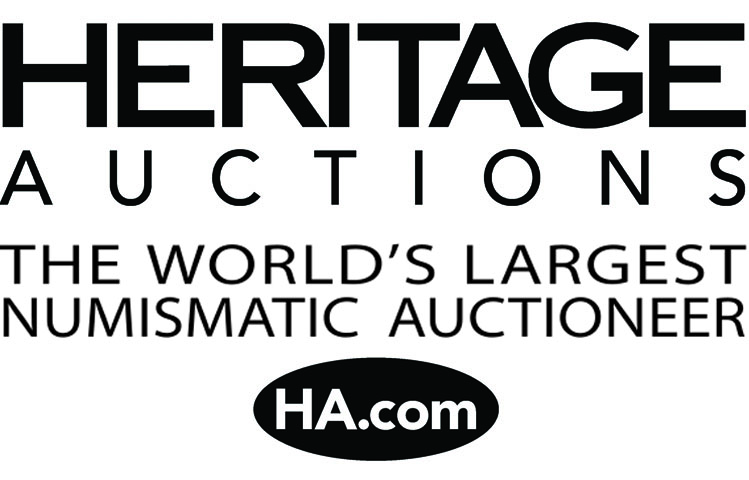 Heritage Auctions is the largest collectibles auctioneer and third largest auction house in the world, as well as the largest auction house founded in the U.S. We are also the undisputed Internet leader in our field, with more than 1 million online bidder-members registered on HA.com.
---