Palladium:

$1,757.00
$10.00
Bitcoin:

$16,157.86
$16.42
Ethereum:

$1,168.22
$3.72
The 1968 Proof Set Turns 50 Years Old -- Here's Why This Matters
The 1968 proof set might be one of the least-expensive proof sets from the modern era, but it's actually one of the most important from the historical perspective. It w
The 1968 proof set might be one of the least-expensive proof sets from the modern era, but it's actually one of the most important from the historical perspective. It was the first proof set manufactured at the San Francisco Mint, ushering in a brand-new era for these popular United States Mint annually issued collectible coin sets.
Many coin collectors were happy to see the release of the 1968 proof set. It was, after all, the first proper proof set that US Mint had released since 1964. In 1965, Mint officials put proof set production on hiatus due to a nationwide coin shortage, opting to eliminate traditional proof sets and uncirculated sets from the product lineup in favor of a single set of proof-like coins in so-called Special Mint Sets. These Special Mint Sets were issued from 1965 through 1967.
The 1968 proof set marks the first official United States proof set to include the copper-nickel Roosevelt dime and Washington quarter, the first to include the 40% silver Kennedy half dollar, and also became the first proof set to feature coins with the "S" mintmark signifying the San Francisco Mint. Another first? It was the first traditional proof set in a rigid plastic display case with cardboard outer box.
A Cherrypicker's Delight…
Typical 1968 proof sets are listed in the Monthly Greysheet with a Bid price of $5.50 and have an Ask price of $6. Thus, these half-century-old proof sets are definitely affordable. And this is where many cherrypicking opportunities lay for astute dealers and collectors.
Don't forget, the 1968 no-S proof Roosevelt dime is a significant error variety that generally trades in the range of $10,000 to $15,000. Rare, yes. Impossible to find? No. There are 12 known specimens according to Professional Coin Grading Service (PCGS) and there may be more.
Cherrypickers should also be on the lookout for deep cameo proofs in 1968 proof sets. While proof coins made before the late 1970s with full, deep cameo devices on both the obverse and reverse are extremely hard to find, many folks simply don't know this and don't think to look for deep cameo proofs in 1968 proof sets or any of the other proof sets made from the late 1960s through mid 1970s.
Deep cameo proofs from this era, especially those that grade in the PR65 range and above, are scarce and very valuable. Yet, many slip through trading circles in government-issued proof sets from that era at typical Bid and Ask price. Why? Because too many people simply don't take the time to look for them and pick them out of the bunch.
So, to honor the historic 1968 proof set on its 50th anniversary, maybe you should consider buying one or two for yourself. Just don't forget to look for the 1968 no-S proof Roosevelt dime and those scarce deep cameos!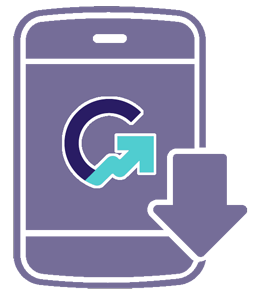 Download the Greysheet app for access to pricing, news, events and your subscriptions.
Subscribe Now.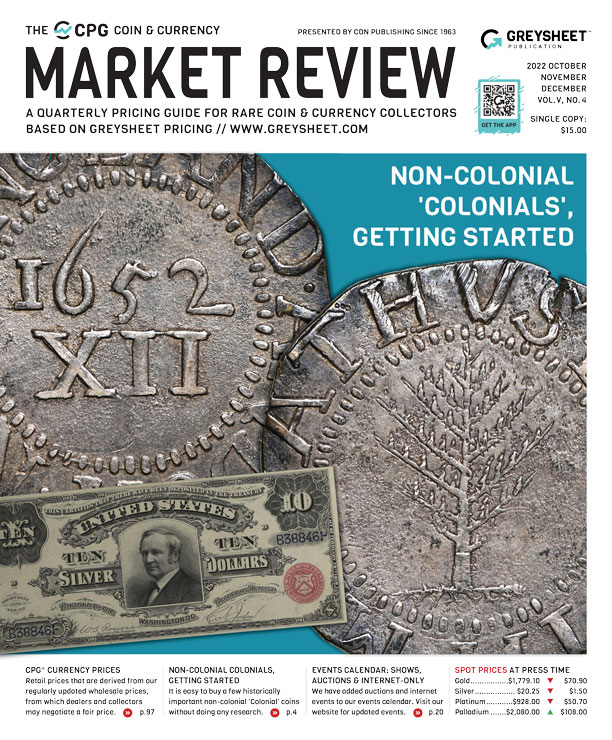 Subscribe to CPG© Coin & Currency Market Review for the industry's most respected pricing and to read more articles just like this.
Visit these great CDN Sponsors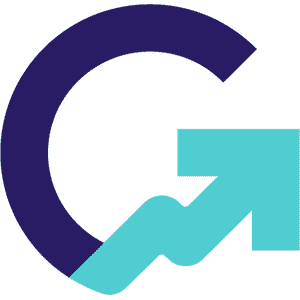 The trusted name in numismatic pricing since 1963, CDN Publishing is home to important industry reference and price guides, including the Greysheet, Greensheet, CPG Rare Coin Market Review, and the CAC Rare Coin Market Review, and the Banknote Book. Located in Virginia Beach, you can find out more at www.greysheet.com, or call 757-655-1056.
---