Palladium:

$2,168.00
$44.00
Bitcoin:

$23,700.28
$236.33
Ethereum:

$1,870.97
$4.84
The amazing Cook collection of Canadian coins: a review
The Cook Collection features one of the greatest assemblages of Canadian coins ever formed.
This article appears in print in the October 2019 issue of The Monthly Greysheet.
One inquiry that we here at CDN Publishing have received more frequently in recent months is to craft a dealer-oriented (wholesale) price guide for Canadian coinage. While we have not committed to this significant task, it is certainly something that is on our radar for the future. There are of course domestic price guides in Canada such as the Charlton and the Stanley guides, but these are annual publications and are geared towards the collector market.

Coincidentally, at this year's World's Fair of Money Heritage Auctions sold one of the most monumental collections of Canadian coins ever assembled, the George Hans Cook Collection. In this month's Lighter Shade, we thought we'd look at the results of the auction and the market for Canadian coinage in general.
Since the year 2000, collectors of this material have been lucky to have had the opportunity to view and buy from three major assemblages of Canadian coins: the Belzberg Collection, the Canadiana Collection, and now the George Cook Collection. Going back further into numismatic history, both the Pittman and Norweb Collections were rich in Canadian pieces.
On Thursday August 15th, Heritage offered more than 400 lots from the Cook Collection, and it wasn't hard to figure which would be the leading lot: #31339, the famous 1911 Silver Dollar. As with virtually every major rarity, the story behind the coin is significant. While technically a pattern, there are two in existence in silver, and only one that can be owned privately. With an unbroken provenance basically since the day it was struck, and today graded Specimen-64 by PCGS, it sold for $552,000. When it last sold as part of the Belzberg Collection in 2003 it sold for $690,000. While the latest result was lower, timing most likely played a part. In 2003, the Canadian dollar was on an upward trajectory (which would see it briefly be at par with the U.S. dollar eight years later), while today there is more uncertainty in the Canadian economy. Nonetheless, a United States coin of equivalent rarity would easily be a seven-figure coin. The second famous Canadian rarity that even casual enthusiasts are aware of is the 1936 "Dot" Cent. With just three in existence, it is a grail for those who wish to assemble a complete Canadian collection. There are many fascinating facts about this coin, chief among them being that John Jay Pittman once owned all three known examples. Like Eric P. Newman owning all five 1913 Liberty Nickels, it is mind boggling to think about. After Pittman, this coin passed through both of the aforementioned collections. Belzberg bought the 1936 Dot Specimen set from the Pittman sale raw uncertified, and then had it graded by PCGS. When the Belzberg Collection sold in 2003, this cent brought $230,000 and was graded PCGS Specimen-66 Red. It was then re-offered from the Canadiana Collection in the same grade in 2010 and brought $402,000. When it was offered as part of the Cook Collection, it is now certified PCGS Specimen-65 Red Brown. According to the Heritage catalog, the coin was likely dipped in the interim. While one grade point lower but no less rare, this time around it sold for $312,000. The final fact involving this coin is that Pittman in 1954 paid $250 for the entire 1936 Dot set; like so many rare pieces, a tremendous deal in hindsight.
Competition is always fierce for high-grade Victoria material, and the Cook Collection did not disappoint on this front. Many of the early Large Cents and small silver coins sold very well. Any copper appearing full Red brought strong money, and an 1858 Large Date silver 5 Cents graded PCGS MS65PL sold for $31,200. A key date 1875-H silver 10 Cents sold for $20,400 and a very attractive 1871 50 Cents brought $11,100.
Similar to United States coinage, 1921 is a magical year for Canadian coins, and none more famous than the 50 Cents pieces. Due to the melting of nearly the entire mintage years after they were struck, few survivors remain today. Remarkably, the Cook Collection had two examples, and both in Mint State nonetheless! The first is graded PCGS MS66 and sold for $240,000 and the second is PCGS MS63 and was brought home for $120,000. Meanwhile, the 1921 5 Cents piece, certified PCGS MS65 blew past its opening bid of $10,000 to sell for $50,400. For sake of comparison to U.S. coins of 1921, a 1921-S half dollar graded NGC MS66 sold for $188,000 in 2016, while a 1921-D half dollar graded PCGS/CAC MS66 sold for $168,000 in January 2018. The highest price for the very popular 1921 Peace dollar currently is a PCGS MS67 coin which sold for $132,000 at the 2018 World's Fair of Money.
Specimen coinage from all reigns was also in high demand in this sale. With their sharp, detailed strikes, these coins are the highest form of the coiner's art. Coins being designated as Specimen is something that is specific to Canadian coinage, and is shared with a few other British Commonwealth areas, such as Australia. Whereas in the realm of United States coinage we refer to such items as Proofs, there are differing strike characteristics between the two. The Canadian silver dollars of the 1960s, for example, can be difficult to attribute to the untrained eye between Specimens and those referred to as Proof Like. Excluding the 1911 Dollar and the 1936 "Dot" coins, the leading Specimen lot in the Cook Collection was the 1875-H 25 Cents. Graded PCGS SP68, the coin sold for $52,800. The coin was struck at the Heaton Mint in Birmingham, England and shows the highly detailed engraving and bold strike that facility was known for. 1875 is a key date for Canadian coins, and the price realized is comparable to many early (pre-1900) U.S. proof coins. Other early Specimen coins that sold in the five-figure range include a PCGS SP68 1902 25 Cents for $38,400; an 1872-H 25 Cents PCGS SP67+ for $25,200; and a gold 1908-C Sovereign PCGS SP65 for $20,400.
Canada did not strike regular issue silver dollars until 1935, and the early dates in Specimen format are highly sought after in high grade. While the Cook Collection 1935 Specimen dollar was relatively low grade (SP63), the 1936 is PCGS SP66 with an outstanding satiny look that realized $7,200. The wartime 1945 Specimen dollar graded PCGS SP68 that boasts deep contrast sold for $19,200. Interestingly, Heritage had another 1945 silver dollar graded PCGS SP68 from another, smaller Canadian collection in the same sale (the Mossman Collection, just 21 lots) which sold for a slightly higher $21,600. The Mossman coin has a colorfully toned reverse. Also at $19,200 was the 1947 Blunt 7 Specimen dollar graded PCGS SP68 while the 1953 "No Shoulder Fold" Specimen dollar in a PCGS SP66 holder brought $4,080. Wrapping up the special strikes is perhaps the most special of all, the 2003 Golden Jubilee gold dollar. This coin is a unique strike in gold from dies of a coin that was struck and issued in silver, the 2003 Special Edition Silver Dollar. This one-off strike by the Royal Canadian Mint was sold to benefit charity. Residing in a PCGS PR67DCAM holder, this modern rarity sold for $108,000.
To conclude, the Cook Collection was an outstanding opportunity to survey a large amount of Canadian rarities at once. U.S. coin dealers should have a general awareness that many Canadian coins, not just the extreme rarities, are collected by many. There are parallels that can be drawn with U.S. coins, such a building a type or denomination set. It is understandable that dealers may be wary of buying Canadian collections when offered to them without a reliable reference or guide on what to pay. While resources exist, dealers may not want to put forth the time or effort to try and figure a Canadian deal using varied and unorganized sources. CDN will continue to look at the feasibility of producing tools to help to this end, which can easily be integrated into our existing United States pricing tools.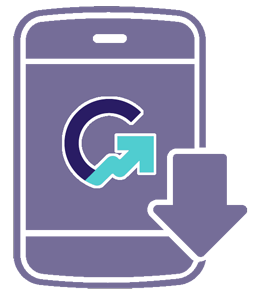 Download the Greysheet app for access to pricing, news, events and your subscriptions.
Subscribe Now.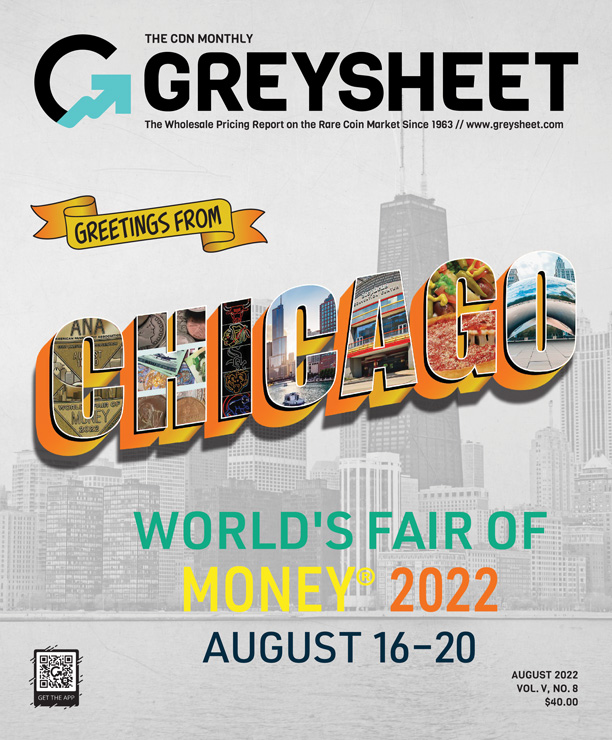 Subscribe to Monthly Greysheet for the industry's most respected pricing and to read more articles just like this.
Visit these great CDN Sponsors
Author: Patrick Ian Perez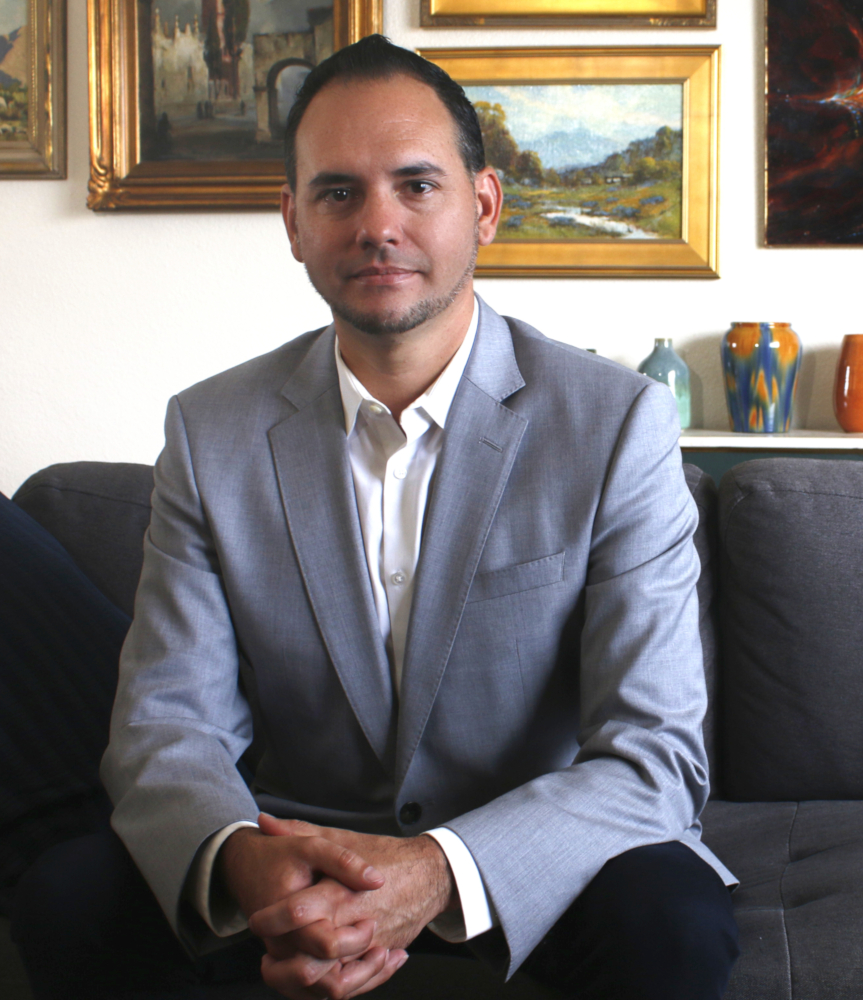 Patrick Ian Perez began as a full time numismatist in June of 2008. For six years he owned and operated a retail brick and mortar coin shop in southern California. He joined the Coin Dealer Newsletter in August of 2014 and was promoted to Editor in June 2015. In addition to United States coins, his numismatic interests include world paper money, world coins with an emphasis on Mexico and Germany, and numismatic literature. Patrick has been also published in the Journal of the International Bank Note Society (IBNS).
---