Palladium:

$2,150.00
$16.00
Bitcoin:

$19,506.50
$53.11
Ethereum:

$1,335.98
$6.74
The Kaleidoscopic Career of John Highfill
John Highfill is known as a silver dollar guru. Having founded the National Silver Dollar Round Table in 1982 and a decade later published his landmark 1,200-page tome, The Comprehensive U.S. Silver Dollar Encyclopedia (Oklahoma Coin Exchange, 1992), Highfill is indelibly linked to numismatics.
This article appeared "A Lighter Shade of Grey" story in the July 2019 Monthly Greysheet. 
John Highfill is known as a silver dollar guru. Having founded the National Silver Dollar Round Table in 1982 and a decade later published his landmark 1,200-page tome, The Comprehensive U.S. Silver Dollar Encyclopedia (Oklahoma Coin Exchange, 1992), Highfill is indelibly linked to numismatics. It's a reputation he has only further cemented by serving on the boards of governors for significant organizations like the ANA and ICTA. In so many ways, Highfill isn't your ordinary numismatist—and not just because he's risen to the top of the hobby. The 76-year-young Highfill can still run cartwheels around his "cartwheels," and that's in part because he's learned how to roll with the punches. This renaissance man has been as successful outside of coin collecting as he's been in numismatics. During his days in the record industry, he once rubbed elbows with the likes of popular artists Elvis Presley, Kenny Rogers, Karen Carpenter, and Donny Osmond. He later had a lucrative brush with the famous 1990s-era plush collectibles known as Beanie Babies. According to Highfill, the numerous successes he's enjoyed in his long and colorful career has simply been a matter of "luck." Maybe so… Or, perhaps, he's just thought outside the box all of these years.
It happened by accident. I was hired by the Milwaukee Braves in 1960 but because my girlfriend was 16 and pregnant, I went into the Air Force. I just fell into things. And then my friend from Phoenix and wanted to know if I wanted to drive a truck delivering records. I was Phi Beta Kappa but that didn't much give me a job. Accidentally, we started putting on autograph sessions, and of nine guys, they made me supervisor. And at that point in time we had the Elvis Presley, The Carpenters, Kenny Rogers, and other big stars of the day. We had a tractor trailer in front of Woolco stores at the time, they'd take the tractor-trailer out, take the tractor away and there were stairs you could walk up there and a platform where fans could get autographs. We even had Donny Osmond one time and it was the biggest hit. When I went to out there that day, I was supervising, and I had to sit out. One thing led to another, and I get out there at 6 in the morning, and saw 500 kids, all girls waiting to see Donny. He didn't show until 1 o' clock. I had a guy working security, and I asked him if we could get two more officers. I came back at 10am and we had 4,000 people who still had three hours to wait for Donny. I called the police department and they said 'sorry, Johnny, you got to take care of yourself.' When Donny finally came out around 1, there were eight or nine police cars, a helicopter, medics, and we had an estimated count of 30,000 girls waiting for Donny—and it was like 115 degrees! Donny's dad came to me at the back of this Woolco store and said, 'We can't go out there—we can't risk Donny getting hurt.' So, I got an armored car and we pulled Donny into the seating department and got him out of there and then I had to go out and tell the crowd they weren't going to perform. And the crowd went crazy—they ransacked the store and caused over $1 million in damage. I went to bed and fell into depression for three days. I get a call from Hackensack and told me the Osmonds were really appreciative of how we protected their people. Whatever… They made me the vice president of ABC Records! So that was by accident… I'm not that smart! Anyway, this job lasted seven years.
And then Harrison Phillips, Jack Lee, and others in that circle were setting up coin shows, and I was in the record business making $38,000 a year. They said they were doing good with coins and that I'd make grand money in the business—and that's before the boom. So, I'd go to the show and make $500, $700 per day, and I did the math. I figured I'd make $60,000 per year, essentially doubling my income. So, I simply quit my job at ABC Records and got into the coin business. But what happened is in 1979 and '80, Jimmy Carter was president, we had the Iran hostage situation, and interest rates were about 19.25% when Paul Volcker was a Fed Chairman—that's when things got out of control. And the Hunt Brothers came in about that time, cornering the market and running silver up to $50—and that $50 mark lasted for only a day. It soon dropped to about $35, and the mints, like SilverTowne and all them, were paying us $34 for $35 of silver, and they were buying lots of silver dollars to melt them. And after a while I started feeling guilty about that, so I started selling silver dollars. Then I had Investment Rarities, Blanchard, Goldline, and all these companies I was feeding dollars to, and the next thing you know, I'm buying every silver dollar at every show I go to. I bought thousands at every show. That first year I was in business, I made over $2 million. And remember, this came not because of intelligence—I fell into this.
So, years go on and my daughter had gotten on board with Beanie Babies, and she said 'I need this Twitch,' this guinea pig, you know. And I asked 'why?" It cost $5. And I said, 'Well you can buy any of them you want at the dollar store.' And she said, 'No, I need it to be a Ty.' Now, I get the collecting mindset. If you buy a 1921-P Morgan, you've got to buy a 1921-D, and a 1921-S. You got to have it all—it really drives people. So, anyway, I started working with Beanie Babies. People were buying them at stores, at McDonald's, everywhere. But I had four television stations I was selling products to. And, when I put Beanie Babies on the air, they went through the roof. That craze really took off and it lasted for seven straight years. I made a little over $10 million over that seven years just off the Beanie Babies. And then I went into Pokemon. That's another story, but the same thing. Tons of money. I got them on television. People call up, and they say they want 500 of this, 1,000 of that. Seven guys were sending me tractor trailers of this stuff every week.
But going back to 1982, that was the beginning of the National Silver Dollar Roundtable. In 1982, we were in Houston, Texas, I had a meeting with Ken Bressett and Leonard Albright from ANACS. And the controversy at the time, when they were still using pictures of the coins in a Ziploc bag or whatever. It was all nuance. At the time, they had the position that the grade on the back of the coin had nothing to do with the grade for the rest of the coin, and they weren't double grading it. We had some disagreements on the grading, and I said I had a bunch of guys who were with me on the grading. And somehow, I become the leader of these guys, and that's when I formed the National Silver Dollar Roundtable, and I signed up 100 guys right there at the show. I've always been about education and promoting learning—the NSDR was founded on those principals. I've also done over 100 seminars. Well, eventually we began working in a new grade—64. We were the founders of the "64" grade. And within a year so, Greysheet began reporting prices for the 64 grade and so. And now we've got 61, 62, 63, 64, 65, 66, so on. I've also been on the Board of Governors of the ANA, ICTA, and NSDR. And last year my organization awarded me with a legacy award, the John W. Highfill Lifetime Achievement Award. And I've got to admit, that honor felt pretty good.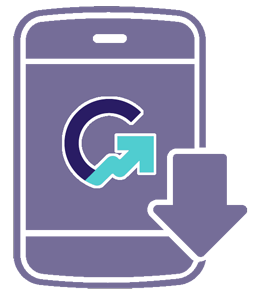 Download the Greysheet app for access to pricing, news, events and your subscriptions.
Visit these great CDN Sponsors
---