Palladium:

$2,143.00
$43.00
Bitcoin:

$19,255.36
$99.12
Ethereum:

$1,303.11
$13.75
Australian Dollar:

$0.65
$0.01
The Numismatic Press Service Becomes FAMA GmbH
For decades now, the Numismatic Press Service Kampmann, headed up by Dr Ursula Kampmann, has been producing all kinds of media for coin dealerships and mints across the world.
by
F A M A
l Published on August 30, 2022
The Numismatische Pressedienst (Numismatic Press Service) Kampmann was first founded over 20 years ago. In late summer 2002, Heiner Stotz from the old auction house Leu Numismatik AG in Zurich asked Dr. Ursula Kampmann to write his auction previews and reviews in future. Like many other coin dealerships, Leu Numismatik AG didn't have a proper PR and marketing department. This meant that its auction previews often fell short, mainly because the deadlines coincided with the most critical phase of the cataloguing process. So, any help was appreciated, especially when it turned out to be professional, reliable and expert. And even in those coin dealerships that did have a PR and marketing department, Ursula Kampmann's combination of journalistic talent, numismatic know-how and professionalism was very well received. Leu Numismatik AG was therefore just the first of many auction houses that now entrust the Numismatischer Pressedienst Kampmann with their media relations work, both in Germany and beyond. And no wonder: the company has not only offered auction previews for many years, but also a whole range of other services, covering specialist numismatic articles, films and exhibitions with accompanying catalogues. Its best-known product worldwide is probably its webzine MünzenWoche / CoinsWeekly / Gekkancoins.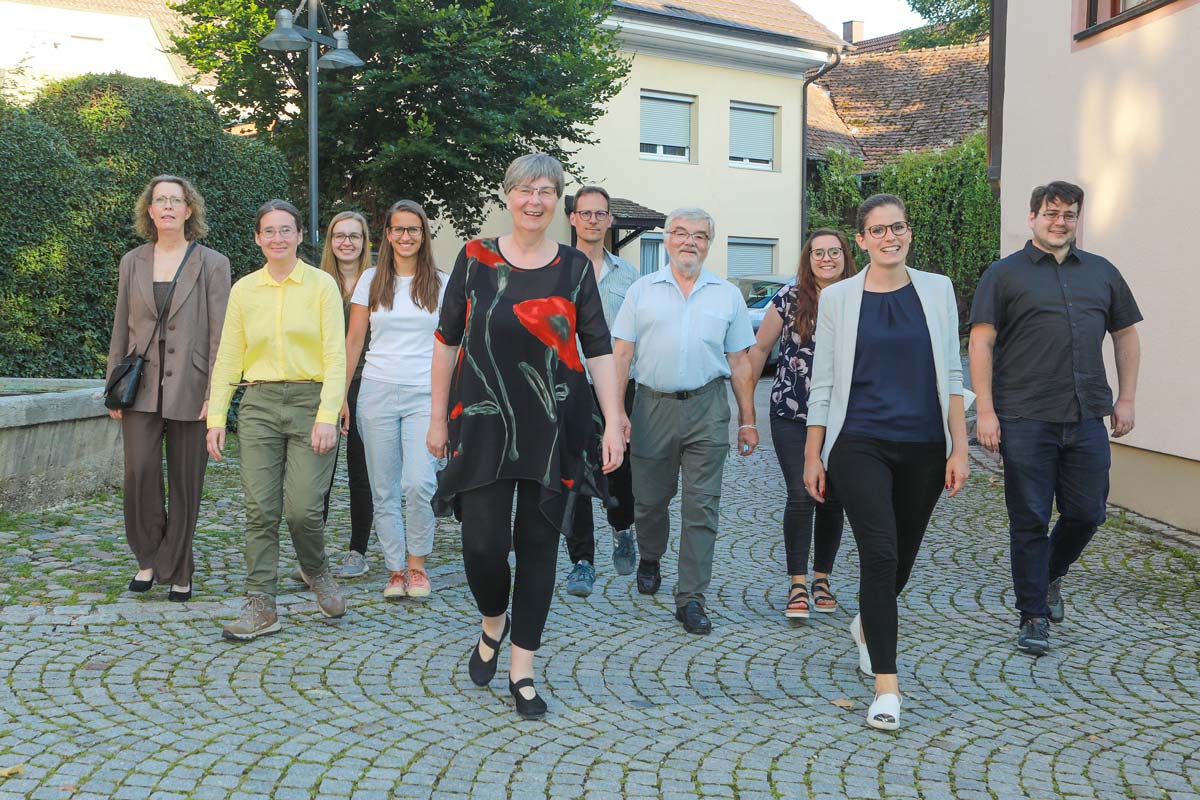 Now, founder Dr Ursula Kampmann has decided to turn her sole proprietorship "Numismatischer Pressedienst Kampmann" into a limited liability company, with effect from 1 July 2022. Its full name is now Numismatisches Team Kampmann FAMA GmbH.
Ursula Kampmann explains the move: "There are several reasons why I decided to change the company's name and legal status. For one thing, I really want to make sure that it would be able to go on without me. My aim is to establish FAMA GmbH as a brand for numismatic public relations work at the highest standard. Although I love my job so much that I'll probably never stop working, I am gradually handing over the day-to-day business to my team. I have all these great people around me who are simply a joy to work with."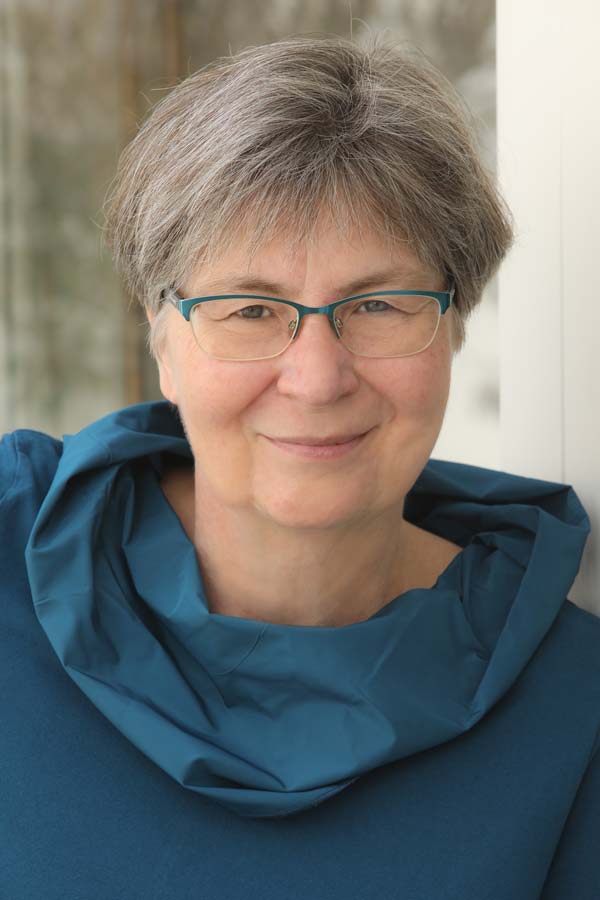 Dr Björn Schöpe, Ursula Kampmann's long-standing second-in-command, added: "We've always made a fantastic team. Now, each of us will be taking on more areas of responsibility. I'm delighted to be part of the effort to turn the FAMA GmbH brand into an established institution of the coin market." Daniel Baumbach adds: "When I first applied to work here, I wanted to know exactly what we'd be doing. When I asked the boss, she said: "Anything and everything to do with coins, except for trading and making them". And that actually sums it up pretty well except that now, we don't just work with coins, but also with bibliophilic books."
But the highest praise Ursula Kampmann receives about her work is from her customers. For example, here's what Ulrich Künker had to say: "The main reason why we value Ursula Kampmann so highly is that she is able to view numismatics from the different perspectives of dealers, researchers and collectors. This makes her an incredibly valuable partner for our marketing and press department. Ms Kampmann is always finding brilliant solutions, which she delivers with a healthy dose of pragmatism." Daniel Sheffer, CEO of M.One AG, has a similar view: "Expertise, precision and integrity are the qualities that set Ursula Kampmann and her team apart." Johann Berner, CEO of CIT Coin Invest, is also backing FAMA GmbH: "Ursula Kampmann's team of specialists, with their wealth of expertise and years' worth of experience in the field of numismatics, is such a reliable partner for us when it comes to international PR & communication."
If you want to find out more about FAMA GmbH, visit FAMA's website at www.fama-numismatics.com/en/home.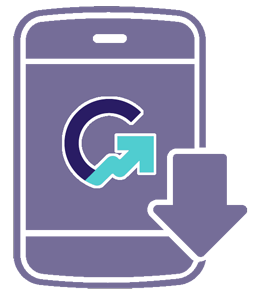 Download the Greysheet app for access to pricing, news, events and your subscriptions.
Visit these great CDN Sponsors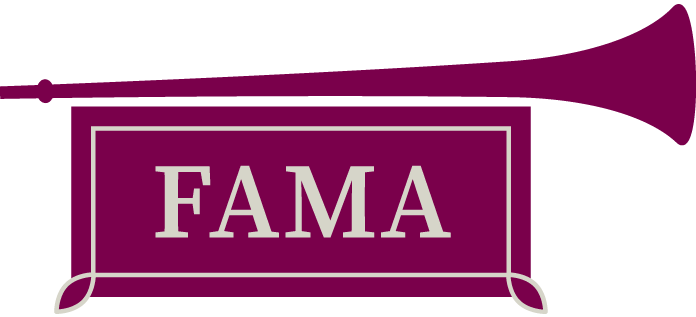 Numismatics connects people and cultures. And that connects us.

Numismatics is international. Numismatics connects people and cultures, across borders and languages. This isn't just an observation, it's also our philosophy. That's why we founded MünzenWoche/CoinsWeekly – the first ever fully bilingual numismatic publication. In our world, there are no competitors or rivals – only colleagues. That's why we're always striving to work with, and never against, each other, to share ideas and to communicate.
Because as long as people keep talking to one another, there is hope of cooperation, of unity. When people stop talking to each other, conflict and war are never far behind – and unfortunately, there's already far too much of that in the world.
And talking doesn't always mean agreeing, by the way. We present our own perspective on matters, without expecting everyone to agree with us on everything. There are some issues on which we take a clear stance: for example, when it comes to the protection of cultural heritage, we actively advocate the preservation of private collecting. If you disagree – great! Talk to us about it! We always try to approach everyone with tolerance and an open mind. That means – no matter their race, religion, cultural background, gender, or sexual identity. That means – even if we have different views. We are always open to suggestions and criticism. We love it when you get in touch with us. We're certain that we could learn something from you or vice versa – or perhaps we could both learn from each other. That is our hope, at least.
---