Palladium:

$2,124.00
$32.00
Bitcoin:

$23,492.49
$321.00
Ethereum:

$1,737.38
$41.80
Today I was a kid again... John F muses on his visit to Sotheby's to view the Pogue IV auction lots
The fourth installment of the famous Pogue Collection goes on the block tonight and the excitement is palpable because not one — but two — major US rarities are up for grabs.
The fourth installment of the famous Pogue Collection goes on the block tonight and the excitement is palpable because not one — but two — major US rarities are up for grabs.
The first is the finest known 1804 Dollar graded PCGS Proof-68 with a world-class pedigree to match (link). The second item of note is the "unique in private hands" 1822 half eagle, with a documented pedigree back to the Virgil Brand Collection in 1899.
Either of these coins would make an historic event and both in a single evening is something that hasn't gotten me this excited in many years, so I decided to make a trip to NYC to view these coins in person and feel the energy surrounding them prior to the sale.
I arrived at the Sotheby's imposing building on 72nd and York on the upper east side of Manhattan around 2pm. The weather was beautiful and the building magnificent. Forced to check my bag at entry, I went up to the fourth floor with only a small notebook and magnifying glass in hand. (I had not been here since I had a front-row seat for the 1933 double eagle which sold here at auction in 2002 for $7.6 million!)
Melissa Karstedt of Stacks-Bowers, auctioneer and long-time friend, greeted me at the desk and escorted me to a private viewing area where I could carefully examine the entire collection.
It took me approximately two hours to view every lot in the sale, and would probably have gone more quickly except I kept coming back to the 1804. I was present in 1999 when this coin last sold at the Child's Sale (Bowers and Merena) also here in NYC. I was struck by it then, and it held my attention the same as before. I explained to the young woman showing me lots that this is the holy grail of numismatics, American or otherwise. There is possibly no more significant coin than this 1804 dollar.
I could spend an entire blog on the reasons for this but suffice to say that in layman's terms the Muscat-Childs 1804 dollar stands head-and-shoulders above all other US rarities like the Mona Lisa of the art world.
Eventually though, I had to focus on the rest of the offerings. There are, after all 62 other coins in the sale, including the 1822 half eagle. The 1822 is a major rarity to be sure. It is the only example of this dated half eagle in private hands (two in the Smithsonian) but it is not equal to the 1804 dollar in sheer desirability. Unlike the 1804 many of us lifetime numismatists did not spend our childhoods coveting the issue. None of us ran around at coin shows in our teens dreaming that "one day I will own an 1822 half eagle." It's collectibly-unique status puts it in a sort of numismatic purgatory.
Many collectors look at unique coins in a certain way with the thought of, "well, I'll collect a set of early half eagles without the 1822." The odds of a) affording one and b) having the opportunity to buy one are too remote for rational beings to contemplate.
It usually isn't until such a rarity is made available that a person will conceive of the opportunity to acquire such a prize. Pogue IV delivers on this promise, not once, but twice.
The rest of the sale
By now you'd expect these musings to end. After exhausting my enthusiasm looking at these two rarities, you'd think the rest of the sale would be uninteresting, perhaps even disappointing. Ironically, nothing could be farther from the truth.
The other 61 coins in this sale were hand-picked beauties, carefully selected by the Pogue family and their advisors and I dare say any coin collector with an opportunity to view these in succession is somehow enjoying a perverse moment of someone else's private collecting life. The quality and beauty of these coins is NO accident. I am struck by the overall originality and quality of the collection. There is a choice near-gem example of the famous proof-only (specimen??) 1838-O half dollar PCGS SP64 — also a legend among collectors.
From a selection of choice gem small eagle Silver dollars, lot 4014 jumps out at me: 1795 Centered Bust PCGS MS66. (link) Wow. What a beauty. I thought quality like this was impossible for small eagle dollars, and yet Pogue IV offers (7) mint state examples from this short series. That's unheard of — at least since the 18th century!
The early fives
I am guilty now of saving the best for last. As I said, the 1804 dollar left me winded and I expected to be speechless after the 1822, but I almost didn't get that far.
The first half eagle lot in the sale is an 1821 "five" graded PCGS MS66+ and it knocked my socks off. John Albanese, President of CAC, had prepared me for this coin but I had let my guard down thinking of the 1822. The 1821 is a wonderful gem of the quality I had not known was possible for this rare type.

First a little background…
The series of $5 gold from 1813-1829 is usually referred to as "Capped Bust, large size." Most of us have seen a fair number of 1813, 1814/3 and 1818's from the series, but otherwise it's as if there are no other issues in this series. You simply NEVER see them. The series of coins from 1829-1834 is referred to as "Capped Bust, small size", or more endearingly as the "Fat Head Fives" for their odd appearance. These are even more rare as a series and nobody in their right mind would attempt to collect a complete set of these, would they??? But Pogue did. Not only that, every coin is of exceptional quality with nothing lower than MS63 save for the lone 1822.
Back to the lots
I was blown away by the beauty and quality of every one of the early fives in Pogue IV. And I am not alone. The rumble on the street is that this run of coins is without peer. They are monstrously rare and, much like this wordy article of mine, overshadowed by the two famous rarities that highlight the sale.
If I had the resources, I would be a HUGE contender for the coins in tonight's Pogue sale. It will be many years before a collection of this quality is on the block again and some of these coins may not see the light of day for quite a long time.
Hammer time
Tonight, Tuesday May 24, 2016, Pogue IV crosses the block at Sotheby's. As of this writing the 1804 dollar and 1822 five have not "met reserve" online and there is a cloud of mystery as to what those exact reserves are for these coins. I am told the rest of the sale is entirely unreserved. I will follow back in a few days with the results and my analysis of the evening.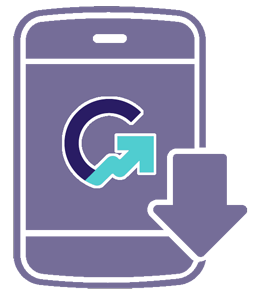 Download the Greysheet app for access to pricing, news, events and your subscriptions.
Subscribe Now.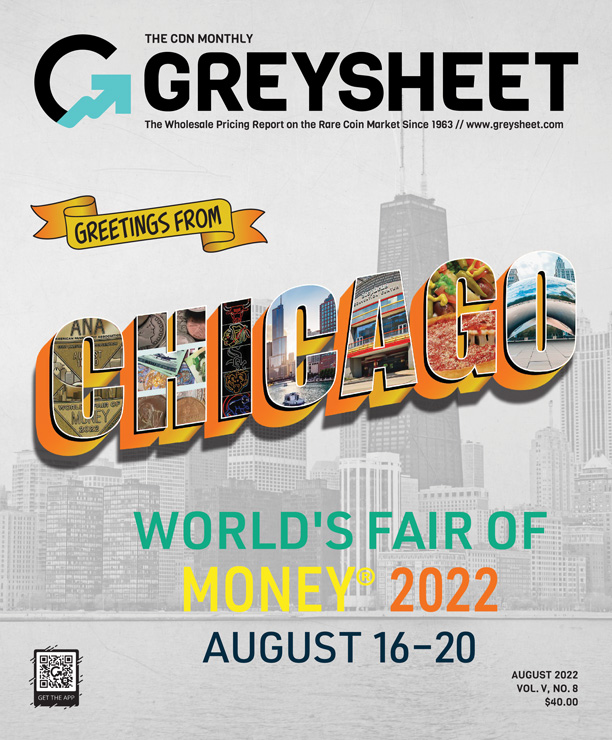 Subscribe to Monthly Greysheet for the industry's most respected pricing and to read more articles just like this.
Visit these great CDN Sponsors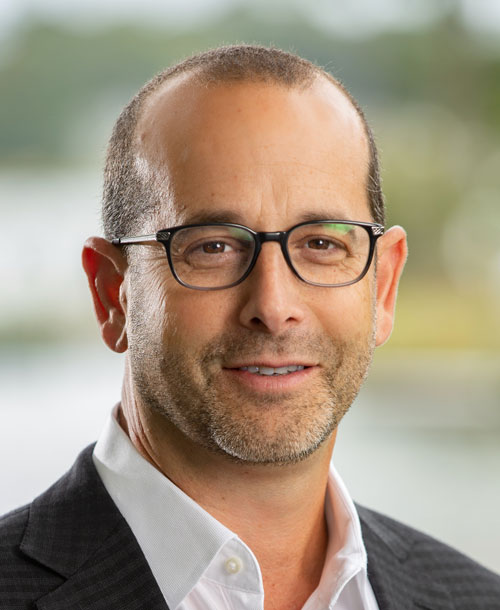 The President, CEO and managing partner at CDN Publishing, John Feigenbaum, has been a professional numismatist since 1979. Formerly president of David Lawrence Rare Coins, John has taken on Publishing and executive responsibilities for CDN Publishing. John has written for numerous trade publications and published "The Complete Guide to Washington Quarters" in 1991. In 2014, John received the PNG Abe Kosoff Founders Award for "his steadfast dedication to the entire numismatic community".
---