Palladium:

$1,764.00
$3.00
Bitcoin:

$16,371.89
$197.61
Ethereum:

$1,179.52
$7.58
World's Record Price of $84,000 Set for Lesher Referendum Medal at Kagin's ANA National Money Show Auction
A rare Lesher Referendum dollar has smashed previous records at the Kagin's auction.
by
Kagins
l Published on March 4, 2020
A world's record price of $70,000 plus a buyer's premium of $14,000 was paid for a 1900 Lesher Referendum souvenir Medal or Dollar February 28th, 2020 at the annual American Numismatic Association National Money Show Auction conducted by Kagin's Auctions. The U.S. silver dollar size piece was a unique specimen of the series of private coinage referred to as So-Called Dollars and struck in Victor, Colorado by silver miner and minter Joseph Lesher. The coin was described as a "Trade-Mark Applied For" Type and listed as Zerbe-17 in the reference work, "Private Silver Coins Issued in the United States: The Lesher or Referendum Pieces," by Ferran Zerbe, American Numismatic Journal (1917) 51:153-174). It is the only one know of this type and graded by independent grading company, Numismatic Guarantee Corporation as an MS-64.
The specimen was part of a twenty-piece coin collection of these medals assembled over decades by famed numismatist William Henderson and later augmented and consigned to auction by his grandson Christopher Marchase.
According to the cataloger, Joseph Lesher was a miner from Ohio who relocated to Colorado following the Civil War. When gold was found south of Pike's Peak, he moved to Victor and prospered in mining and real estate. In 1900 Lesher conceived the idea of establishing a private mint to coin a type of silver dollar that people would accept as trade for merchandise and services. He called them "Referendum" dollars because no one was compelled to take them, instead referring to the people for acceptance or rejection. Lesher was convinced that the value of an ounce of silver was $1.29, when in reality the price of silver was a mere 65 cents per ounce.
The auction house further describes the medals as octagon with a plain edge, 35mm in size and weighing one troy ounce. Six types and 12 varieties were struck and some are uniquely inscribed. Approximately 275 pieces in all are known, with the "Trade-Mark" variety being the only one known of its type.
The name of the purchaser was not immediately disclosed.
Copies of the catalog and additional information can be obtained by contacting info@kagins.com or calling 888-852-4467.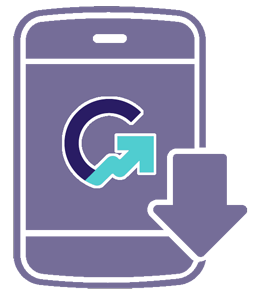 Download the Greysheet app for access to pricing, news, events and your subscriptions.
Visit these great CDN Sponsors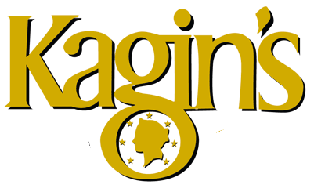 Kagin's specializes in early and rare US copper, gold, and silver coins, including pioneer type and federal currency.
---