US Mint Releases Special 2019-W Quarters For Circulation
CDN Publishing · Apr 2, 2019

Featured
Announcements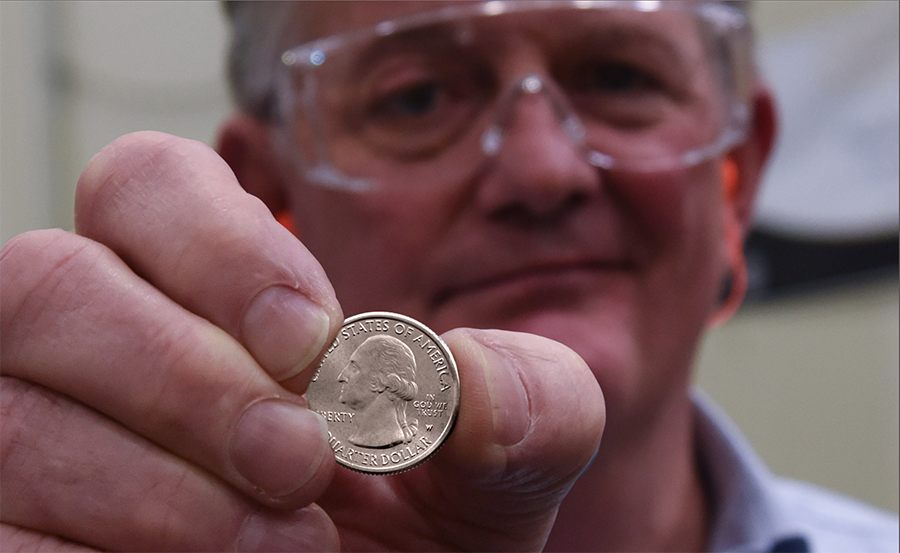 By Joshua McMorrow-Hernandez, Editor 
New 2019-W America The Beautiful quarters are heading for circulation, and they may just be popping up in your city before too long. The special announcement by the United States Mint on April 2, 2019, is exciting news that will surely keep coin collectors and non-collectors alike searching their pocket change.
The West Point Mint will strike 2 million examples of each of the five America The Beautiful quarters being released in 2019. The first 2019-W strikings of the year's first two designs, those honoring Lowell National Historical Park in Massachusetts and American Memorial Park in Northern Mariana Islands, are already en route to various cities via shipments to regional Federal Reserve Banks and sub-district banks. That means the first 2019-W quarters should be appearing in circulation over the next few weeks.
The timing couldn't be any better — the US Mint coordinated this special release to coincide with the American Numismatic Association's (ANA) National Coin Week, which will take place April 21-27, 2019. Meanwhile, approximately 1 million collectible coins are turning up in pocket change these days thanks to the thousands of coin dealers who are dropping scarce and valuable coins in circulation as part of the Great American Coin Hunt.
Of course, this isn't the first significant US Mint surprise to hit circulation in recent times. In 2017, the Philadelphia Mint quietly released 2017-P Lincoln cents into circulation, causing a numismatic sensation marking the 225th anniversary of the establishment of the United States Mint. These became the first one-cent coins ever issued by the United States Mint with a "P" mintmark from the Philadelphia, the city where the first US Mint was built in 1792.
*Image is courtesy of the United States Mint. 
Spot Prices
Gold:
1555.32 3.00
Silver:
$17.66 0.16
Platinum:
$1004.06 9.41