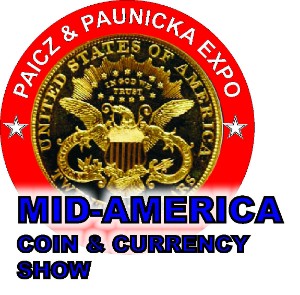 We have identified the needs of the collectors in this market and have brought quality reliable dealers to exhibit and meet those demands of the collectors. Most have felt the area was void of a large quality show. We use aggressive marketing techniques to make this a very successful show with excellent visibility in the market place.. For the protection of all attending, we have armed security staff in the hall and doorways. We take an extra measure to video record all those entering the hall. This venue is presented in a comfortable setting with ATM, banking, lodging and food concessions in the immediate area.

Guard and video security provided at show for everyone's safety.
Free Admission
Public Hours: Thursday: 12:00pm-6:00pm
Friday: 9:00am-6:00pm
Saturday: 9:00am-4:00pm
Early birds: $50 Thursday: 9:00am
Location
Midwest Conference Center
401 W Lake St.
Northlake , IL 60164
Event Hours
Thursday: 12:00pm-6:00pm // Friday: 9:00am-6:00pm // Saturday: 9:00am-4:00pm