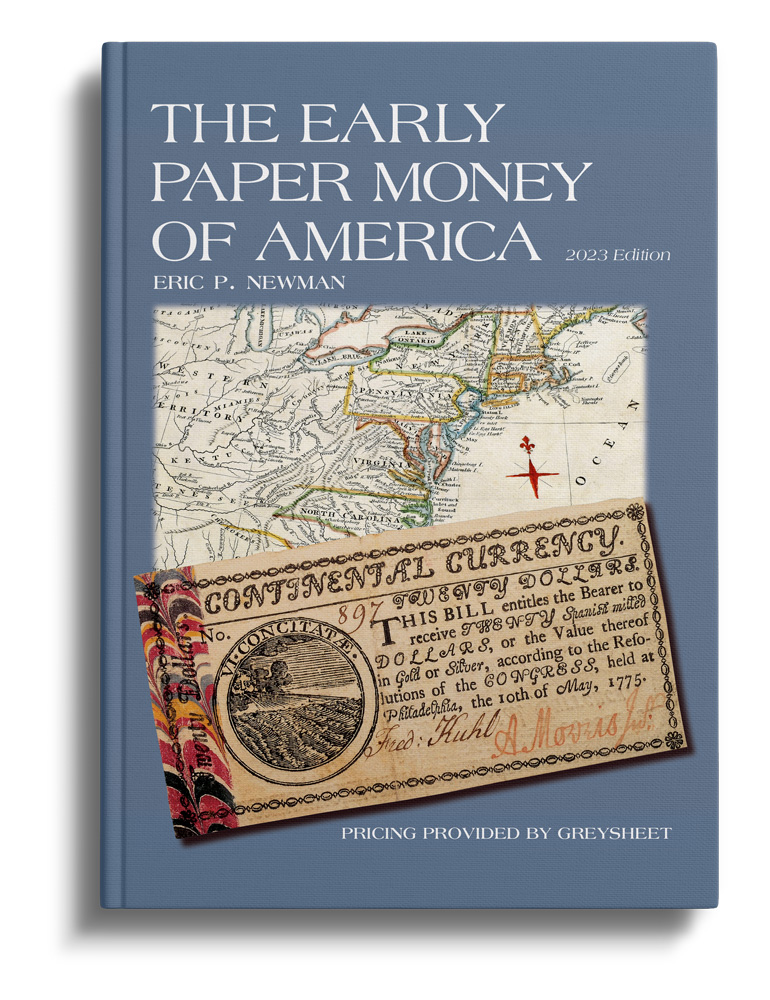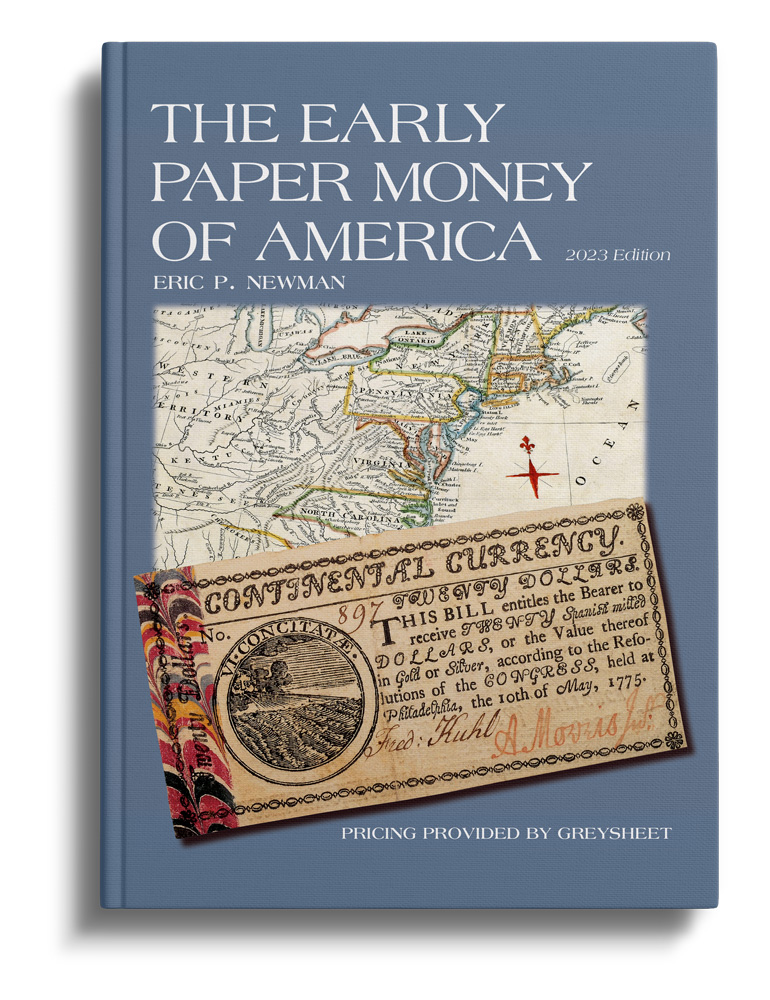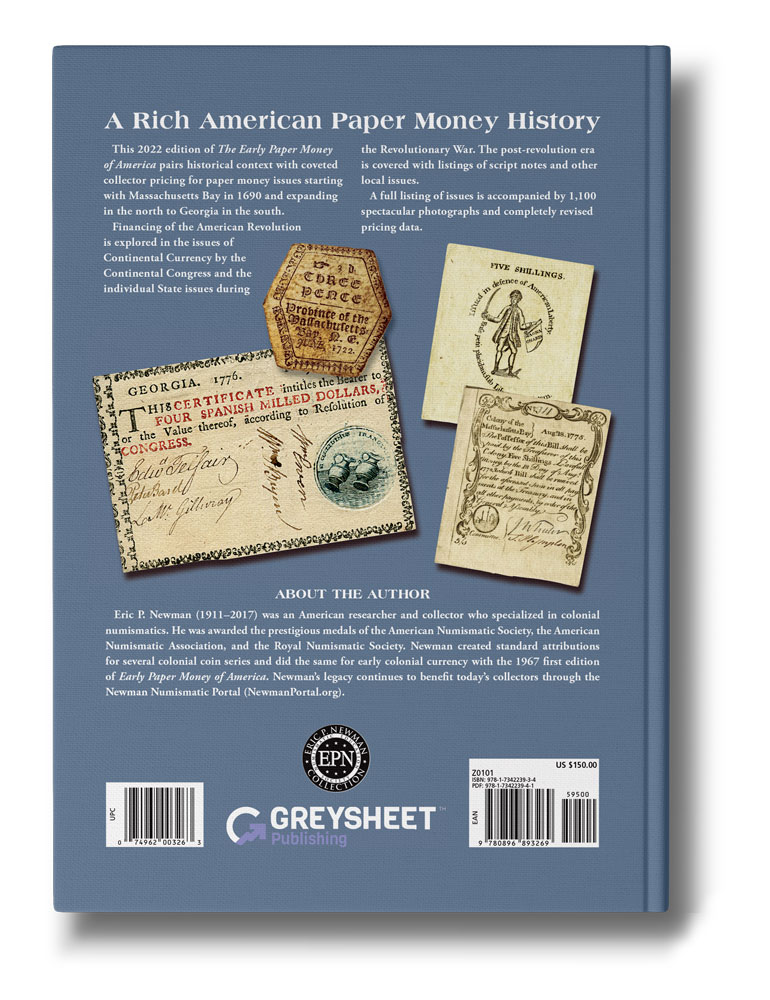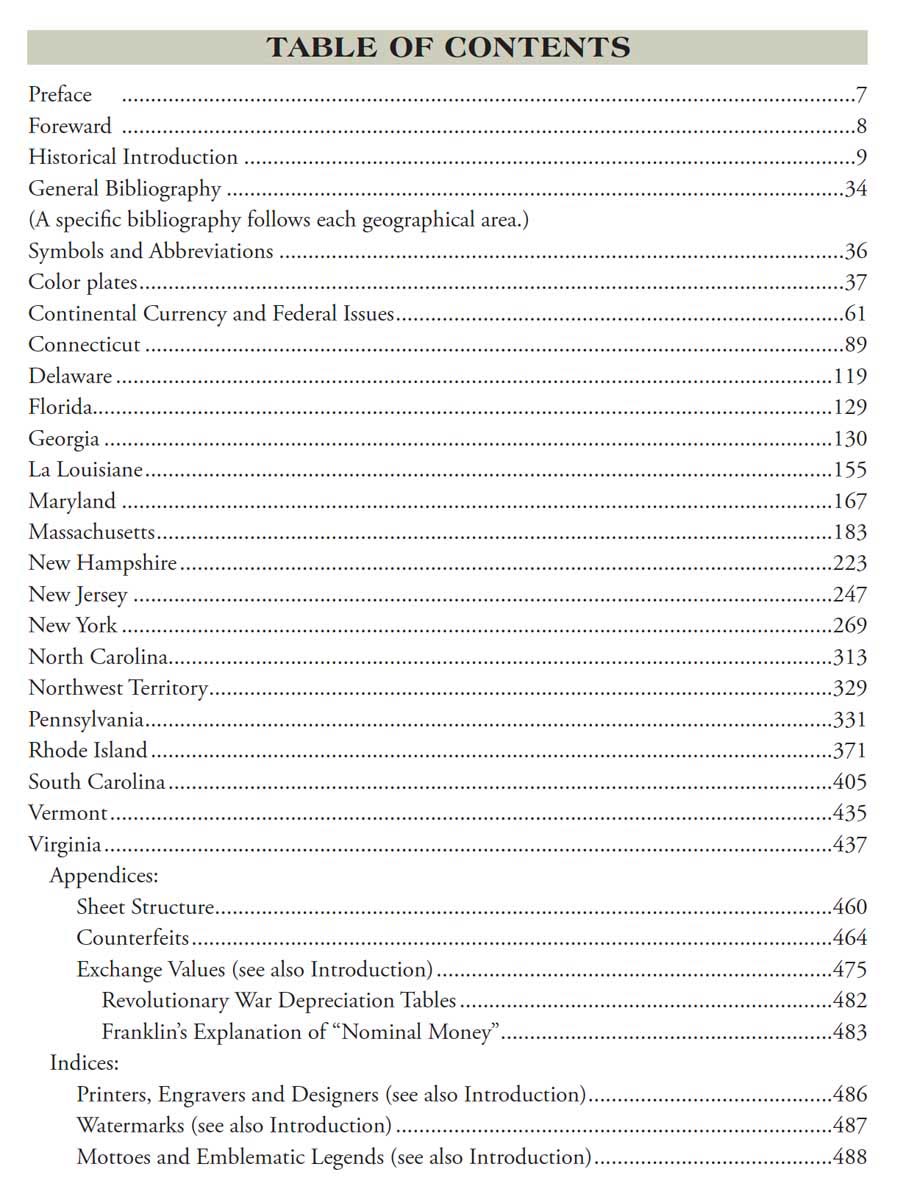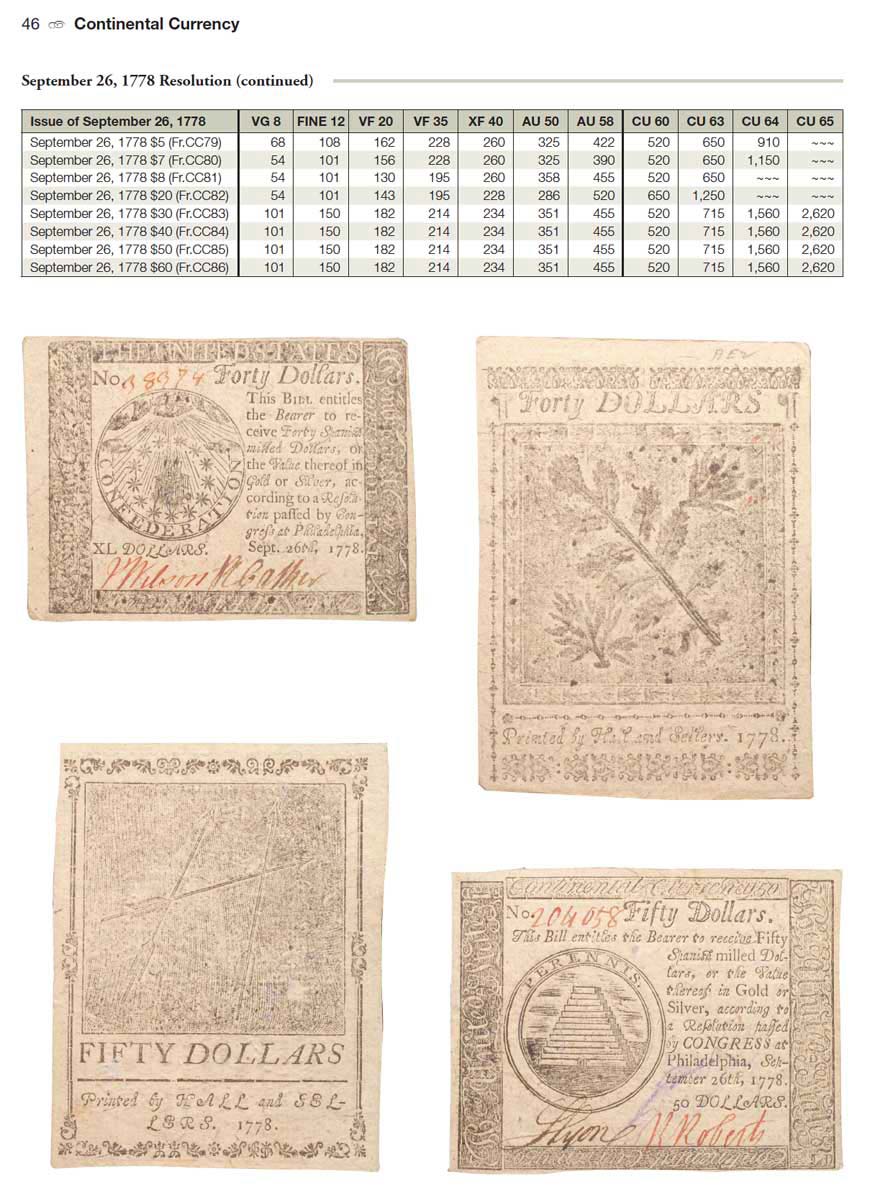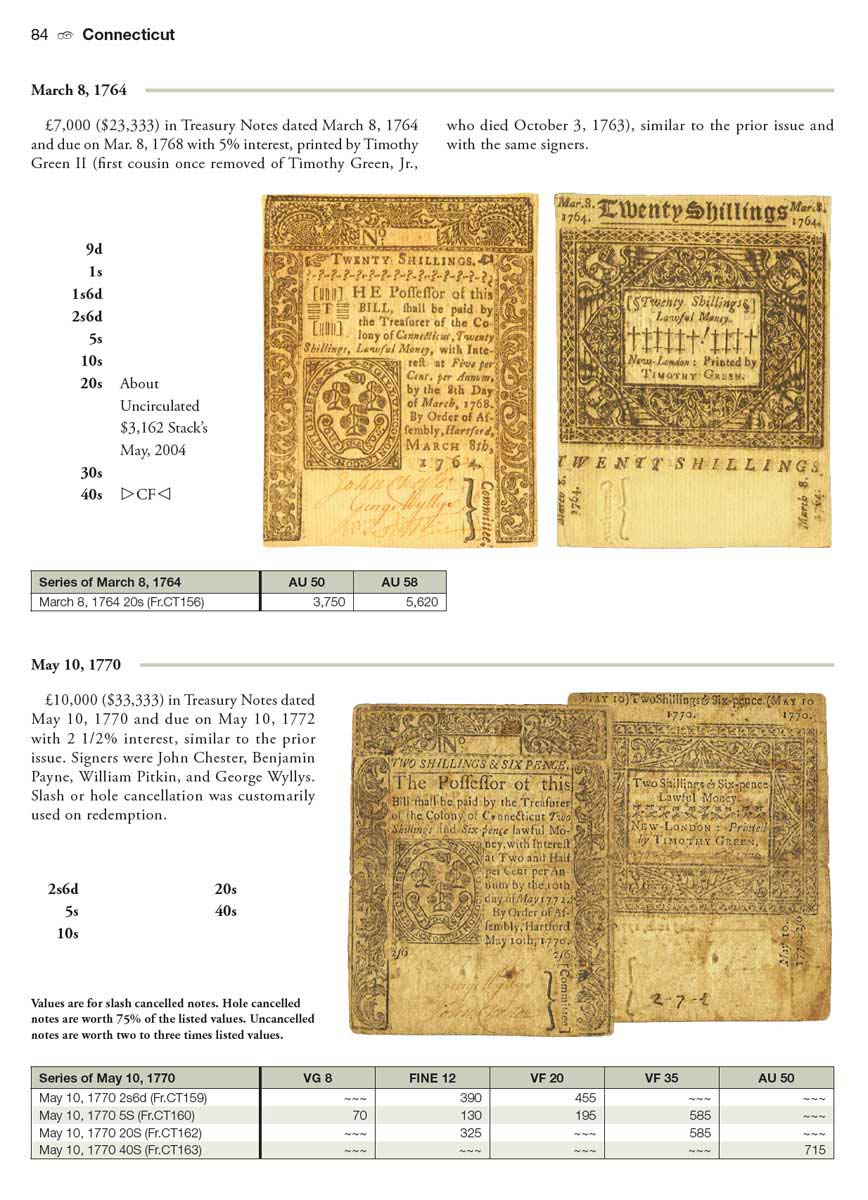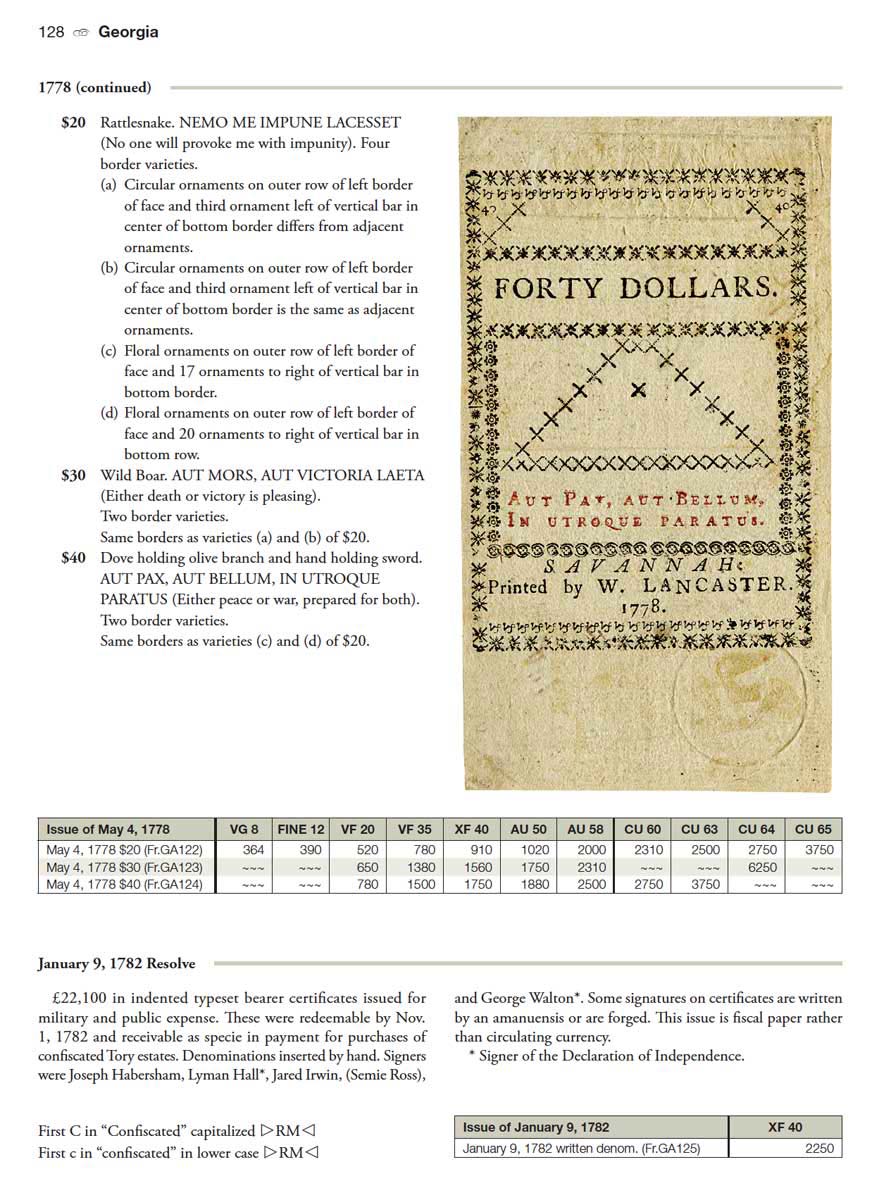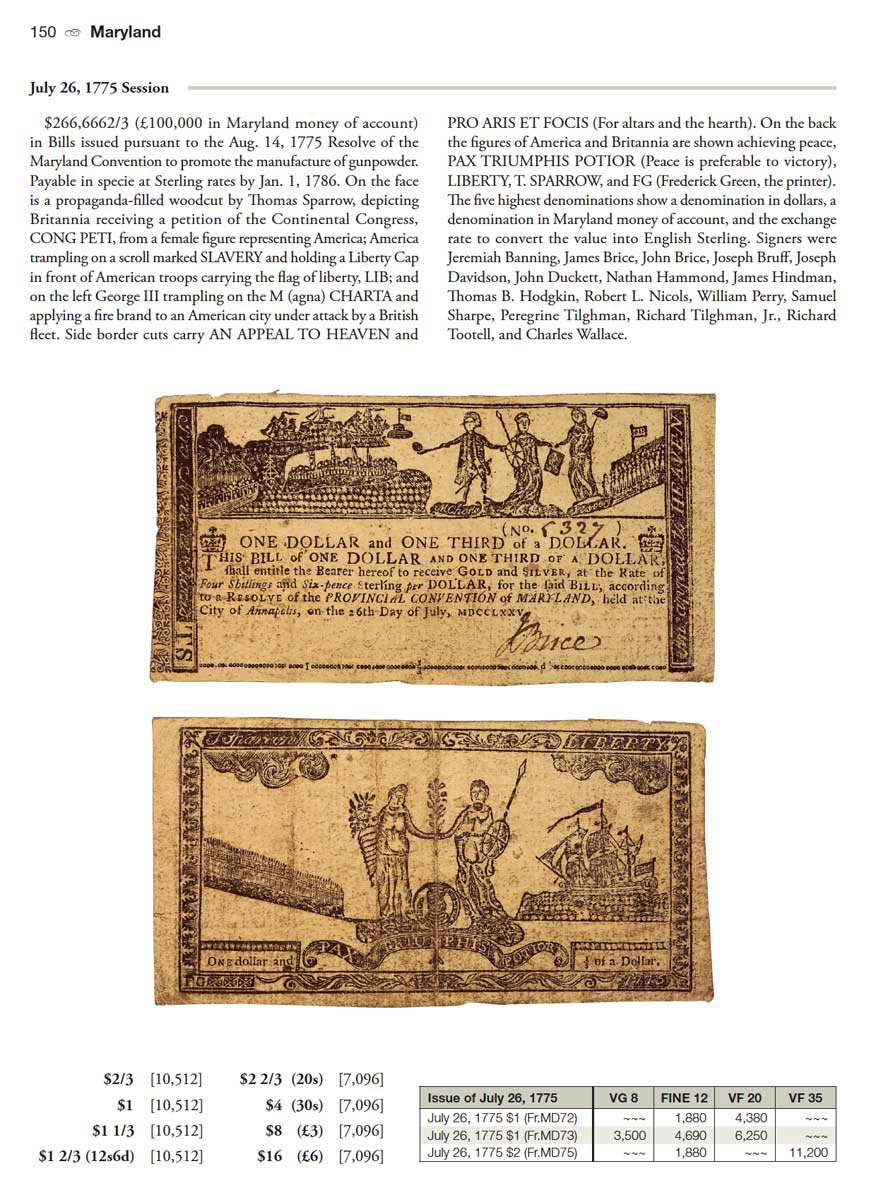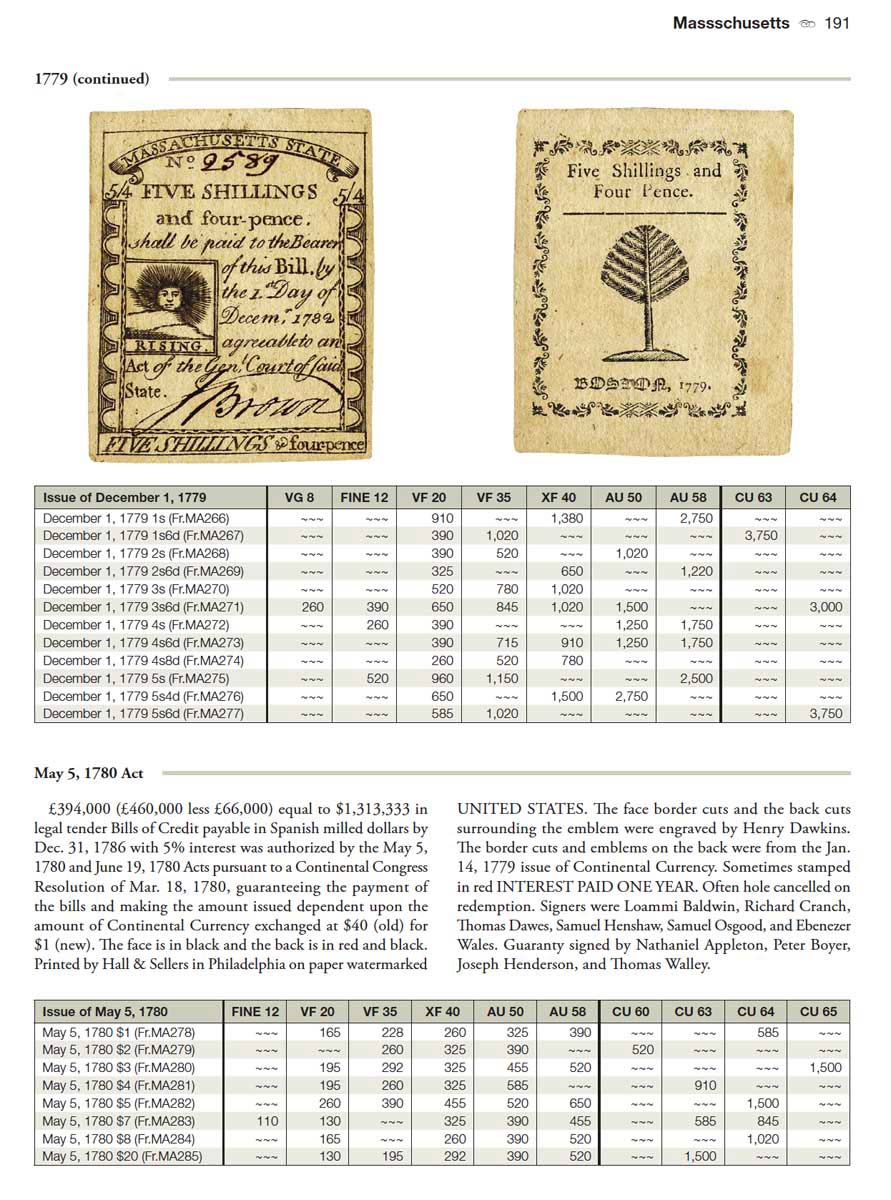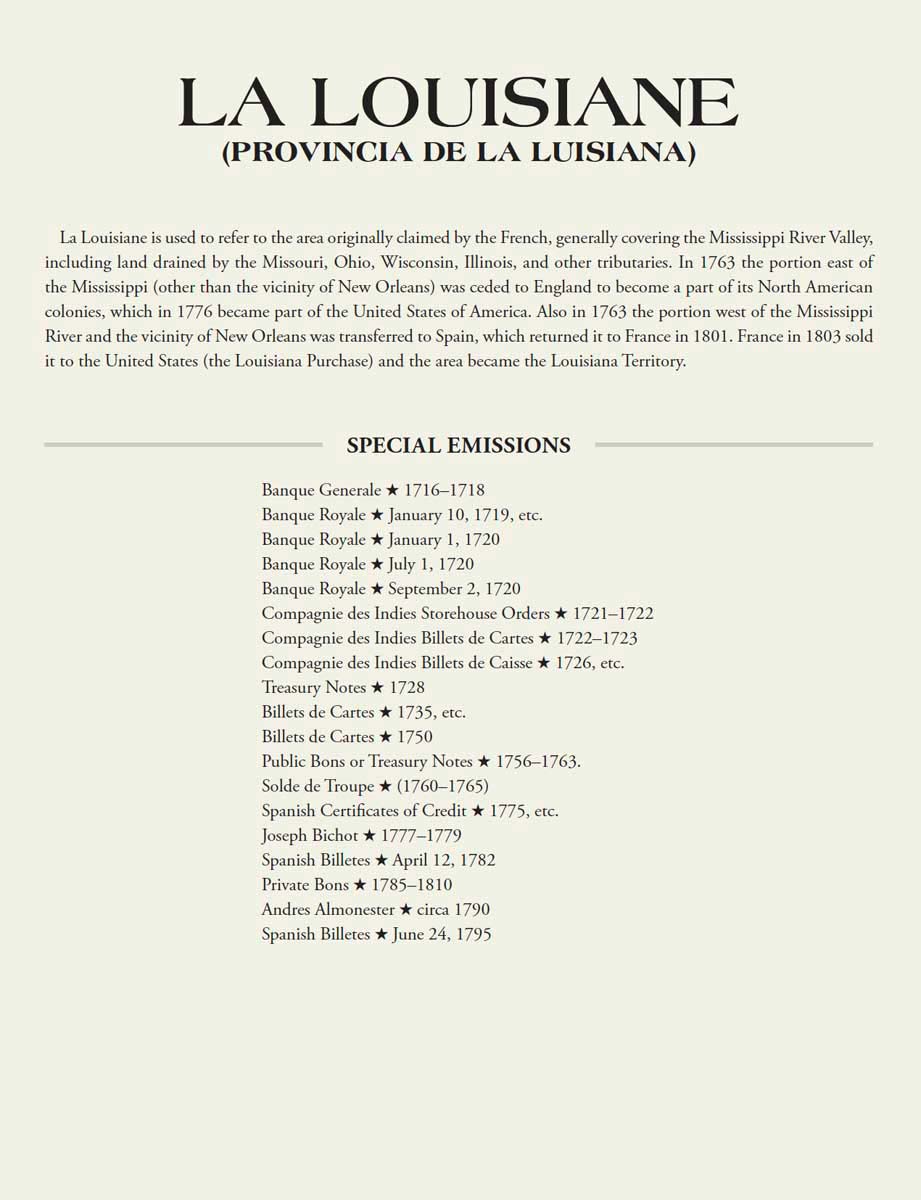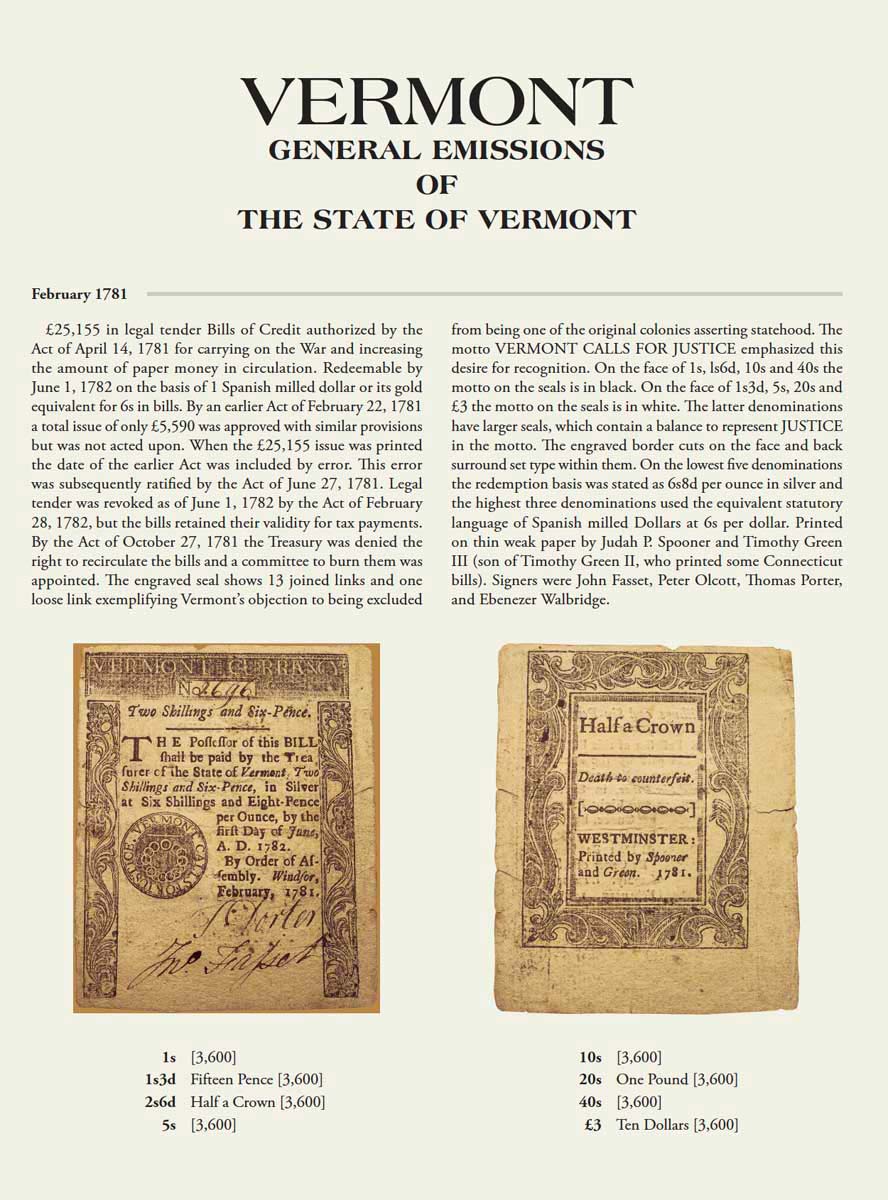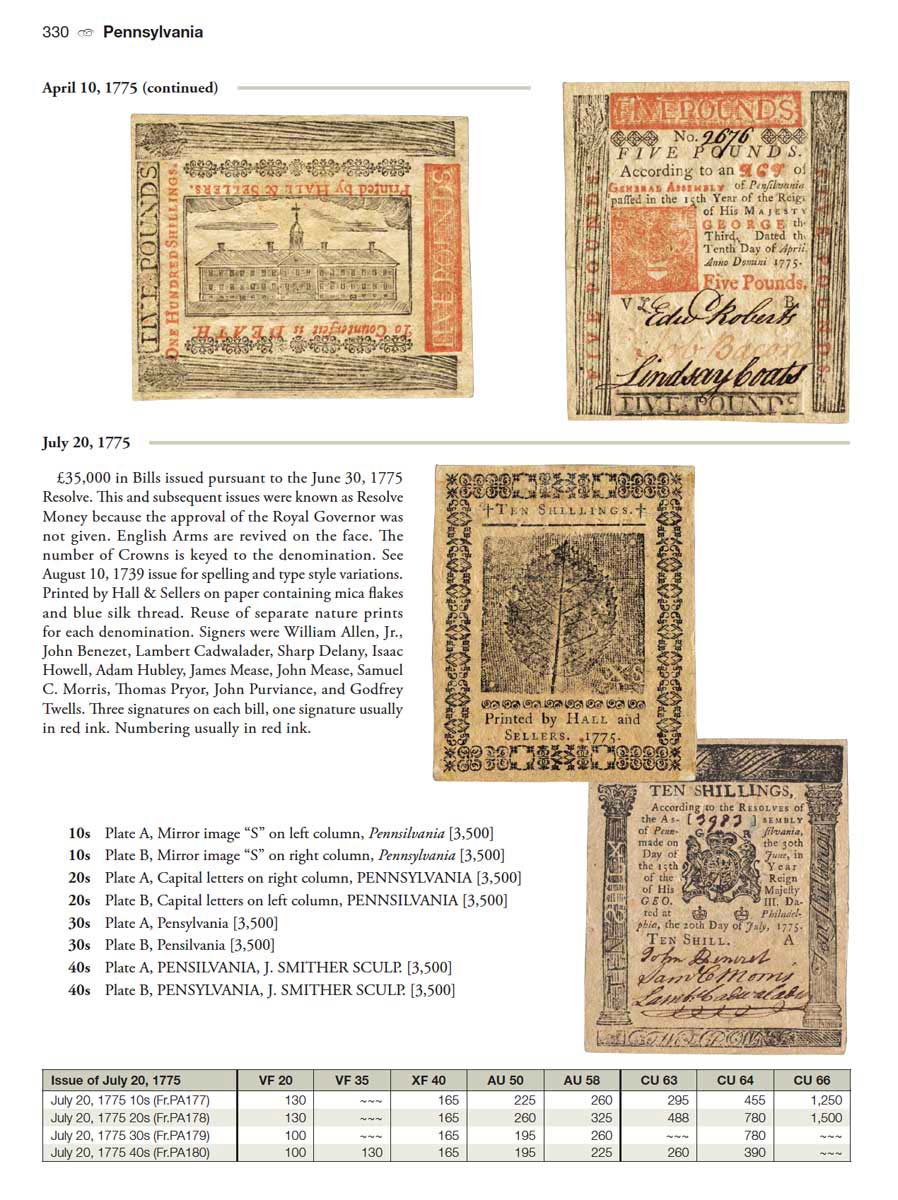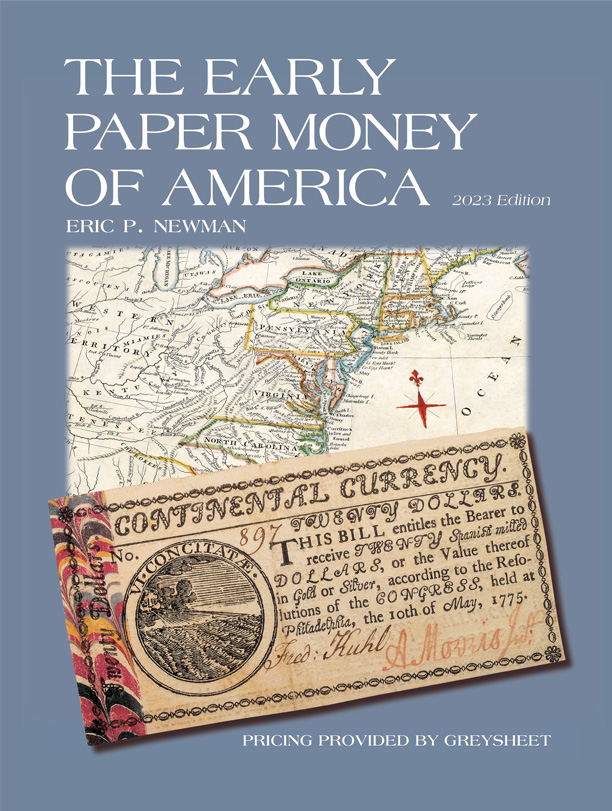 Early Paper Money of America (Newman)
The 2023 Edition fills 472 pages of this rare and indispensable guide to colonial paper money is includes all-new pricing by the CDN editors of Greensheet, and now includes hundreds of color images.
Product Information
NOW SHIPPING!

Last published in 2008, the 2023 Edition of The Early Paper Money of America includes newly-discovered information and has been completely reformatted into a legible, aesthetically pleasing work with updated color images.

The pricing has been completely revised to reflect current market levels by pricing editor Patrick Ian Perez, and the pricing is displayed in easy to use charts. Editor Len Augsburger has written an updated Foreword to this essential reference. All paper money collectors and dealers will need to have this book in their library.

EPMOA is an illustrated, historical and descriptive compilation of data relating to American paper currency from its concept in 1686 to the year 1800, supplemented with current collector values encompassing emissions for the geographical area now constituting the United States of America by:
THE ENGLISH COLONIES (1690–1776)
THE FRENCH COLONIES (1716–1763)
THE SPANISH COLONIES (1763–1800)
THE UNITED COLONIES (1775–1777)
UNITED STATES OF AMERICA (1777–1787)
INDIVIDUAL AMERICAN STATES (1776–1788)
AMERICAN CITIES AND COUNTIES (1774–1796)
PRIVATE AND PUBLIC BANKS OF ISSUE (1686–1800)
INDIVIDUALS, BUSINESSES, CHURCHES, etc. (1729–1800)
The 2008 edition has been completely updated to now include:
Currency pricing from the Patrick Ian Perez, the CDN pricing editor of Greensheet
Full color images of notes from Eric Newman's Private Collection, sold by Heritage Auctions. Images provided courtesy of Heritage Auctions (www.ha.com)
Subscription Details
Digital Access to the publication is only available via the greysheet.com web site and the Greysheet app for iOS and Android. Digital access does not include the ability to download the publication for archival purposes.. ***International orders excludes the printed version.
Eric Newman on the Origin of the Dollar Sign
Eric Newman on the Secret of the Good Samaritan Shilling
Eric Newman on the Promotion and Suppression of Hard Times Tokens
Early Paper Money of America (Newman)
Product Specifications:
Publisher: CDN Publishing
Author: Eric P. Newman
Copyright Date: 2022
Editor: Leonard Augsburger
Pricing Editor: Patrick Ian Perez
Binding: Hardcover
Pages: 472
Printing: Four-color
Size: 8.5" x 11" x 1.25"
Weight (each): 4.44 lbs
Case count: 10
Case weight: 45 lbs.
Printed in the U.S.A.
Visit these great CDN Sponsors
---