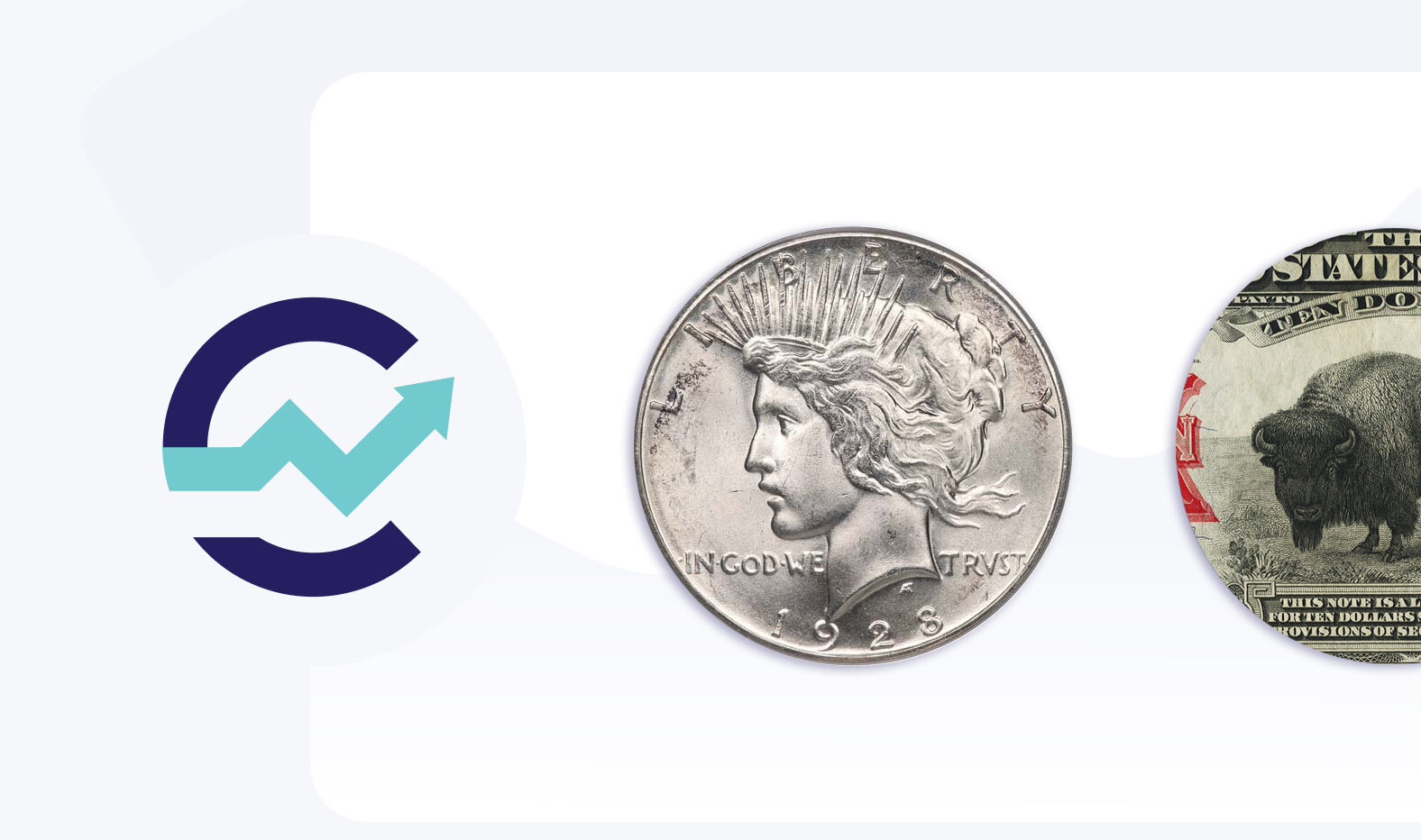 Why do we need a CPG® Value?
For decades the numismatic wholesale and dealer community would buy coins based on CDN Greysheet & Greensheet values but retail pricing has been left to other vendors. Unfortunately, there has been a growing disconnect between the wholesale values we publish and the so-called "Retail" values offered by other parties which is causing a breakdown in the traditional buy-sell marketplace. In many cases publish retail prices are too high, and in others, they are too low. Neither situation is good for the marketplace.
How are CPG® Values determined?
We use a sophisticated, dynamic formula to determine the proper CPG® value based on our published wholesale values. The formula will change from time to time, based on market influences, feedback and so on. The most important aspect is that, as wholesale prices change, the CPG values will change as well. No longer will the collector be left behind!
Where can I find CPG®
values in print?
The CPG® Coin & Currency Market Review is published quarterly.
This beautiful magazine contains over 100 pages -- an invaluable trove of CPG pricing tables for U.S. coins and currency, as well as informative stories related to the coin market.
Free Download
Greysheet Pricing Tool
The FREE Greysheet pricing app gives you immediate access to our online pricing, including CPG®, Greysheet* & Greensheet* values, Auction Prices Realized, and more. Learn more & watch the video…
* paid subscription to publication required for access to wholesale pricing data.