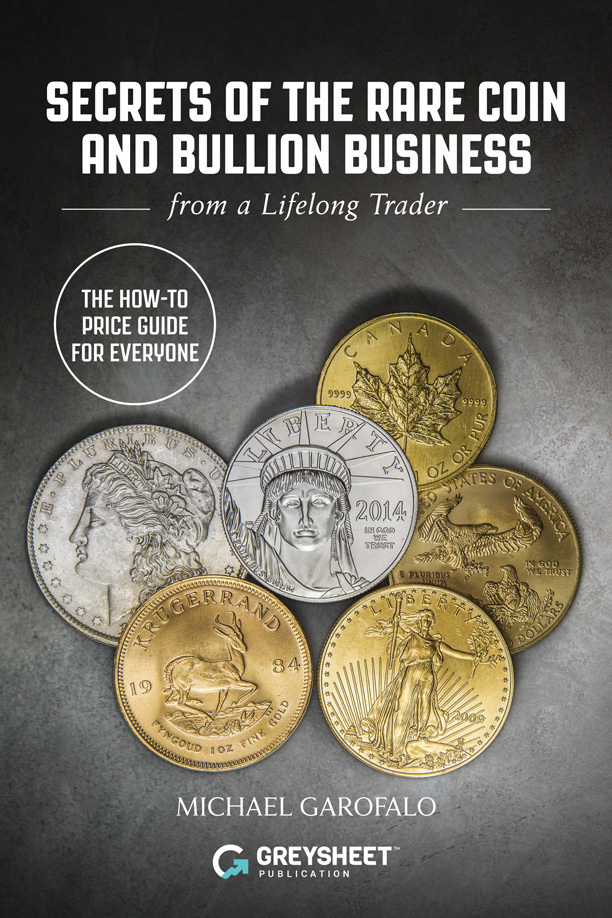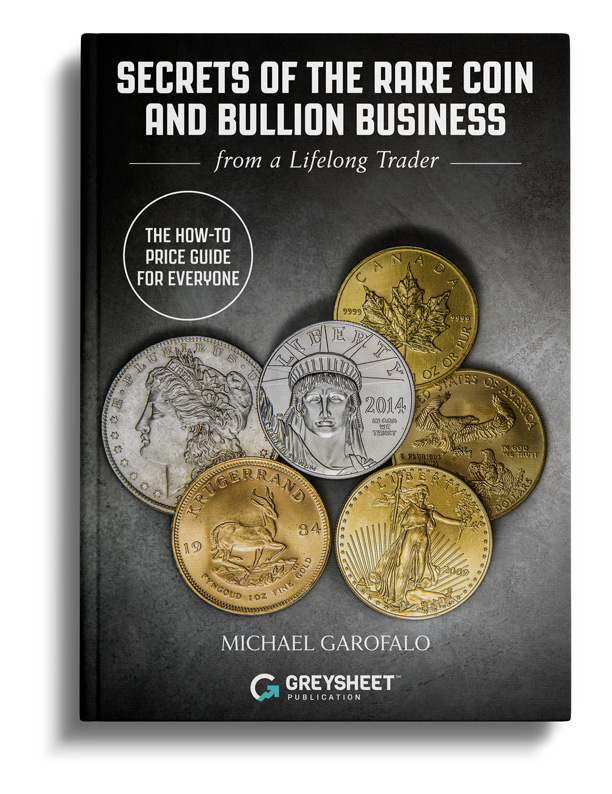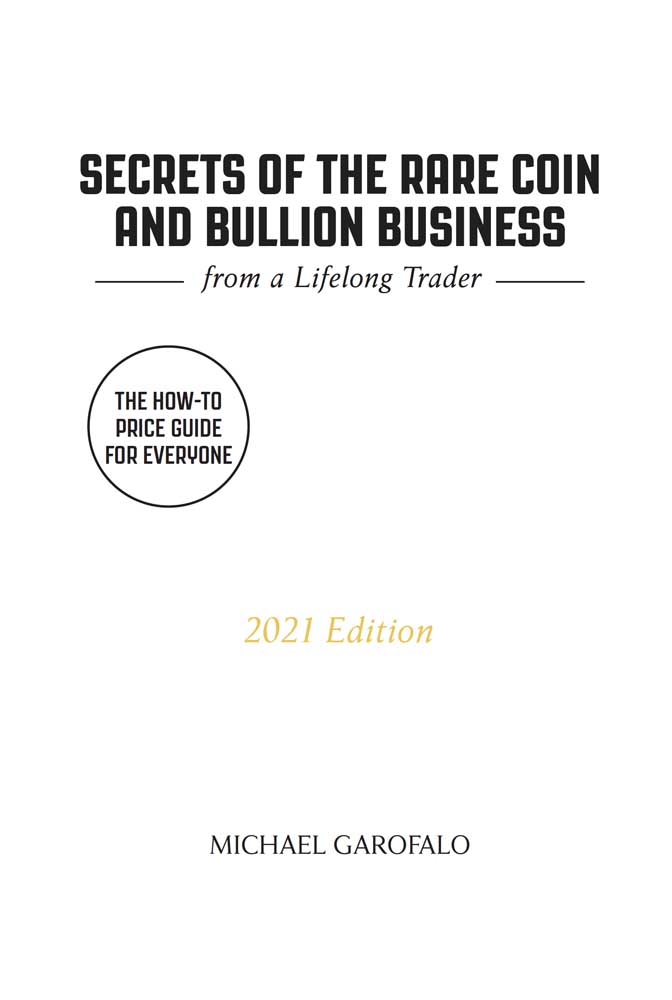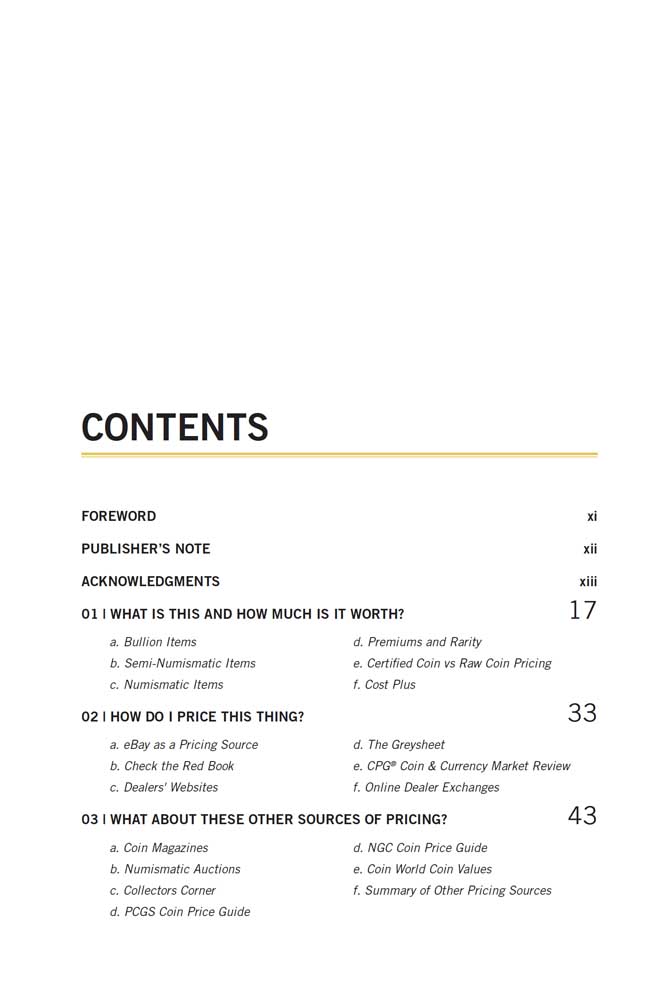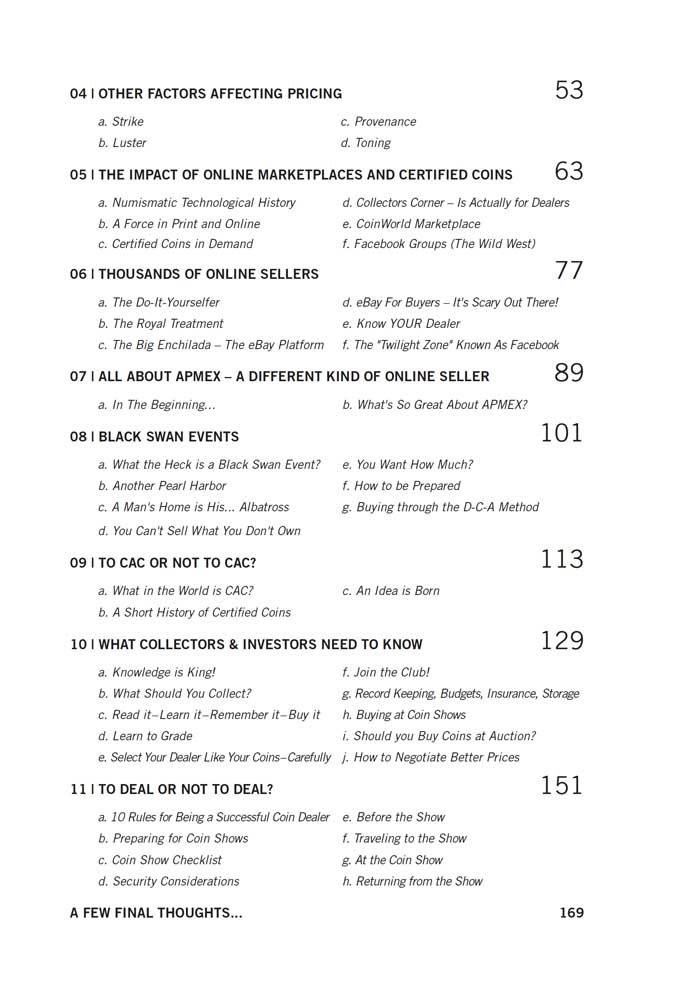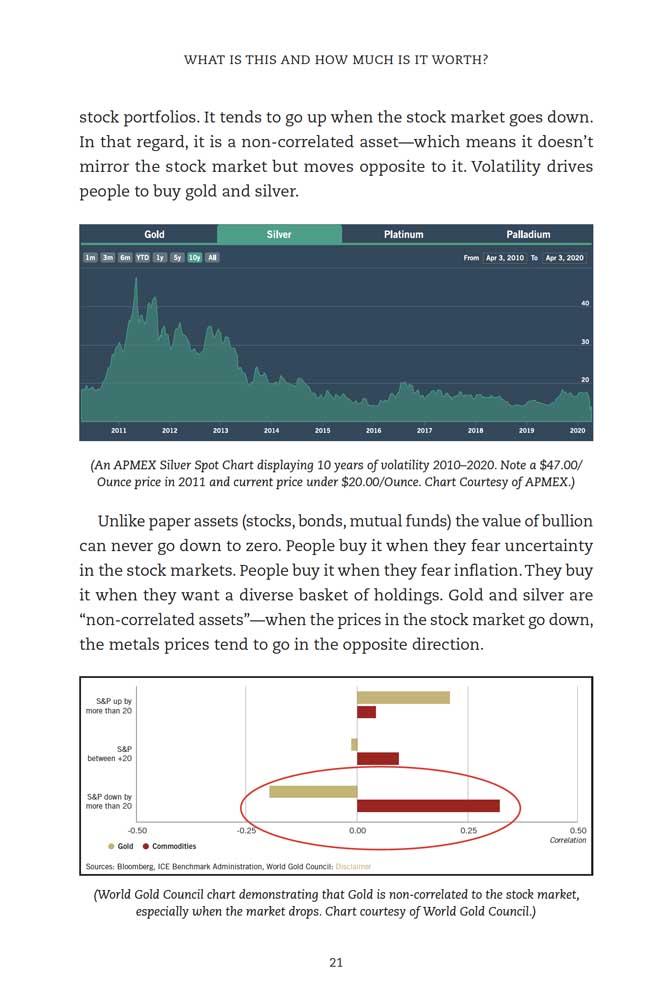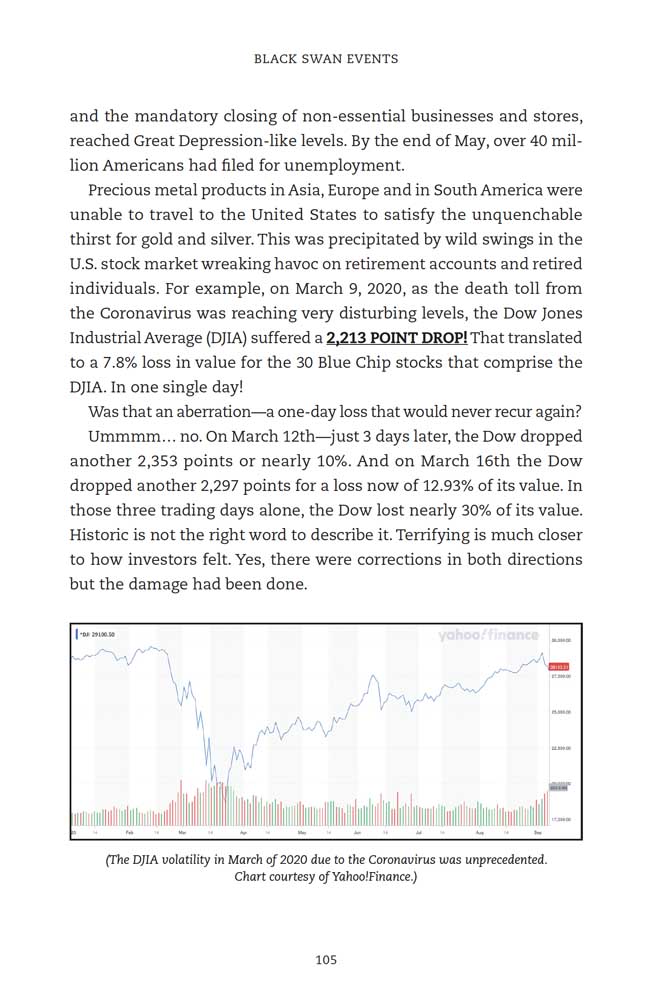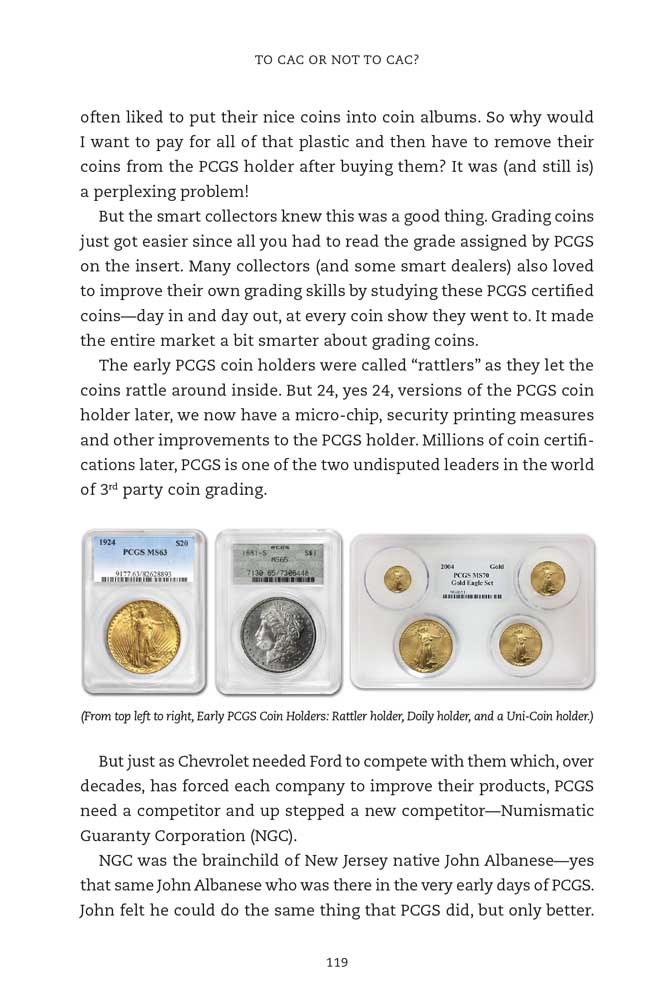 Your Critical Companion to the Modern Numismatic Trade
Loaded with essential information for collectors, dealers, and investors.
Product Information
READ THIS BOOK before you buy another coin or add bullion to your holdings.

"Secrets of the Rare Coin and Bullion Business from a Longtime Trader" by Michael Garofalo is one of those rare books that actually teaches you about how the industry works behind the curtain. Garofalo covers the industry from the insider's perspective and devotes chapters to everything from retail marketplaces like eBay, to pricing sources, trade publications, grading services, major retailers, and even CAC. Includes a foreword written by Scott Thomas, Founder and President of APMEX.

Author: Michael Garofalo
Editor: Patrick Ian Perez
Foreword: Scott Thomas
Pages: 170
Binding: Softcover
Printing: Full color throughout with hundreds of illustrations
Publisher: CDN Publishing, LLC
Release Date: 1 February 2022
Subscription Details
This reference book is sold as an annual subscription. If you order the printed copy, you will receive the current soft-cover edition and online viewer access for 12 months after you purchase it. The author plans to make continuous updates and your subscription will include access to the latest edition (via digital viewer on your computer, smartphone or tablet).

Digital Access to the publication is only available via the greysheet.com web site and the Greysheet app for iOS and Android. Digital access does not include the ability to download the publication for archival purposes.
Book intro: Secrets of the Rare Coin and Bullion Business
Michael Garofalo discusses his book with CDN editors
Cancellation Policy: This purchase is non-refundable.
Secrets of the Rare Coin & Bullion Business
Reader feedback:
"Secrets" is one of those books that can definitely get a person "re-enthused" about the topic, and I was able to read it in 2 days. I especially liked the pointers that were given about job #1 today, which is all about security and being discreet about what a person does or says with their valuables. Also some history including an image of a teletype machine from which the original greysheet had it's beginning in the 1960's.

The author shared some great personal stories such as the one about certain "experts" that made predictions to him at coin shows: in the mid-1980's that certified coins were never going to be any good for this hobby. -- C. Griffin
Visit these great CDN Sponsors
CDN Sponsors