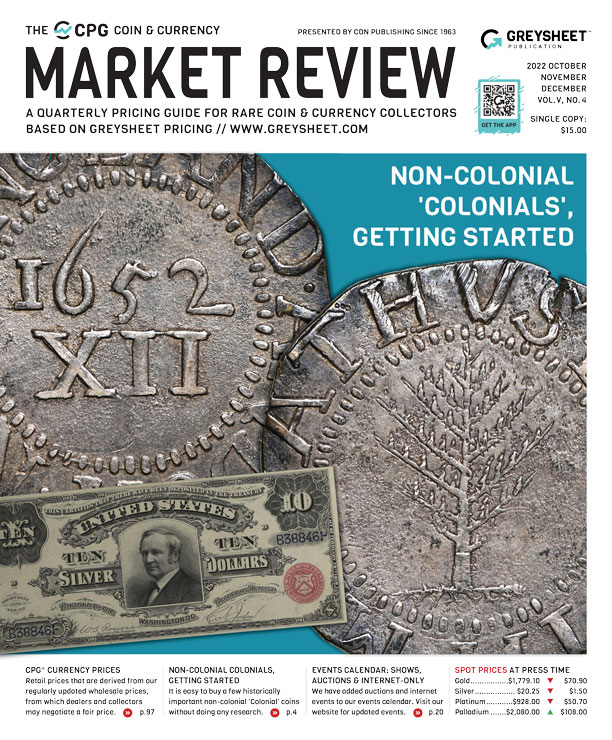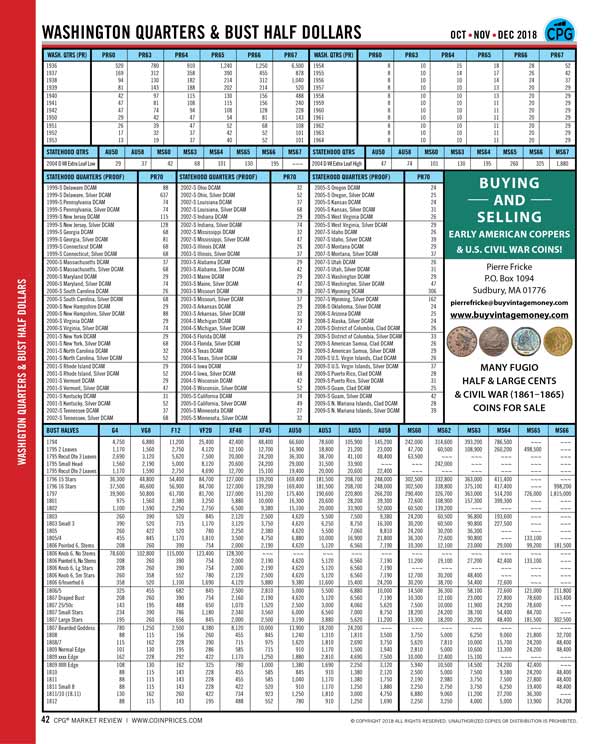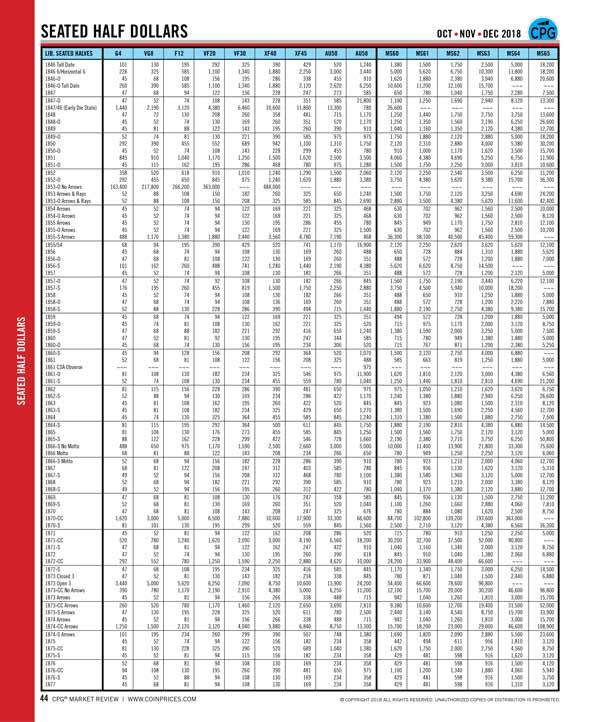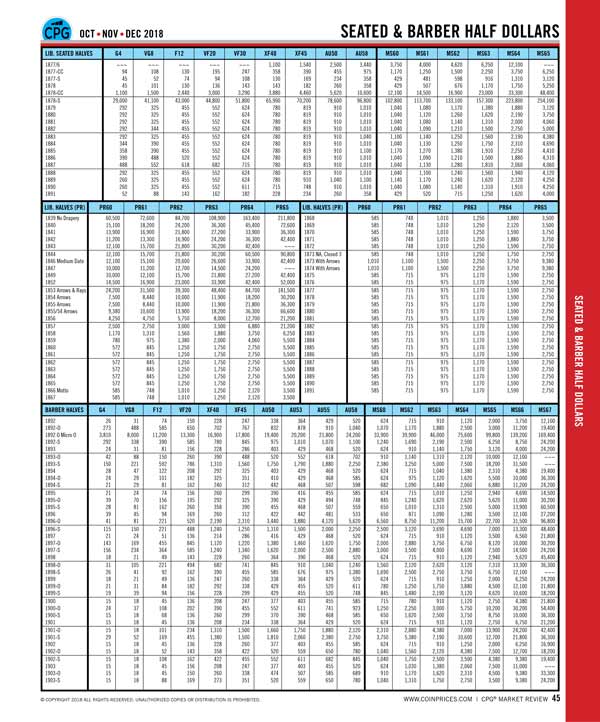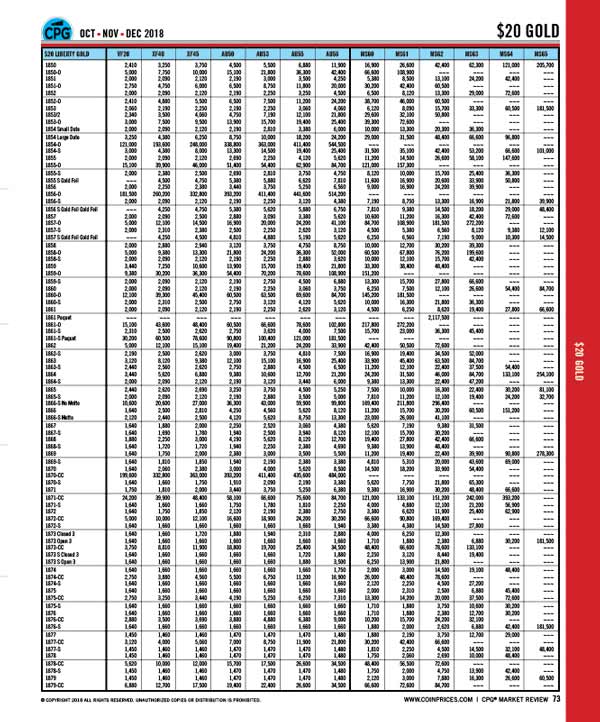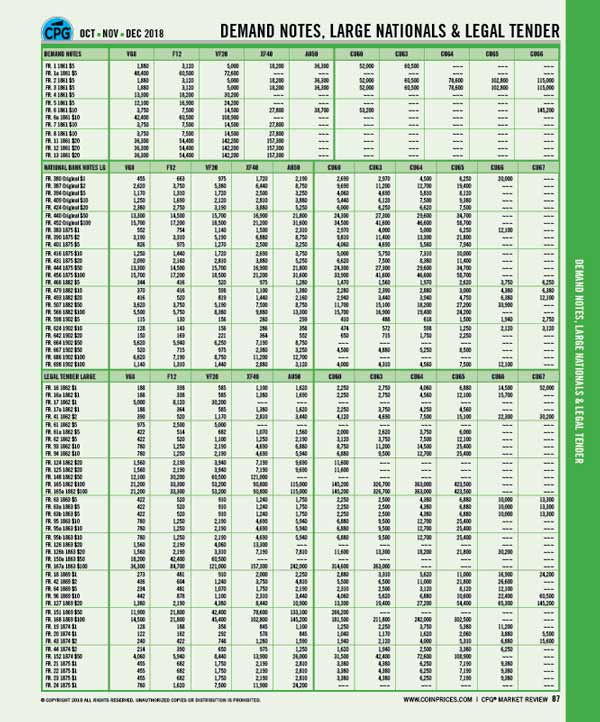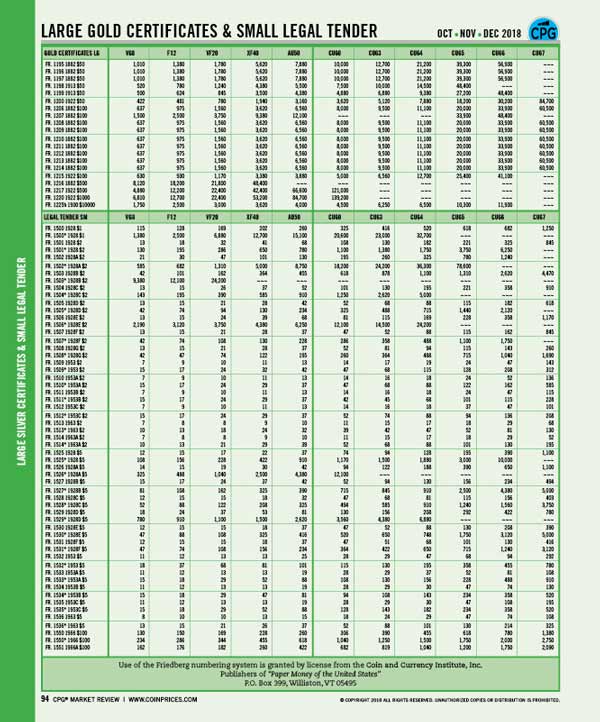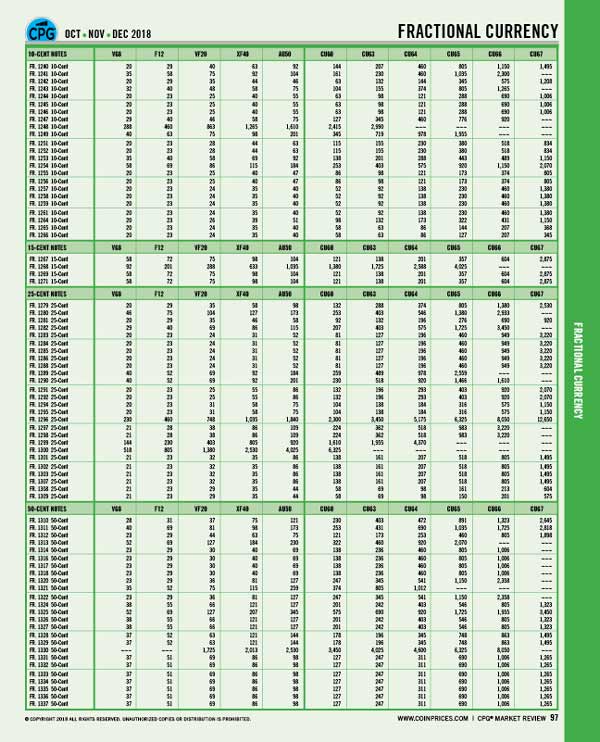 New Benefit!
All monthly recurring & annual subscriptions now include both printed copies and digital access!
(Benefit applies to new orders and renewals only.)


Affordable Retail Pricing from the Publishers of the Greysheet
Over 100 pages of coin pricing! Just $10 per issue with a subscription.
Product Information
The CPG® Coin & Currency Market Review is the leading retail price guide reference of all CPG® values of U.S. coins and currency. This full-color magazine offers the reader a handy and indispensable reference of current price values. Dealers and collectors alike love this publication.
Subscription Details
The CPG Market Review subscription package includes 4 quarterly issues each year (Winter, Spring, Summer, Fall).
The different CDN publications
---