Palladium:

$1,802.00
$0.95
Bitcoin:

$21,191.21
$104.01
Ethereum:

$1,196.48
$34.77
Why Haven't Silver Premiums Come Down?
A common question that many collectors and investors (and more than a few dealers) are constantly asking. Mike Garofalo reviews what has happened in the precious metals market so far this year.
A question that many collectors and investors (and more than a few dealers) are constantly asking is "Why haven't silver premiums come down?" Let's review what has happened in the precious metals market so far this year.
At the start of this new year (January 2020), silver prices were approximately $17.90 per troy ounce and the premium on common, random-date Silver American Eagle bullion coins was between $2.50 and $3.50 per ounce, depending on the quantity that you purchased. The more that you purchased, the lower your premium per coin. That is pretty much an average range for premiums on common date Silver Eagles.

However, late in December of 2019, the news was circulating that an epidemic of a rapidly-spreading pneumonia-like virus was wreaking havoc in China. It was, at that time, unknown how the virus was being transmitted to the affected people. By January 11, 2020, the first death in China was reported in Wuhan Province. Silver prices were hovering at the $18 level, but premiums still remained in the $2.50 to $3.50 range.
On January 20th, the first virus cases outside of China were reported in Japan, South Korea and Thailand. Silver dropped into the $17.80 range but premiums remained unchanged. On January 30th the World Health Organization declared China a "public health emergency of international concern" and the U.S. State Department warned Americans to avoid travel to China. Silver increased to $18.10 and premiums still saw no change.
On Valentine's Day (February 14th), France announced the death of a Chinese tourist in Paris. By February 23rd, Italy was considered the epicenter of the pandemic in Europe. By the 23rd, silver prices had advanced a bit and were in the $18.70s, while premiums still held in the $2.50 to $3.50 range but demand was increasing.
At the end of February, the news looked bleak. Infections were rampant in Italy, France and Germany and the number of coronavirus cases was now tripling. The United States reported its first death from the coronavirus. Silver ended the month at around $16.80 with premiums still unchanged.
The news in March did not improve. In fact, the stock market experienced wild price gyrations based on the news about the virus and the United States' response to it. On March 9th, as U.S. cases took a dramatic upward swing, the Dow Jones Industrial Average (DJIA) suffered a 2,213 point drop, resulting in a 7.8% loss in value on that day alone. The price of silver had dropped to around the $17 mark, and demand for all metals was increasing and premiums were barely under $4 per coin (per troy ounce).
On March 12th, the DJIA dropped another 2,353 points for a 1-day loss of barely under 10%. Silver dropped to $16.20 and premiums remained at just under $4 per ounce. Also on that day, an announcement was made by the United States Mint to all of its "Authorized Purchasers" that the Mint was "SOLD OUT of ALL American Silver Eagle Bullion coins and that the Mint's rate of sale in just the first part of March, exceeded what was sold in February by 300%!" Demand was now approaching fever pitch. Silver dropped further to $15.60 but premiums rose to $4 to $6 per ounce. Collectors, investors and dealers alike were searching for anyone who had silver bars or coins for sale. Some smaller dealers stopped selling—they had no products to sell or they refused to pay the much higher premiums.
By March 16th, the virus had spread to Central and South America, while France imposed a nation-wide lock-down. The DJIA suffered its worst point-loss ever as the Dow fell 2,297 points, recording the 2nd largest percentage loss in its history of 12.93%. Silver was at $12.70 per ounce and demand for silver coins and bars was feverish. The premiums increased to between $6 and $8.50 per coin. Demand continued unabated. Some of the smaller and medium–sized bullion dealers started to run low or out of inventory. Some U.S. manufacturers were starting to run low on silver and some Asian and European sources of silver and gold such as Valcambi, Pamp and Argor-Heraeus, all located in Switzerland, ceased production entirely. In addition, they were unable to deliver products as they were on nation-wide lock-downs and some products, depending on their country of origin, were being quarantined for a minimum of two weeks to ensure that the virus would not be transported into the country. By March 17th, 26 countries had closed to visitors from other nations. The San Francisco Mint was shut down on March 18th for cleaning and to lower the risk of spreading the virus. Many urban centers in the United States such as New York City, Chicago, Detroit, Denver and Minneapolis all closed down. Many schools were closed for Spring Break the week of March 16–20th and never reopened.
Precious metals dealer inventories were quickly being stripped of all of the lowest premium silver, such as secondary market silver and older silver bars. Some dealers went from shortages of product to delays on availability to having no products to sell. Some of the world's major mints had one or two product lines to sell and nothing new in the immediate pipeline—they simply couldn't get enough raw silver. Britain was locked down on March 23rd, and the Tokyo Olympics were postponed for one year to 2021. A major numismatic event—the Whitman Baltimore Coin Expo, scheduled for March 19–21st was cancelled. Coin dealers, collectors and investors were unable to attend the show and buy precious metals or numismatic items. Even the Royal Canadian Mint closed their boutiques on March 13th and ceased production of numismatic and collectible coins on March 20th.
On March 26th, the United States officially led the world with more than 80,000 confirmed cases and over 1,000 deaths. That was more than China, Italy or any other country had suffered to that point in time. The CDC issued a travel advisory for New York, New Jersey and Connecticut. This tri-state area was the hardest hit part of the United States. At this point in time, silver had risen a bit to $14.80 but premiums had risen quite a bit to $10–$12 per ounce. There was little silver available on the market at this point. The end of March saw most of the U.S. "closed for business" and about one-third of American workers working from home. Travel was restricted in some places and limited in others. Many coin shops, a valuable source of silver for collectors and investors, were shuttered tight as stay-at-home orders were in place in a majority of states. A grim statistic was the month of March ended with just over 25,000 Americans dead from the virus.
By April 2nd, 10 million Americans were out of work; millions more were working from home. The pandemic now had reached 171 countries and 51,000 people had died world-wide. Silver was at $14.70 and the premiums were $9–$12 when any silver was available. On April 15th, the U.S. Mint's facility at West Point was closed for deep cleaning and to protect their employees. It reopened on April 21st. Silver Eagle bullion coin production was then shifted to the Philadelphia Mint. During the shutdown at West Point, the Philadelphia Mint struck 240,000 Silver Eagle Bullion coins, but because they would be the 2nd lowest mintage issue in the entire series, the overwhelming majority of those coins would be certified as such. That did little or nothing to alleviate the silver shortage as the coins that were graded were likely MS69s and MS70s and carried premiums in the hundreds of dollars for the MS70s. Very few of the coins were left uncertified as the upside potential after having them slabbed would be too strong a siren's call. On the 21st of April, silver was at $15 per ounce with premiums of $10–$12 on average. The Central States Numismatic Society cancelled their convention April 22–25th which would have been their 81st annual convention. Again, collectors, investors and dealers were unable to buy or sell any precious metals or coins.
By April 26th, this worldwide pandemic had killed 200,000 people worldwide. Silver was at $15.40 and the premium charged was $10–$13. April's U.S. unemployment number was 20.5 million jobs lost. A total of 63,000 Americans had died from the virus. The month of May continued April's "stay-at-home order" for non-essential workers.
By May 17th, Germany, the strongest economy in all of Europe, had entered an economic recession. Very little silver was being imported to the United States. Silver was back up to $17.30 and premiums had widened to $10 to $14. By mid-May, 30 million Americans had lost their jobs as well. And that number would be close to 40 million by the end of May. A little over 80,000 Americans had already died.
As of the date of this writing (May 25th) we are approaching 100,000 deaths in the United States from the coronavirus, with 1.4 million Americans infected. The June Long Beach and Whitman Baltimore Coin Expos have been cancelled. Some coin dealers have begun to open their shops again. Silver pricing is approximately $17.40 per ounce with premiums down slightly to $9 to $12 per ounce.
For precious metal buyers, this truly has been a perfect storm of incredible demand outstripping the available supply, unavailability of new production easily coming to market, the inability of international products to arrive in the United States, and rising premiums due to scarcity of supply. There is also the additional pressure of local coin shops being closed and people desperately wanting to take some profits from their declining 401-Ks and purchase hard assets with those profits. Premiums are solid at these very high levels but we haven't seen any market like this in our history. Dealers are realizing that to have ANY bullion inventory available for sale, they, too, must pay higher and higher premiums.
Silver premiums will likely come down only when the available supply begins to exceed the now unquenchable demand.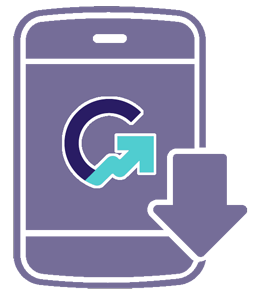 Download the Greysheet app for access to pricing, news, events and your subscriptions.
Visit these great CDN Sponsors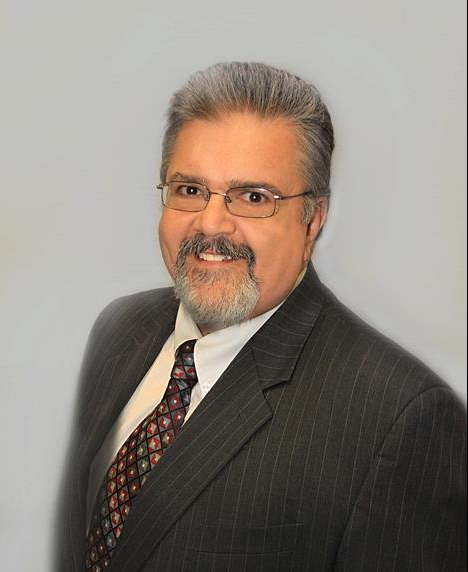 Mike Garofalo has been a coin dealer for over 40 years and recently retired as Director of Numismatics from APMEX. He has been both a wholesale dealer and a retailer. A prolific writer, he enjoys bringing to light previously unknown numismatic facts. He can be reached at
Mike@NumismaticAuthor.com
---