Palladium:

$2,168.00
$44.00
Bitcoin:

$23,700.28
$236.33
Ethereum:

$1,870.97
$4.84
PCGS Launches NFC Technology in their Slabs
The grading firm has enhanced their popular Gold Shield slabs with near-field communication chips to allow smartphone users to identify the slab in hand by simply waving the coin near their device. Amos Media has recently announced a similar product as well.
On their web site chat room this week [link], PCGS announced that, "As of Monday, February 24th all PCGS Gold Shield® submissions are receiving a Near Field Communication (NFC) chip technology-embedded slab at no additional charge." 
[Read PCGS' Official Press Release]
They went on to add that the firm had field-tested "some of the security chip-embedded holders with us at the Long Beach Expo" and posted a video demonstration on YouTube, showing "the anti-counterfeiting technology in action." 
For the uninitiated, NFC stands for "near field communication" meaning that an item with such a chip embedded (or attached) to it will send a short radio signal which can be read by most of today's smart phones. If you hold your phone near an enabled, authentic, PCGS slab the phone will immediately recognize the identity of the coin and automatically look it up for you to verify that you are holding the authentic item. The technology for this has existed for some time but it's nice to see it finally being adopted in the rare coin business, where the practical uses are many. 
Amos Media, the parent company of Coin World, has also announced that they will provide a service where collectors can send coins to their offices for stickering with an NFC-enabled chip. Their technology, branded SmartTrack DNA, offers cataloging and lookups aimed to help collectors learn more about the pedigree (prior owners) of the coin in hand. This reminds me a little of block-chain technology, and I'm uncertain as to whether this is something collectors are going to be interested in. For example, would you, as an owner of a 1921-S Walking Liberty half dollar, want this coin permanently assigned to your identity for the knowledge future owners? Most collectors cherish their privacy and it will be interesting to see whether this catches on. Learn more about SmartTrack DNA.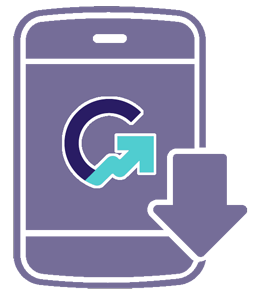 Download the Greysheet app for access to pricing, news, events and your subscriptions.
Visit these great CDN Sponsors
---