A Conversation With Paper Currency Expert Lyn Knight
Joshua McMorrow-Hernandez · Dec 5, 2018

Auctions
Currency Dealers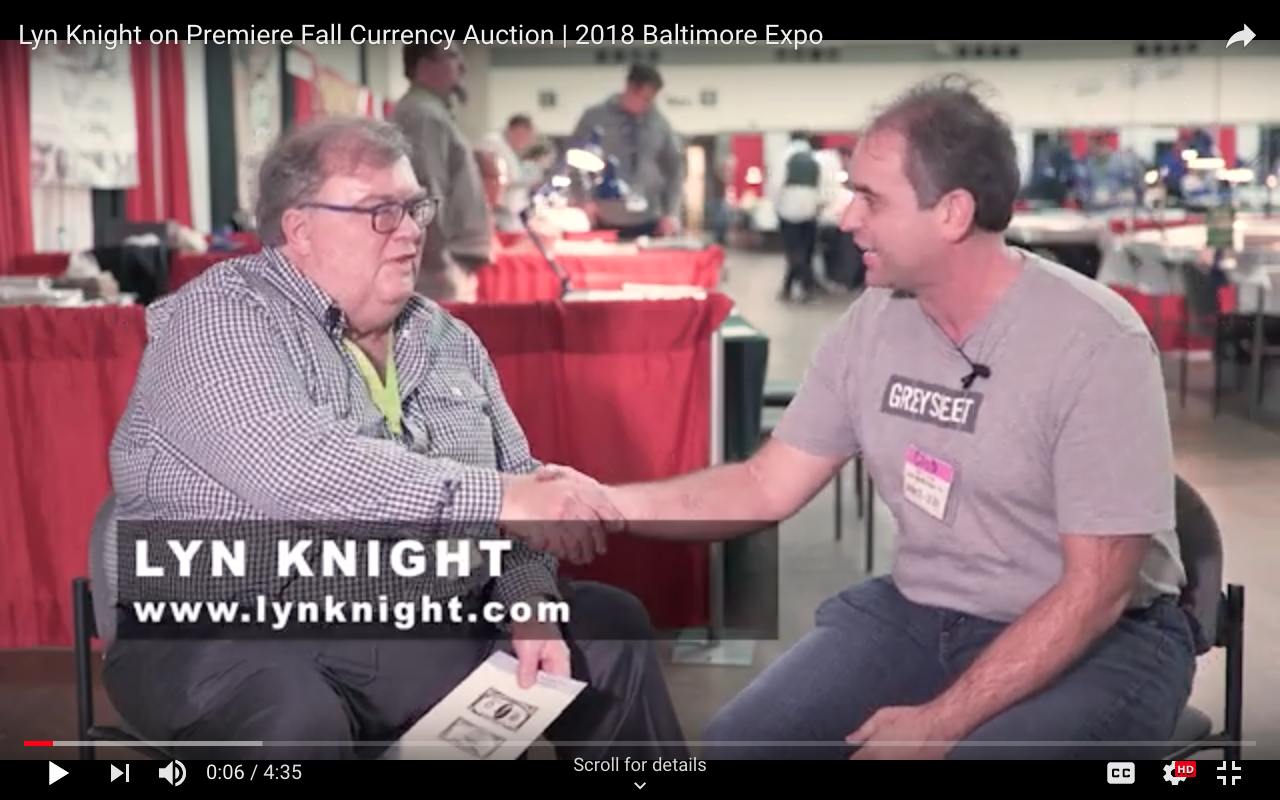 Lyn Knight of Lyn Knight Auctions is one of the most well-respected paper currency experts in the industry, having handled some of the rarest and most valuable notes around. His currency auctions cover a wide variety of issues and appeal to the wide spectrum of paper currency collectors.

When we caught up with him at the winter 2018 Baltimore Whitman Expo in late October, he was getting ready for a big currency auction. But he was kind enough to take a few moments with us as he talked about some of his favorite notes and how he got his start in the hobby many years ago.
As we recently learned in that interview with Knight, the paper currency dealer with more than five solid decades of experience hasn't always dealt in greenbacks. In fact, he got his start in numismatics at the age of 13 in a way most of us who know Knight as a paper currency guy probably wouldn't have expected. Let's just say it didn't involve rare paper currency, but rather the items you might buy to store it in.
"We set up at our first coin show, I borrowed $70 from my mother, me and a friend of mine — at the end of the show he says, "meh, I don't want to do this.' Now he's a lawyer in my hometown," chuckles Knight. "But I'm still doing it. And every once in a while you go back home to see people you haven't seen in a long time in the business, or out of the business, and it's nice when you can reflect in a positive manner after 55 years."
While he's been a dealer since the days of silver certificates, Knight tells us he doesn't plan on going anywhere. "If you know a good cataloger who wants a job in Kansas, give me a call."
Joshua McMorrow-Hernandez
Spot Prices
Gold:
1564.63 3.20
Silver:
$17.43 0.00
Platinum:
$990.71 3.20