Platinum:

$1,025.00
$7.00
Palladium:

$1,430.50
$7.50
Bitcoin:

$27,839.71
$48.77
Ethereum:

$1,902.16
$2.26
1933 Double Eagles, Part 1: Analysis of The Auctions
An examination of the recent sale of the 1933 Saint Gaudens at Sotheby's.
On Tuesday, June 8, at the Sotheby's building on York Ave. between 71st and 72nd streets in Manhattan, three lots consigned by shoe designer Stuart Weitzman were auctioned, stamps and one coin. The price realized, $18,872,250, for the Fenton-Weitzman 1933 double eagle (U.S. $20 gold coin) is, by far, an auction record for any coin or other numismatic item.

I am not now referring to the Fenton-Weitzman 1933 double eagle as the Farouk Collection 1933 double eagle. While this coin may have earlier been in the collection of King Farouk, I am not convinced that it was so. In part 2, I will analyze evidence regarding the pedigree of this coin.
An overriding point is that the Fenton-Weitzman coin is the only 1933 double eagle that officials of the U.S. Treasury Department have agreed not to ever attempt to seize. Stephen Fenton purchased this coin in 1995. Before this double eagle was first auctioned in July 2002, it was agreed that Fenton and the U.S. Treasury department would split the proceeds of a public sale after auction fees were deducted.
Before discussing the history of this and other 1933 double eagles, it makes sense to focus on the auction on June 8, as this is a landmark event in the history of coin collecting. This $18,872,250 result eclipses the record set on January 24, 2013 in New York. Stack's-Bowers then auctioned the Carter-Lustig-Knoxville-Contursi-Cardinal-Morelan 1794 silver dollar for $10,016,875. Before it was auctioned, I analyzed that 1794 dollar (http://tinyurl.com/Incredible1794) and explained why it was properly classified as a special striking rather than as a business strike. Afterwards, I reviewed that auction. Bruce Morelan has owned this 1794 dollar since 2013.
The third highest auction result for a numismatic item was the $9.36 million paid for the Garrett-Partrick, New York Style 1787 Brasher Doubloon (private gold pattern) in a Heritage auction on January 21, 2021. I interpreted the two Brasher Doubloons in the Partrick Collection and put forth a theory regarding their historical significance (https://tinyurl.com/BrasherDoubloons).
The fourth highest auction result was the $8.4 million reportedly paid on March 25, 2021, for the Eliasberg-Pogue 1822 half eagle (U.S. $5 gold coin) in a Stack's-Bowers auction in Las Vegas. For more than a century, just three have been known. Two of the three are currently in the Smithsonian Institution, so the Eliasberg-Pogue 1822 is the only one available to collectors.
The fifth highest auction result was for this same Fenton-Weitzman 1933 double eagle. On July 30, 2002, Sotheby's, in association with Stack's (NY), auctioned this coin for $7,590,020. Although Stuart Weitzman was the buyer, his bids were executed by an employee of Sotheby's, who was receiving instructions by phone. In the interim, this coin spent a great deal of time on display at the Federal Reserve Bank of New York and the New York Historical Society.
Until an announcement during the winter of 2021, coin collectors did not know that this 1933 double eagle would be auctioned again. The identity of the buyer in 2002 was a closely guarded secret before this year. The name of the buyer on June 8, 2021, is now a secret.
This auction on June 8 was distinctive and traditional in the sense that there were many agents in the room who were not associated with the company conducting this auction. Moreover, for this 1933 double eagle, bidding over the Internet was not an important factor. Indeed, the Internet did not seem to make a difference at all.
Every single coin dealer present in the room, who I recognized, was an executive of a coin auction company. Greg Roberts, the CEO of Stack's-Bowers, and Brian Kendrella, president of Stack's-Bowers, jointly represented a single collector. Gregory Rohan, president of Heritage, and Todd Imhof, executive vice president of Heritage, were representing different prospective buyers and competing against each other.
Veteran dealer, author and auction firm CEO Don Kagin was there with his charming wife. Although I did not witness Kagin bid, Don revealed to me before the auction that he was there to represent a collector.
Benjamin Doller was the auctioneer. He is an executive vice president at Sotheby's and chairman of Sotheby's operations in the Americas.
At exactly 10:00 AM, Doller began talking. According to the clock in my laptop computer, this auction lasted eleven minutes.
While an auction is in progress, the auctioneer refers to and recognizes "hammer" bids. Usually, no one actually pays the hammer price for a coin in a major auction.
A hammer price serves as a basis for figuring each respective final price. The term hammer stems from the tradition of an auctioneer literally banging a gavel on a lectern or table to indicate that a lot is sold as the highest hammer bid is recognized as the winning bid.
On top of hammer prices, buyer's fees or premiums are added. Unlike coin auction firms, Sotheby's has a 1% "overhead" fee that is added to all successful hammer bids. For this auction, the buyer's fee was 25% of the first $400,000 bid on any one lot, 20% of the next $3,600,000, and 13.9% of any amount above $4 million, plus the just mentioned 1% overhead fee. For example the hammer bid of $9 million was a commitment to pay $10,605,000 (= $9,000,000 + $100,000 + $720,000 + $695,000 + $90,000). Of course, the bidding continued beyond $9 million hammer.
For this 1933 double eagle, the first bid I heard recognized was $7 million (about $8.3 million with fees). Todd Imhof waved himself in at $8 million (about $9.46 million with fees). From my vantage point in the rear, I could not see who bid $9 million. Imhof responded with a bid of $10 million (which equals $11.75m). Rohan bid $11m ($12.9m). Imhof returned with a bid of $12 million (about $14m). Rohan bid again.
Julian Dawes bid $14 million. He is an employee of Sotheby's and was acting as an agent. Dawes was talking on a phone.
Greg Roberts bid $14.5 million (about $16.9 million) while Brian Kendrella was apparently talking to their client on the phone. Roberts told me this was not the same collector who bought the Eliasberg-Pogue 1822 half eagle in March.
Dawes responded with a bid of $15 million. Roberts & Kendrella returned with a bid of $16.5 million ($19,222,500). Dawes then put forth a cut bid of $16,750,000, which was accepted by the auctioneer.
I initially calculated the final price as $19,509,750. I believe that number was briefly listed as the final price on the Sotheby's web site, though the listed price realized was soon changed to $18,872,250. If the underbid had been successful, a client of Stack's-Bowers would have paid $19,222,500, more than the final selling price.
To understand the bidding action in this auction, there is a need to have some understanding of the concept of an 'irrevocable bidder,' as it is employed by Sotheby's. The buyer was the irrevocable bidder in this auction. Please see my sidebar on The Meaning of An Irrevocable Bidder (page 13).
The pre-auction deal agreed to by the irrevocable bidder is beside the point that the depth of the bidding in this auction is especially important in the context of coin markets. At least four people were each willing to pay more than $14 million for this coin.
The bidding this time was much different from the bidding for the same coin in the same building on July 30, 2002. Two prospective buyers, through agents, then drove the price from around $5.5 million to $7.59 million. Both of them were far outside the mainstream of the coin community in the U.S. Indeed, as far as I have been able to discern, not one of the four leading prospective buyers for this coin in 2002 was a true collector connected to the coin community, with a passion for classic U.S. coins overall.
There is a good chance that some or all of the collectors represented by Heritage, Stack's-Bowers and Kagin, on June 8, 2021, are enthusiastic about classic U.S. coins and have a considerable understanding of them. There was a great deal of energy and suspense in the room when the Fenton-Weitzman 1933 double eagle came on the block on June 8, 2021. Although the price realized did not startle me, this auction event was much more exciting than I expected it to be.
Brian Kendrella remarked "that Sotheby's did a very nice job in their presentation of the effectively unique 1933 double eagle. Greg Roberts and I were excited to participate in the bidding on behalf of an important client. Unfortunately, we ended up just short as the underbidder. Nonetheless, the new record setting price realized and global exposure from the sale are great for the numismatic market and will draw attention to the excitement and potential of rare coins," Kendrella stated.
PREVAILING MARKET VALUES
Relevant auction records, especially for American gold pieces, have been set so far in 2021. Moreover, rare British gold coins have increased in value to a much greater extent than have rare U.S. gold coins during the last twelve to fifteen months. Many of these have dramatically increased in value.
In the framework of prevailing market values then and now, the $7,590,020 result on July 30, 2002, was much higher than the $18,872,250 result on June 8, 2021. Within the coin community, a moderate price for the Fenton 1933 double eagle on July 30, 2002, would have been around $4.5 million, and $5.75 million would have been a strong price.
Prices for most rare U.S. coins greatly increased from 2003 to the middle of 2008, especially from 2004 to 2007. Indeed, many rarities doubled or even tripled in value during that period.
After falling during the latter part of 2008 and during the early part of 2009, market levels for rare U.S. coins, on average, increased from 2010 to the middle of 2015, and then trended downward from 2015 to 2019. Overall market changes in 2020 and 2021 are especially hard to gauge. Some rarities have markedly risen in value while prices for some others have drifted downward. An immediate point is that rare U.S. gold coins are worth far more now than they were in 2002.
Certified MS64 to MS66 representatives of the rarest business strike Saint-Gaudens double eagles are now worth, on average, around 2.75 times their respective values in July 2002, in my estimation. Some have increased just twice as much, while 1927-D Saints are now worth 3.5 to 5.0 times more (250% to 400%). After consulting relevant dealers, analyzing data, and reflecting upon recent market trends for rare gold coins, I conclude that 3.0 is a fairly accurate multiplier for this 1933 double eagle; its wholesale value has tripled since July 30, 2002. Of course, the prices realized in 2002 and in 2021 were each far above wholesale!
On June 8, 2021, a moderate (wholesale/retail border) price would have been $13.5 million. A strong (medium-retail) price would have been around $17.25 million. The $18,872,250 result was strong to very strong, a much better value in 2021 than the $7.59 million result was in 2002.
Why is the Fenton-Weitzman 1933 double eagle worth so much more than any 1804 dollar, the Garrett-Partrick Brasher Doubloon, or the Eliasberg-Pogue 1822 half eagle? In the general media so far in the 21st century, 1933 double eagles have received far more publicity than any other rare U.S. coins, and are accompanied by bizarre stories.
Saint-Gaudens double eagles in general have a very broad appeal, especially among people who collect a variety of things, not just coins. More collectors have held a Saint-Gaudens double eagle than have held a Flowing Hair silver dollar (1794–95), a Capped Head half eagle (1813–34) or a Brasher Doubloon (1787). Before the pandemic, it was not unusual for dozens or hundreds of Saints to trade at a medium sized coin show.
While it is logical for collectors building sets of Saints by date to strongly desire a 1933, I conclude that a majority of the serious bidders in 2002 and in 2021 were focused upon this specific coin, and not aiming to build or add to a set of Saints. The Fenton-Weitzman 1933 double eagle as an individual coin has a very unusual story. So far in the 21st century, it has received far more attention than any other coin in the world.
Next month, I examine the evidence that the Fenton-Weitzman 1933 is the same as the Farouk Collection 1933. Later, I shed light upon the pedigree of another 1933 double eagle, which was owned by famous collectors over the last fifty years.
Copyright ©2021 Greg Reynolds
Insightful10@gmail.com
Images courtesy of Sotheby's Auction.
Publisher's note: the editorial opinions expressed here are those of the author. The author does not purport to reflect the opinions or views of CDN Publishing, LLC, or its employes.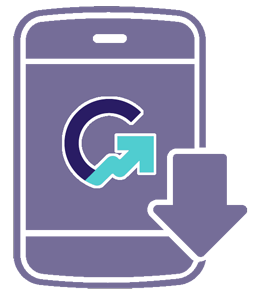 Download the Greysheet app for access to pricing, news, events and your subscriptions.
Visit these great CDN Sponsors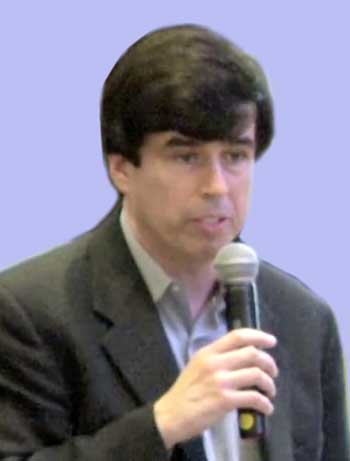 More than 750 of Greg Reynolds' articles about coins and related items have appeared in ten different publications. Reynolds has closely examined a tremendous number of rare, or conditionally rare, vintage U.S., British and Latin American coins. Furthermore, he has attended dozens of major coin auctions, including those of Eliasberg, Pittman, Newman, Gardner and Pogue Family. From the NLG, Reynolds has shared or won outright the annual award for 'Best All-Around Portfolio' a record seven times. Greg is available for private consultations and analyses, especially regarding rarities and auctions.
---