Palladium:

$1,441.00
$6.00
Bitcoin:

$28,205.01
$787.62
Ethereum:

$1,817.02
$72.71
A Focus on Some of the More Unusual Coins in the Bass Collection
With one of the most news-worthy collections coming to auction this week, Greg Reynolds focuses on a few of the more unusual items in this amazing collection.
On Thursday, September 29, in Long Beach, California, Heritage will auction the first part of the Harry Bass Core Coin Collection (HBCC). Background information regarding Harry Bass and his collection will be provided in a future installment of this series, including references to past auctions of parts of the Bass Collection. At the moment, the upcoming Bass I sale by Heritage is "in the news."

The focus here is on a few very unusual coins. There are one hundred and six lots, though, in the Bass I sale, seventy-two of which are U.S. gold coins. Representatives of all U.S. gold denominations are included, from One Dollar Gold pieces to double eagles ($20 gold coins). Additionally, twenty-four U.S. patterns of various denominations and alloys will be offered.

The most famous coin in the Bass I sale is a Proof 1804 eagle (U.S. $10 gold coin). Business strike 1804 eagles were struck during the year 1804. Proof 1804 eagles were minted much later than 1804, and backdated. The reasons for the backdating are unknown, though it may be true that U.S. Mint personnel misinterpreted the laws in effect in 1834. U.S. Mint officials may have incorrectly figured that there was a legal or bookkeeping reason to date 1834 eagles and silver dollars '1804' as that was the last year that mintages were formally recorded of either eagles or silver dollars.
An alternate explanation is that eagle and/or silver dollar dies had already been partly prepared for other reasons, a few years before the order was given to produce 1834 Proof sets. Those could have already been backdated for testing or experimental purposes. The backdating of 1804 silver dollars is discussed in a past article of mine in The CDN Monthly Greysheet (https://tinyurl.com/BustDollarsPart4).
Only three Proof 1804 eagles are known. Decades ago, there were widely repeated rumors of a fourth existing. It is extremely unlikely that more than four survive.
Proof 1804 eagles are associated with Class I ("Original") 1804 silver dollars as both were minted during 1834 and/or 1835 for the purpose of being included in '1834' Proof sets that were intended to be given to selected Asian monarchs by the U.S. State Department to further goodwill and trade. It is probable that all known Proof 1804 eagles were or were intended to be in such 1834 Proof sets, which were produced under direct orders from President Andrew Jackson.
It is certain that at least one of the three known Proof 1804 Eagles was in such a set, as the 1834 Proof set gifted to the King of Siam in 1835 is mostly intact in the present. The King of Siam set, including its original Proof 1804 eagle, is currently in The Tyrant Collection. This set was on display at the ANA Convention near Chicago during August 2021.
The finest known Proof 1804 eagle was owned by Bob Simpson and was auctioned by Heritage for $5.28 million in January 2021 (https://tinyurl.com/SimpsonGold). All three currently accounted for Proof 1804 eagles are certified by PCGS and information about them is easy to find on the PCGS website. I do not feel comfortable citing all of the numerical grades assigned by PCGS to these. I suggest that a collector who is interested in buying a Proof gold coin from the 1830s consult an expert.
Regarding the three that are certified, it is clear that the Bass Collection, Proof 1804 eagle ranks third. It is very entertaining. The mirrored fields are full and strong. The texture of the mirrors is of a Proof nature, unlike mirrored fields on prooflike business strikes of the 19th century. Indeed, it is certain that this coin is not a business strike. Furthermore, the mirrored fields are flashy and really cool. This Proof 1804 ten is lively. Also, the shield, wings and arrows plus most obverse stars contribute to some degree of a cameo contrast. The Bass 1804 has substantial eye appeal.
Unlike some coins from the 1830s that are purported to be Proofs or may have been intended at the time to be Proofs, the Bass Collection, Proof 1804 eagle is a true Proof. In addition to true Proof mirrors, the physical structures of the dentils on both sides, the numerals on the obverse and some other design elements all incorporate evidence of this coin's Proof status.
On Proofs, design elements tend to appear distinct from fields rather than appear to slope into fields or to have popped up. Additionally, the forms of dentils and the relations between dentils and fields plus the relations between dentils and rims tend to be different on Proofs than on relevant business strikes. Not all differences between Proofs and business strikes can be covered here.

Proofs from the 1830s are rare, gold coins especially so. The earliest Proof U.S. gold coins that I have ever seen are dated 1821. Although I have inspected multiple Proof 1821 quarter eagles ($2.5 gold coins), this is the first time that I saw a Proof 1821 half eagle ($5), an exciting event for me. I have never seen the 1821 half eagle in the Smithsonian that a few researchers have identified as a Proof.
The Bass Collection, Proof 1821 half eagle merits a discussion of its own. Both sides exhibit strong mirrored surfaces. Not all true Proofs, however, feature the same kinds of mirrored fields. There is more than one kind of a 'Proof mirror.' It is impossible to explain all the pertinent physical characteristics. Moreover, on this 1821, the stars, date and most obverse dentils all provide the visual effect of resting on the fields rather than having sprouted from them. In relation to the fields, the stars are very much squared, the date almost so.
On this 1821 half eagle, the arrows, letters and denomination ("5 D.") on the reverse are all mostly squared in the sense that imaginary vertical lines at the sides of these devices would almost form right angles, and thus be nearly perpendicular to the fields. Relatively squared design elements appear to rest on fields almost as if they are separate entities, but of course were created as dies made contact with a hot prepared blank (planchet). On both business strikes and Proofs, devices are created as metal is forced from the planchet into the recesses of the dies, yet the physical characteristics of the same devices are often different on Proofs. I wish that there was an easy way to clearly explain the differences.
No U.S. coin dated before 1838 comes close to being a perfect Proof in the sense of totally fulfilling all Proof criteria. The Bass 1821 half eagle, however, clearly fulfills sufficient Proof criteria.
On this Bass 1821 half eagle, the head of Liberty is very well detailed and there is much of a cameo contrast. The central design elements have toned russet over the years, though it can be discerned that they were white the moment that this coin was struck. The cameo contrast is even deeper on the reverse. The reverse by itself is of higher quality than the obverse and is really stunning. I like the bright russet-white devices and greenish fields. It is particularly important to me that this Proof 1821 half eagle scores highly in the category of originality.
This Bass Collection 1821 half eagle is PCGS certified Proof-65 Cameo and CAC approved. It will bring a fortune on September 29.

While a 1907 Wire Edge eagle (U.S. $10 gold coin) is not nearly as rare as a pre-1840 Proof gold coin, it is unusual. The one in the Bass I sale is unusual in an additional way. It was not acquired by Harry Bass himself. In the four Bass Collection auctions by Bowers & Merena (New Hampshire) during 1999 and 2000, there was not one 1907 Wire Edge ten that I remember, though there were representatives of other varieties of gold coins from the year 1907, including High Relief Wire Edge 1907 $20 coins.
According to the Harry Bass Foundation website, this 1907 Wire Edge eagle was purchased by the foundation in 2000, long after Bass died. Apparently, F. David Calhoun, executive director and trustee of the foundation, handled the purchase of this coin, which was needed for the gold type set in the Bass Collection.
This Bass Collection, 1907 Wire Edge ten was never dipped and never harmfully cleaned. It exhibits original color and just a few faint hairlines. There are some disturbances in the obverse fields, as are typically found on Indian Head eagles. There is no doubt about this coin meriting a 66 grade. The reverse is of higher quality than the obverse and is very much technically impressive. As putty or other additives have been applied to many surviving 1907 Wire Edge tens and others have been chemically cleaned, the originality of this specific coin is much more important than many collectors realize.
The posthumous Bass pedigree and originality of this Wire Edge eagle are not the only unusual aspects. The whole 1907 Wire Edge eagle issue is unusual. David Akers regarded them as a "hybrid" of Proofs and business strikes. As more than one researcher has found evidence that 1907 Wire Edge eagles met the legal requirements to be coins, these tend to be classified as regular issues, though they are different in terms of their physical characteristics and their very limited mintage, which was extremely small for a coin introduced during the 20th century.

An especially unusual and ultra-rare coin in the Bass I sale is the 1832 Twelve Stars half eagle. Four to six survive. There was a time when this was one of the most famous of all U.S. coin varieties.
During the 19th century, many U.S. coin designs featured thirteen stars. Thirteen British colonies joined to form the United States and declared independence from Great Britain in 1776: New Hampshire, Massachusetts, Connecticut, Rhode Island, New York, New Jersey, Pennsylvania, Delaware, Maryland, Virginia, North Carolina, South Carolina and Georgia.
While most 1832 half eagles feature thirteen stars, one obverse die was used that had just twelve stars. This distinction is readily apparent. A magnifying glass is not needed to notice that there are just twelve stars. Moreover, the numeral '2' in 1832 on the 1832 Thirteen Stars half eagle has a flat base, while the numeral '2' on the 1832 Twelve Stars half eagle has a curled base. This is certainly a factor that contributes to the viewpoint that these are two dates of the same year, mint, denomination and design type.
In the culture of coin collecting in the U.S., it is implied that there are major varieties in some series that are required for a set by date, some of which have the status of a second date of a respective year. Among experts and influencers, there are conflicting opinions as to which additional varieties should be classified as if they are additional dates of a given year.
Long ago and for a long time, collectors tended to figure that two 1832s were required for a set of Capped Head half eagles by date. Since the Joseph Lilly Collection was donated to the Smithsonian in 1968, it has become more difficult to collect any series of pre-1840 gold coins by date. Dell Loy Hansen, however, clearly paid far more for the Parmelee-Reed-Pogue 1832 Twelve Stars half eagle than an 1832 Thirteen Stars half eagle of similar quality was worth at the time that Hansen purchased the Parmelee-Reed-Pogue coin. It might be true that Hansen paid an amount that is greater than the $822,500 auction result for that coin in a Pogue Collection sale by Stack's Bowers with Sotheby's in 2016.
That PCGS graded MS63, Parmelee-Pogue coin is of dramatically higher quality than the Eliasberg-Bass 1832 Twelve Stars half eagle, which is PCGS graded AU53. Neither has a CAC sticker, and many Capped Head half eagles have serious imperfections. Nevertheless, the Eliasberg-Bass 1832 Twelve Stars half eagle is more attractive than I expected it to be. It would fit into an admirable set of Capped Head half eagles.

In recent decades, varieties of 1810 Bust Left half eagles have received far more attention than 1832 Twelve Stars Capped Head half eagles. There is no doubt that the 1810 Large Date five and the 1810 Small Date five are classified as two distinct dates of the same year and design type. The controversial aspect is the importance of the Large 5 or "Tall 5" and Small 5 reverse varieties. An explicit denomination, which is on the reverse, includes a numeral 5 because the face value of a half eagle is five dollars.
The Heritage cataloguer lists four known 1810 Large Date, Small 5 half eagles. I feel fortunate to have had the opportunities to closely examine all four. Before he died, Bass owned two of the four. It is a realistic possibility that a fifth exists. The last new discovery was a surgically repaired coin that Stack's Bowers auctioned in June 2017.
Although the presently discussed HBCC coin is highest certified by far the finest of the four known 1810 Large Date, Small 5 half eagles, the Pogue coin is the only one of the four that I found to be gradable; I am referring to my own opinions not those of graders at PCGS or elsewhere. Nonetheless, because the HBCC coin has so much more detail than any of the other three, it is certainly the most valuable 1810 Large Date, Small 5 half eagle by far, and is regarded by some as the finest known.
The 1810 Large Date, Large 5 is not rare. Do many prospective buyers regard the 1810 Large Date, Small 5 half eagle as a major variety that is collected as if it was a date distinct from an 1810 Large Date, Large 5? How many collectors are seriously interested in acquiring both an 1810 Large Date, Large 5 and an 1810 Large Date, Small 5? Both of these are often listed in price guides along with the dates in the series.
For Capped Bust half dimes from 1835 to 1837, there are Large 5 and Small 5 denominational varieties, too. These half dime varieties are often listed along with dates in price guides, as if each has the status of a distinct date. Indeed, a few half dime enthusiasts who I know or knew have collected these denominational varieties as if they were distinct dates that were needed for a complete set by date.
Although it is clear that many people are currently interested in die varieties of pre-1840 silver and copper coins, how much interest is there in varieties of pre-1840 gold coins? In the upcoming auctions of the Harry Bass Core Collection, it will be interesting to note the premiums realized by extremely rare die varieties, especially those that are listed in widely read, popular guides along with dates rather than explicitly as die varieties.
Copyright ©2022 Greg Reynolds
Images are copyrighted by Heritage Auctions ( www.ha.com).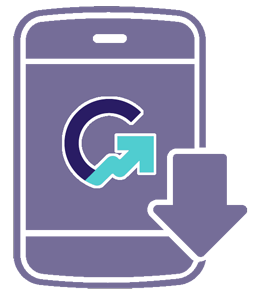 Download the Greysheet app for access to pricing, news, events and your subscriptions.
Subscribe Now.
Subscribe to Monthly Greysheet for the industry's most respected pricing and to read more articles just like this.
Visit these great CDN Sponsors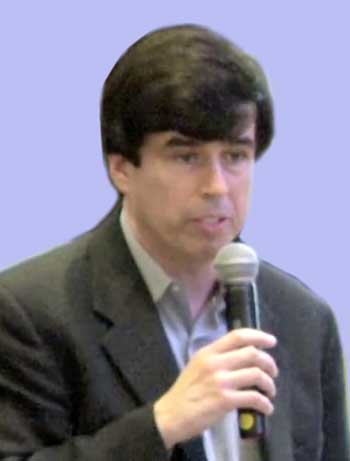 More than 750 of Greg Reynolds' articles about coins and related items have appeared in ten different publications. Reynolds has closely examined a tremendous number of rare, or conditionally rare, vintage U.S., British and Latin American coins. Furthermore, he has attended dozens of major coin auctions, including those of Eliasberg, Pittman, Newman, Gardner and Pogue Family. From the NLG, Reynolds has shared or won outright the annual award for 'Best All-Around Portfolio' a record seven times. Greg is available for private consultations and analyses, especially regarding rarities and auctions.
---