Palladium:

$2,080.00
$10.00
Bitcoin:

$22,747.65
$601.00
Ethereum:

$1,814.68
$53.03
Liz Coggan Is Stepping Out In Numismatics — And Stepping Into Her Own Firm
Coggan is ready to crossover to a new arena, and that's as founder of her own firm, Elizabeth Coggan Numismatics, LLC – otherwise known as Liz Coggan Rare Coins. With her widely recognized name and extensive knowledge, Coggan is enjoying success in her new venture.
There are few names as well known nationally in the rare coin business than Bowers & Merena, and for coin collectors in Boston, J J Teaparty is one of the most popular places to go. And, over some 35 years, one of the women who helped make both companies become what they are today is Liz Coggan. When she began her career fresh out of high school back in 1983, Coggan began working alongside Q. David Bowers. She learned the ropes at Bowers & Merena before climbing the ladder at the auction firm and later joining forces with the team at JJ Teaparty in "Bean Town," where she dedicated 25 years.

Now, Coggan is ready to crossover to a new arena, and that's as founder of her own firm, Elizabeth Coggan Numismatics, LLC – otherwise known as Liz Coggan Rare Coins. With her widely recognized name and extensive knowledge, Coggan is enjoying success in her new venture. And she was kind enough to set aside a few minutes to share with us some insight on how she went from numismatic newbie to becoming the boss of her own coin business.
"I first became numismatics in 1983. I was not a collector at the time. I didn't know anything about coins, except that my brother got some from our uncle, and one was a $5 gold piece.  I started to purchase coins later on in my career, and I tried to buy things that were not a conflict of interest (as I was the buyer for the company). So, I bought British condor tokens because you could purchase one in Gem Red condition dated 1794-1795 for $40 versus a US large cent of the same year and grade that would be hundreds of thousands of dollars. I also liked to collect obsolete paper money. No particular state but, rather, motifs that I liked, such as American Indians, pastoral scenes, and the like.
My professional career has consisted of just three companies. The first being Bowers & Merena Galleries where I was hired to be Q. David Bowers' executive secretary. In that role I also did the advertising for the company and assisted him when he would do final grading for the auction lots. I knew absolutely nothing about coins, but Dave was very patient and answered all of my questions and encouraged me to keep learning about numismatics.  I remember one time Dave asked me to file the coins back in 'Red Book order.' To which I replied, "what is Red Book order?" He then explained it to me and handed me the book so I could familiarize myself with it. I remember asking him, 'Why do we file the 7 TF Morgan dollars after the 8 TF? Shouldn't we do it the opposite, in numeric order?' He stopped what he was doing and explained the minting process of the Morgan dollars in question, in particular, the 7, 7/8 and 8 TF issues, and told me how each of the different issues was made and why there were different varieties of the same year.  This education was PRICELESS. I was 18 years old at the time, and there were not a lot of women in the coin business in 1983 in any capacity. So, having an opportunity to learn about coins for someone of my age and gender was really quite unique, and I happened to be working for one of the most preeminent numismatists and prolific authors of numismatic literature of all time!  
It was fabulous working at Bowers and Merena in those early days. The company had just moved from LA to NH in late 1982, so I was able to get in on the ground floor as it were. Meaning, not only did I work as Dave's secretary, but I was also afforded the opportunity to work in various departments within the company and was able to learn the ins and outs of a mail-order retail coin company as well as a major auction house. I worked in the graphic arts department typesetting catalogue descriptions. I later moved on to cataloguing myself and was given the task of writing descriptions for the Barber dime portion of the Norweb Collection. I remember Dave giving me the coins and reference books and catalogs to review. He then told me to write 'what you see' and include some history and don't worry, because "I will edit your work when you are finished." What a neat experience! I was also his secretary when he was president of the ANA. That was an interesting two years, from 1983-1985 – lots of politics and big personalities clashing on the board in those days. But I digress, I also worked in the auction department – attending the auctions and helping to register bidders, work the bid book, and reconcile a sale when it was finished. I was later to leave my secretarial role to work in the retail mail-order department, and it was in that capacity that I was given the role of Want List Manager, where I contacted customers as we obtained pieces that matched what they were looking for. I took over the program at 25 customers and when I left the company seven and a half years later there were over 1,400 customers in the program.  
Now, I am very happy to be the owner of my own business. I have worked for two other companies for 35 years – Bowers & Merena for seven and a half years and J J Teaparty, Inc., for 25. I have a lot of contacts both with dealers and collectors, and I believe my reputation for integrity, knowledge, trust, and fairness in my dealings is well known throughout the industry. All of these are essential elements to doing anything well. Armed with those key pieces, and a desire to have more time for faith (ministry), family, and friends, I decided to strike out on my own.  
Ultimately, you have to enjoy what you are doing, otherwise it is just a job – life is too short to do something you don't like. Make sure your checks clear the first time! You only get one name and reputation in your life – preserve them both, because it does matter. Treasure your business contacts and customers and treat them well. Take the time to cultivate relationships. A lot of numismatics is about the people, not just the product. Learn about coins. Don't just learn how to read a Greysheet, but actually take time to learn about the coins you are handling – their history, artistic merits, values throughout the decades, and nuances about particular series- (IE striking characteristics, luster, eye appeal, etc.) You will have a lot more FUN with your job if you know about the coins you are handling. And take the time to mentor someone or answer questions, like Dave Bowers did for me. You never know, that person might own their own rare coin business some day!"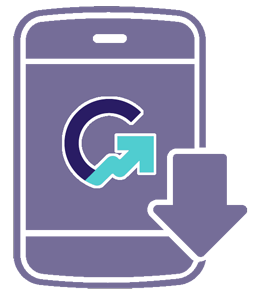 Download the Greysheet app for access to pricing, news, events and your subscriptions.
Visit these great CDN Sponsors
---