Bitcoin:

$27,182.29
$24.89
Ethereum:

$1,903.28
$3.23
A Word About Delayed Shipping from the Post Office
The USPS is experiencing unprecedented delays in shipping times. Some magazines shipped a month ago still haven't been delivered.
// The following message was sent to Greysheet subscribers via email. //
Dear Greysheet Subscriber,
As many of you know the USPS has experienced severe budget challenges in the past year and there has been a profound effect on the delivery times of our magazine. We are truly sorry for this inconvenience but the delays are out of our control.
We mail the Greysheet around the 15th day of every preceding month. This shipping date has always given ample time for magazines to be delivered to our readers. Around the middle of last year we noticed an increase in calls and emails from readers who weren't getting the magazine by the 1st of each month. Each month it's gotten a little worse. However the mailing of the January issue on December 15 still hasn't been received by many of you. This is the worst service we've ever seen at the post office and we believe it peaked due to the heavy volume of mail sent around that same time for Christmas deliveries.
Hopefully things will improve greatly now that the holidays are over.
If you don't receive your magazine in January, please just respond to this email and we will add a free month to your subscription.
If the timing of your magazine is critical to your business, there are several options to consider:
Upgrade to First Class Mail: we offer subscribers the option of upgrading to First Class for only $3 an issue ($36/year) which is below our cost.
Utilize web site and app tools: our web site is updated every hour and has the most-current pricing, in nearly real time! Pricing online will always be more accurate than print. Also, we are releasing a brand new app this week which is faster and better than ever. Your Greysheet subscription includes free access to this data.
Join CDN Exchange and supercharge your access: The ultimate coin dealer power tool is CDN Exchange. For just $150/month you get blazing fast access to all pricing, auction data, bidding, reporting and the access to the most influential market makers in the business. Mention this email and get a free month try it out! Click here to learn more about CDNX. Please respond directly to this email or call our office at 757-656-1055. Also, we ask for your polite consideration when dealing with our customer service team. 
Sincerely,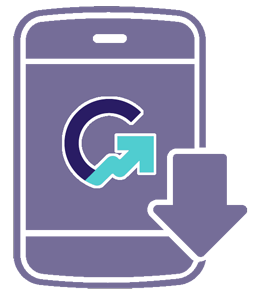 Download the Greysheet app for access to pricing, news, events and your subscriptions.
Subscribe Now.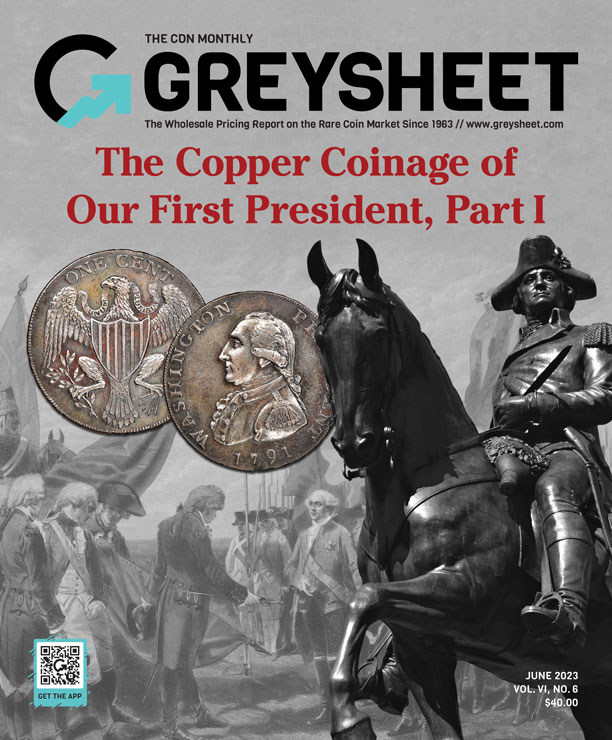 Subscribe to Monthly Greysheet for the industry's most respected pricing and to read more articles just like this.
Visit these great CDN Sponsors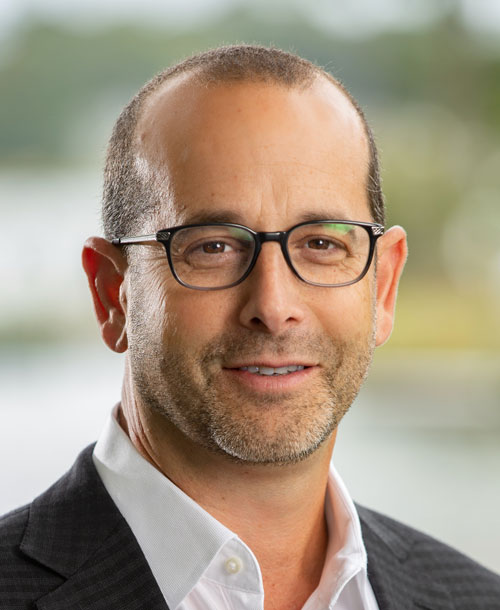 The President, CEO and managing partner at CDN Publishing, John Feigenbaum, has been a professional numismatist since 1979. Formerly president of David Lawrence Rare Coins, John has taken on Publishing and executive responsibilities for CDN Publishing. John has written for numerous trade publications and published "The Complete Guide to Washington Quarters" in 1991. In 2014, John received the PNG Abe Kosoff Founders Award for "his steadfast dedication to the entire numismatic community".
---