Platinum:

$1,024.00
$18.00
Palladium:

$1,407.00
$11.50
Bitcoin:

$26,732.38
$214.51
Ethereum:

$1,867.81
$8.78
Adding Key Date Coins to Your Collection: First or Last?
A different philosophy on purchasing key date coins.
When many people start collecting a series of coins, they are advised to purchase the key date coins first. At our last coin club meeting, I asked people who had collected a series of United States coins when they purchased the key dates. Unfortunately, the answers did not match what the experts told us to do.
Buy the Key Date Coins First
Many books have been written to guide us in assembling a collection of United States coins. Just about every coin dealer I know also has wisdom to impart upon collectors looking to build a series of United States coins. One of the tips a new collector gets when they embark upon a new coin series is to purchase the key date coins first.
The strategy of purchasing the key date coins first centers around the fact that key date coins will trend higher over time. It is true, however, that all coins will vary in value over time. However, key date coins usually trend upwards over time. Therefore, purchasing them early for your collection will save you money because you will have bought them at a lower price sooner rather than later.
Buy the Key Date Coins Last
The advice given to most collectors is to purchase the key date coins first to save money. However, most of the collectors that I talked to purchase them at the end when they have "gaping holes" in their albums or folders. As collectors, we are driven to completion. Therefore, many people hold off making the "Big Purchase" at the end of assembling their collection. This purchase brings closure to their collecting endeavor, and they can enjoy the satisfaction of completing the collection.
Buy the Key Date Coins with Knowledge
During my coin collecting journey, I decided to start a type collection of United States coins. Some of the coins were easy to purchase on my coin-collecting budget. As I bought particular type coins, I would realize that I liked a specific series and decided to assemble a complete date set.
Years ago, I decided to assemble an uncirculated date set of Peace dollars. As I started to purchase coins to fill my Dansco album, I realized that many of the Peace dollars on the bourse floor did not look right. So in 2014, I took a class from Bob Campbell at the ANA Summer Seminar on how to recognize cleaned coins. I brought my 1921 Peace dollar to a trusted dealer who informed me it was cleaned. Another lesson learned in the school of "Hard Knocks."
Working with this dealer, I refined my skills in detecting cleaned coins. Some of them were very deceptive, but if you have the right teachers, you can acquire the skills necessary to avoid these bad purchases. After purchasing about half the required coins, I started looking at the key date coins. By this time, I had the knowledge and skill to recognize a quality coin.
Therefore, I recommend purchasing some common date coins first. This will allow you to get to know the strike characteristics of the series, wear patterns, and how to recognize cleaned coins. With these skills, you will be able to make a knowledgeable purchase of key date coins. Additionally, you will still be able to purchase the remaining common date coins for your collection and wait to purchase quality key date coins at a fair and equitable price when you find.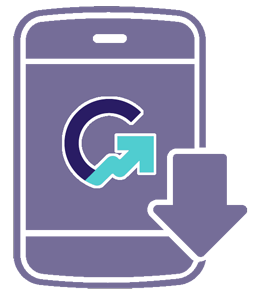 Download the Greysheet app for access to pricing, news, events and your subscriptions.
Subscribe Now.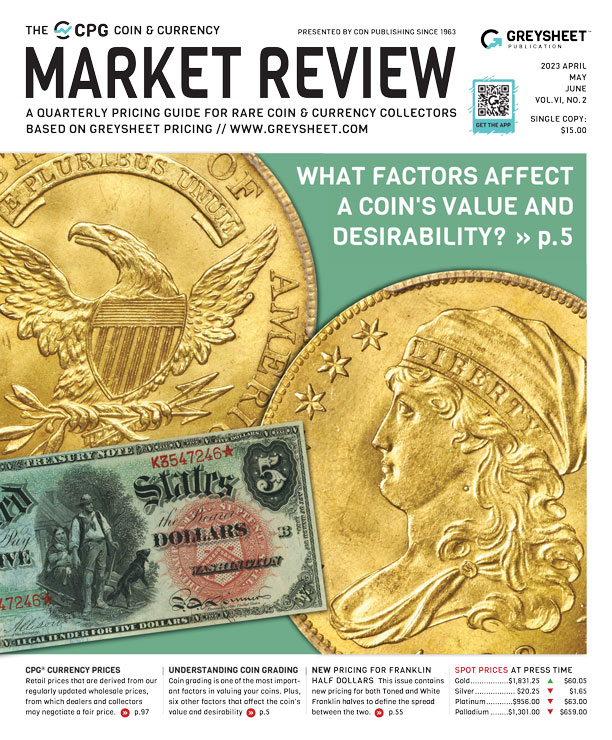 Subscribe to CPG© Coin & Currency Market Review for the industry's most respected pricing and to read more articles just like this.
Visit these great CDN Sponsors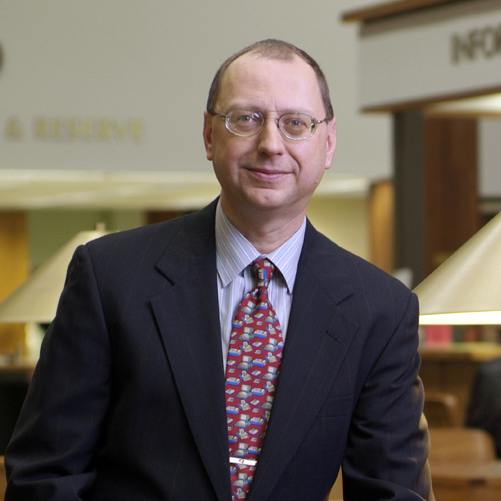 James Bucki is a coin collector, part-time coin dealer, and professional numismatic writer. James has been educated by some of the leading professionals in the coin collecting industry. He has received national recognition for outstanding coin collections and has won various awards for his coin exhibits at coin shows.
---