Platinum:

$1,036.00
$1.00
Palladium:

$1,430.00
$5.50
Bitcoin:

$25,750.81
$20.02
Ethereum:

$1,818.77
$4.69
Canadian Dollar:

$0.75
$0.01
Australian Dollar:

$0.67
$0.01
Are CAC Coins Inflation Proof?
Collectors and investors seeking a hedge against dropping spot-metal prices would do well to consider CAC-approved coinage.
The first thing that strikes me in presenting this issue of the CAC RCMR is the red arrow sign on the right-had side of this page showing the bloodbath gold and silver prices have taken in the since our last issue. Gold is down about 7% and silver a whopping 14% during this time. Seemingly tethered (inversely) to the strength of the US dollar and international inflation concerns, these commodities have taken a serious hit.
The bulk of value traded in the US rare coin market is linked to the intrinsic value of the spot metals these coins are made of. Every day the prices of generic gold pieces and silver coins (think circulated Walkers, Franklins, Morgans and so on) are heavily, or directly, influenced by spot prices. For this reason, many coins we assign values to have taken commensurate hits over the past three months as their metal basis has suffered.
The good news is that better date and high-grade coins are typically not affected by spot metal fluctuations. Even at a value of $50, a gem Washington quarter's is unaffected by fickle silver prices. Gold coins, however, are a different matter. The hoards of circulated and low-end unc gold coins from the late 19th Century through 1933 are over-represented by a minority of common dates which also represent the bulk of trading. Saint Gaudens $20 gold on the market are almost always dated 1908, 1922, 1923, 1924, 1927, and 1928. When gold takes a hit, so do these coins, especially in grades up to MS65. Buyers can buffer themselves by seeking better dates and/or grade-rarity examples of these common issues. This strategy will insulate you from daily changes, while also offering the potential to gain from future rises when the metals eventually take off again (and they will).
Taking this argument one step further, adding the CAC approval to your purchases will further protect your investment. Why? The answer remains the same as we've long documented in these pages. CAC-stickered coins represent a distinct subset of the PCGS and NGC-certified coins on the market that have met the company's additional fussy (for lack of a better word) criteria. As Greg Reynolds coherently illustrates in the Winter 2022 CAC RCMR feature article, top-graded CAC-approved Saints are todays "most valuable common coins." That's a powerful statement, and I can assure you that buyers of these coins could care less about gold spot prices.
Looking at the wider catalog of all US coinage, we are just now starting to see signs that the highly-charged market of the past few years is finally slowing down. We are seeing some coins slip in value, even some (gasp!) CAC coins. Not everything goes up forever, nor is that healthy. CAC coins, however, remain stronger than their non-CAC counterparts in retaining value. Especially during these inflationary times, I believe that buying CAC-approved coins is strong hedge against fluid financial markets that lay ahead.
What do you think? Drop me a line at john@greysheet.com with your feedback.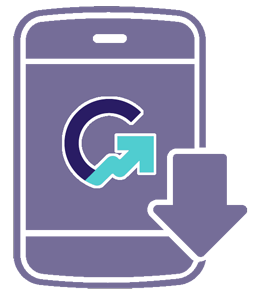 Download the Greysheet app for access to pricing, news, events and your subscriptions.
Subscribe Now.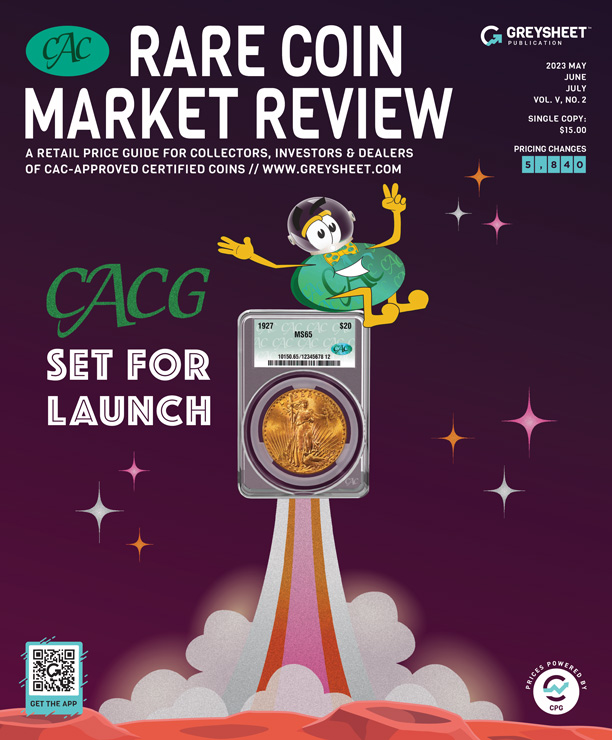 Subscribe to CAC Rare Coin Market Review for the industry's most respected pricing and to read more articles just like this.
Visit these great CDN Sponsors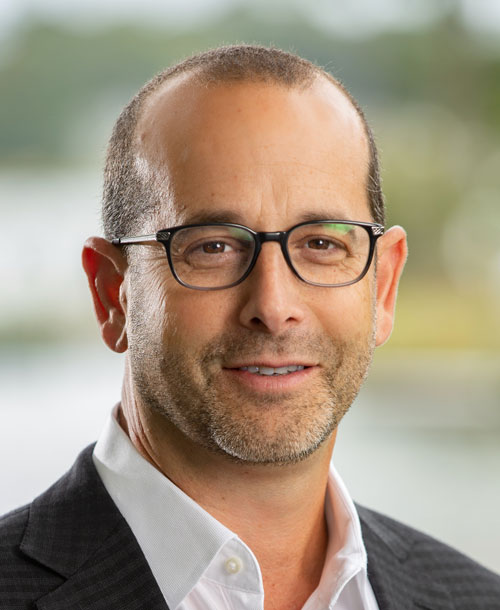 The President, CEO and managing partner at CDN Publishing, John Feigenbaum, has been a professional numismatist since 1979. Formerly president of David Lawrence Rare Coins, John has taken on Publishing and executive responsibilities for CDN Publishing. John has written for numerous trade publications and published "The Complete Guide to Washington Quarters" in 1991. In 2014, John received the PNG Abe Kosoff Founders Award for "his steadfast dedication to the entire numismatic community".