Bitcoin:

$24,415.59
$166.97
Ethereum:

$1,960.47
$28.32
BLUESHEET: AUCTION CALENDAR CLOSES WITH SOLID RESULTS
The Legend Rare Coin Auctions Regency XXIV sale held in Las Vegas was the last major United States rare coin auction to be held in 2017, and while no total was provided
The Legend Rare Coin Auctions Regency XXIV sale held in Las Vegas was the last major United States rare coin auction to be held in 2017, and while no total was provided by the auction house there were many solid results. The top lot honors went to a 1795 half dollar, certified PCGS MS62, ex. Newman Collection, which brought $141,000. Coming in second place was an 1873-CC With Arrows Liberty Seated quarter at $79,313. According to the Legend press release, one area of strength in the sale were registry quality, finest known examples of 20th century issues. These include an 1939 Walking Liberty Half dollar graded PCGS/CAC MS68+ for $17,625, a PCGS/CAC MS67 1923 Peace dollar at $11,163, a PCGS/CAC MS66+ 1914-D Saint-Gaudens for $45,825, and finally a 1908 proof Indian cent, certified PCGS PR67RD at $17,038. With all major auctions for 2017 in the books, it appears to us that the best-performing auction category overall was better-date early gold. Each time fresh coins came available, there were multiple buyers and fierce bidding competition.
One series that has seen interesting price activity recently is Walking Liberty half dollars. In our analysis, both for this Bluesheet and the Monthly Supplement, we found large spreads in prices realized at auction within the same grade. While this has always been the case to a certain extent, it has gotten more extreme recently, especially at the MS67 grade level. Usually, these variances in price can be attributed to CAC versus non-CAC, but this is not always the case for these coins recently, where even two non-CAC coins are often spread out. Perhaps the best example of this is the often weakly-struck 1941-D in MS67. There have been numerous examples of this coin to sell during 2017. At the top of the heap are three PCGS/CAC MS67+ coins, with one selling for $4,700 and the other two both at $4,230. In August, a PCGS/CAC (no plus) sold for $564 while in the same auction a PCGS non-CAC sold for $1,058. In mid-November we hit the bottom when a PCGS coin sold for $432. Then, just a few weeks ago we saw two examples sell, a non-CAC PCGS for $492 and a PCGS/CAC for $1,140. Meanwhile, a pair of NGC/CAC examples have sold this year for $1,351 and $881, respectively. Excluding the plus-graded coins, we find a spread of $919 for the same date in the same grade. We highlight this for a couple of reasons. That is, to share the challenge of pricing certain coins/grade levels, the grading inconsistencies that exist, and finally to emphasize that when buying coins at these grade levels, one should work with an expert or be confident in your own grading ability.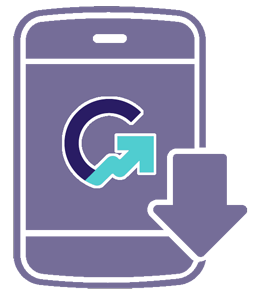 Download the Greysheet app for access to pricing, news, events and your subscriptions.
Subscribe Now.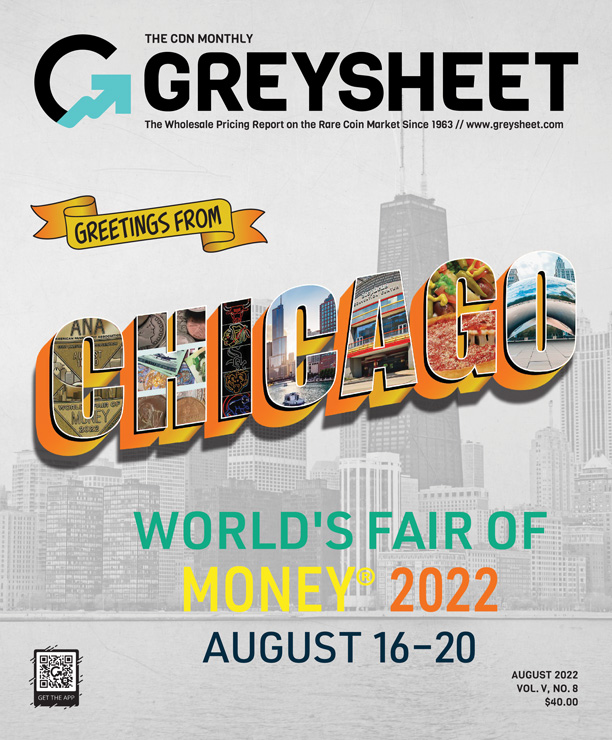 Subscribe to Monthly Greysheet for the industry's most respected pricing and to read more articles just like this.
Visit these great CDN Sponsors
---