Palladium:

$1,592.50
$41.50
Bitcoin:

$22,886.16
$12.09
Ethereum:

$1,635.15
$8.15
Canadian Dollar:

$0.74
$0.01
Bluesheet: CONVERSATIONS FROM ANAHEIM, PART 2
BY JOHN FEIGENBAUM, PUBLISHER This week we continue the conversation from the August 19 Bluesheet based on feedback we received from dealers at the ANA World's Fa
BY JOHN FEIGENBAUM, PUBLISHER
This week we continue the conversation from the August 19 Bluesheet based on feedback we received from dealers at the ANA World's Fair of Money in Anaheim. Generally the feedback we have gotten from dealers and collectors has been extremely positive with
most folks really happy that we have extensively reviewed pricing, updated the layouts and generally brought Bluesheet and Greysheet into the 21st Century.
SHOULD COLLECTORS BE ALLOWED TO SUBSCRIBE TO BLUESHEET & GREYSHEET?
The inclusion of "collectors" in the above paragraph is today's topic of discussion as some of subscribers feel that retail buyers (collectors, investors and the like) should not be permitted to subscribe to CDN publications. Fortunately, this comes from a minority of our readers but I still feel that the topic merits more discussion.
Patrick Ian Perez, CDN Editor, and I, bristle when we get into conversations of this nature for several reasons. For starters, the general idea of turning away subscribers would render our business model unsustainable. We have over 10,000 subscribers in total, and we simply do not know exactly how many of our readers are true "dealers." The term itself is misleading. What, exactly, defines a coin or currency dealer? If you mostly buy coins for your personal collection, but sell a few things a month on eBay, are you a dealer? I would argue in the affirmative, but the point is that the line is blurry. Hypothetically speaking, let's argue that 3,000-4,000 of our readers are dealers who regularly set up at shows, own a shop, or otherwise make a significant income buying and selling coins. Cutting off the rest would be a disaster for our income, and imperil the very information our readers rely on.
Second, we feel strongly that our dealer readers would lose. We have argued for months that pricing knowledge is critical to your success as a coin buyer. As a seller, of course you want to be informed about the value of your coins. We would also argue that it's a lot easier to sell your coins to a fully informed buyer than one that is not. Heritage Auctions, for example, is one of the few companies to license our wholesale pricing data for use on their web site. This is very interesting, but clearly an advantage for them as the presentation of multiple pricing authorities allows their bidders (who are both wholesale and retail) the maximum information when placing bids in auction. (Stacks Bowers has recently agreed to do the same – something we are very excited about.) When you are selling to a collector, it is entirely appropriate to share CDN values with him/her and explain that you wish to make a modest profit. This is much easier to achieve when your buyer is well informed.
Another argument we make is that our advertisers would lose if we did not offer collectors and investors our price guides. We feel very strongly that CDN reaches the most important group of buyers in the entire coin industry. No other publisher or web site reaches the serious core audience of coin and currency buyers like CDN. If you are a serious dealer, we invite you to join us.
RETAIL GUIDE IS COMING SOON
With all of these arguments, we have still come to the conclusion that we should publish suggested retail values based on our wholesale prices. Our initial plans do not include a printed publication. Rather, we plan to distribute our retail prices to other coin
sellers to allow them to publish prices on their web sites on a coin-by-coin basis.
We realize that there are numerous other price guides (some quite good) out there for collectors to choose from, but we have concluded that retail prices should correlate directly to wholesale pricing or changing prices can present a real problem for the buyer. For example, in some cases we price a coin at $1,000 wholesale bid but a retail guide for the same coin might be incorrectly stated at $950. This certainly puts the seller in a difficult position. We are equally concerned when we see a retail guide price the same coin at $1,500, which is a huge disadvantage for the buyer.
Would you like to publish our prices on your web site? Do you have feedback for us? Please share your thoughts with us at editor@greysheet.com.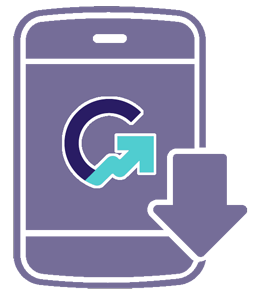 Download the Greysheet app for access to pricing, news, events and your subscriptions.
Subscribe Now.
Subscribe to Monthly Greysheet for the industry's most respected pricing and to read more articles just like this.
Visit these great CDN Sponsors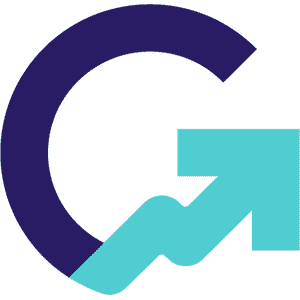 The trusted name in numismatic pricing since 1963, CDN Publishing is home to important industry reference and price guides, including the Greysheet, Greensheet, CPG Rare Coin Market Review, and the CAC Rare Coin Market Review, and the Banknote Book. Located in Virginia Beach, you can find out more at www.greysheet.com, or call 757-655-1056.
---