Palladium:

$2,168.00
$44.00
Bitcoin:

$23,700.28
$236.33
Ethereum:

$1,870.97
$4.84
Bluesheet: HOW TO MANAGE THE TWO-TIER MARKET FOR GENERIC GOLD
We got an earful this week from a national coin dealer who was concerned that readers of the Greysheet do not realize that our published prices in that sheet represent
We got an earful this week from a national coin dealer who was concerned that readers of the Greysheet do not realize that our published prices in that sheet represent the high-end, or sight-seen portion of this two-tier market. In 2016, the highest sight-seen bids for generic gold are for CAC-approved coins which are, to be fair, a minority of the generic gold coins on the market. In some cases, the spread between sight-seen and sight-unseen coins in this category can be quite large. For example, the popular $20 Saint-Gaudens gold double eagle graded PCGS or NGC MS66 is valued at $3,300 on the Greysheet, yet only $2,080 on the Bluesheet. Both of these values are based on active bids from industry market makers – this case CAC and Heritage, respectively. If you have a certified Saint in MS66 to sell, it's an easy transaction to contact these two companies and sell your coin. Likewise, if you wish to buy similar items, both companies typically work on a tight spread and will sell you an example at a small markup.
The question, then, is how there could possibly be a 59% difference in the value of the CAC and non-CAC coin. The second question is why we would publish the CAC price on the Greysheet if so many examples don't meet their criteria. The answers are important and cut to the core of CDN reporting fundamentals.
WHY IS THERE SUCH A LARGE SPREAD BETWEEN BLUE & GREY PRICING
The answer to this question is not just supply and demand, but quality. As of this writing, PCGS and NGC have graded a combined 45,637 Saints in grade MS66. CAC has stickered 2,388 Saints in this grade – fewer than 5% of the overall population. Of course CAC has not reviewed nearly all of the MS66 Saints but one can see that the bar is high to get a sticker on this coin. It is also clear over the years that the MS66 Saints of today are not graded at the same standard of those in 1990. When old-holder Saints of that era come up for auction they typically sell well over these published figures suggesting that buyers today feel they are good candidates for MS67! Interestingly, the MS66 Saints of today are valued quite closely to MS65 Saints in late 2009, despite the fact that gold spot prices are 123% higher today.
WHY DO WE PUBLISH CAC PRICES IN GREYSHEET?
This is quite simple, actually. The Greysheet has always reported the value of coins based on the highest reliable sight-seen bid. In the absence of active bids, we review auction and other anecdotal market data to report the value for nice, high quality accurately graded examples of a particular issue (certified or not). The strongest reliable market bids published on CDN Exchange data in the gold type area are for CAC-approved coins. We cannot find other dealers willing to publish active sight bids anywhere near these bids. If we were to ignore the CAC bids for these coins we would be faced with a conundrum on nearly every other issue we price, as we try to discern the value difference for CAC and non-CAC. CAC has proven itself over the past decade to be a strong force for collector coins and we cannot ignore the fact that they have approved a great many coins that collectors (and dealers) demand. Their influence is a net positive for our industry and we feel that confidence in CAC approved coins has brought pricing stability to the market in general. Put another way, there has been far less fluctuation in CAC-approved coins than those without.
HOW DO YOU PROTECT YOURSELF IN GENERIC GOLD?
There is no area of numismatics that is trickier than the generic gold market. As a buyer you have to consider the general fluctuations of the spot price as well as market forces on certified high grade examples. Before you invest heavily in this market, we strongly urge you to do so with the guidance of an experienced trader, many of whom are advertisers in our publications. Also, do not rely solely on Greysheet or Bluesheet values. The combination of both sheets is critical to determining the current market in this area.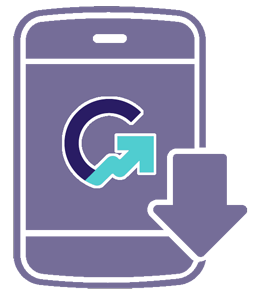 Download the Greysheet app for access to pricing, news, events and your subscriptions.
Subscribe Now.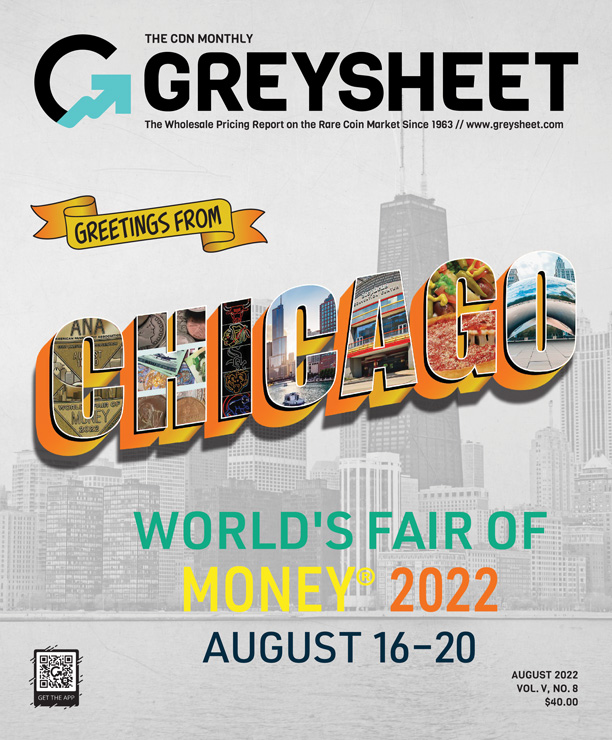 Subscribe to Monthly Greysheet for the industry's most respected pricing and to read more articles just like this.
Visit these great CDN Sponsors
---