Bitcoin:

$23,246.51
$123.19
Ethereum:

$1,604.84
$5.33
NNP RELEASES 2017 ANNUAL REPORT
The Newman Numismatic Portal, or NNP, is quickly becoming one of the most important resources in numismatics.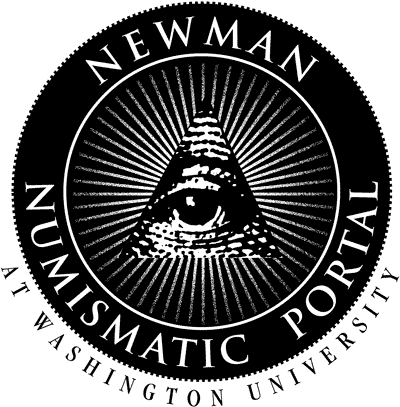 The Newman Numismatic Portal, or NNP, is quickly becoming one of the most important resources in numismatics. Funded entirely by grant from the Eric P. Newman Numismatic Education Society (EPNNES) and administered by Washington University in St. Louis, the NNP has been busy scanning and digitization thousands of historic texts, correspondence, auction catalogs, images, video and more for presentation on their web site.
Following is a reporting from the most recent annual report:
Numismatic collections, journals and auction catalogs … not long ago, these gems were rare and uncirculated. Or at least a distant archive away. Today, many are easily and instantly viewed—at no cost to users—on the Newman Numismatic Portal (www.NewmanPortal.org). And more content is constantly added by those in the numismatic community, from major organizations to individual researchers.
Thanks to such enthusiastic input, the Newman Portal came a long way in 2017, its first full year of operation. Among the 20,000 documents, images and other media now available on this easily used internet site:
Auction catalogs: Stack's Bowers and Kagin's opened their historic auction catalogs for scanning. The Stack's Bowers auction sale catalogs, from 1935 to date, cover 800 distinct sales while Kagin's, beginning in 1940, contributed 295 catalogs for inclusion on the Newman Portal. Heritage Auctions has linked its comprehensive online auction archives, listing nearly 3 million auction lots, to the Newman Portal.
The ANS library: The American Numismatic Society, in addition to hosting Newman Portal scanning equipment in its library, has made extensive contributions to the Portal by releasing published content for open access. These titles include the American Journal of Numismatics, Numismatic Notes and Monographs, ANS Magazine and Coinage of the Americas Conference proceedings; the Virgil Brand ledgers from the ANS library, documenting one of the most important American collections at the turn of the 20th century; a library of early American auction catalogs, and trustee Dan Hamelberg's incomparable personal library of American numismatic literature.
The ANA's Numismatist. The American Numismatic Association made The Numismatist available on a search-only basis through the Newman Portal. For a full view, see https://www.money.org/thenumismatist/digitalarchives.
Specialized collections. Collectors including Alan Weinberg and Arnold-Peter C. Weiss have contributed images of outstanding collections of medals, and the Eclectic Numismatic Treasure collection of exonumia. Two comprehensive collections of numismatic postcards, from Bob Merchant and David Sklow, are viewable on NNP, with the Mark Borckardt collection currently in processing. These curated images can now be viewed in a text-searchable format.
Club publications. Numerous numismatic organizations and societies have partnered with Newman Portal to digitize their publications, which serves the dual purpose of archiving their specialized content for posterity and promoting the organization through open access on the Internet. This is done at no cost to contributing organizations, and many joined NNP in 2017, as the number of individual and organization contributors nearly doubled, from 35 to 69. Among these in 2017 were the John Reich Collector Society, Numismatic Literary Guild, Society of Paper Money Collectors, Fly-In Club, Florida United Numismatists, National Scrip Collectors Association, and the Fractional Currency Collectors Board.
Continued growth of the Newman Portal will be fueled by the numismatic community. As more and more individuals and organizations participate, the Portal becomes a greater resource for all. This was the vision of numismatist extraordinaire Eric P. Newman, who died in 2017 at the age of 106. As a researcher and author, Newman recalled: "We didn't have everything on microfilm in the early days, we didn't have everything on computer. We had to go from library to library and read every bit of it and make notes and try to piece together all the wonderful information that was out there."
In launching his namesake portal, Newman ensured that numismatic research and archival storage move into the 21st century. And that this "wonderful information" is just an internet search away. The Eric P. Newman Numismatic Education Society is carrying on his mission: to bring the literature and images of American numismatics—free and online—to collectors and researchers.
The Newman Numismatic Portal is administered by Washington University in St. Louis. Queries regarding NNP usage or content may be directed to NNPCurator@wustl.edu.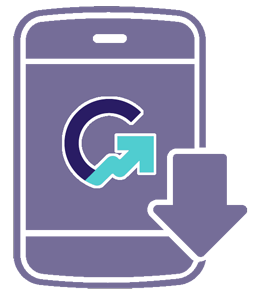 Download the Greysheet app for access to pricing, news, events and your subscriptions.
Subscribe Now.
Subscribe to Monthly Greysheet for the industry's most respected pricing and to read more articles just like this.
Visit these great CDN Sponsors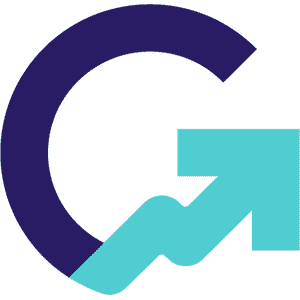 The trusted name in numismatic pricing since 1963, CDN Publishing is home to important industry reference and price guides, including the Greysheet, Greensheet, CPG Rare Coin Market Review, and the CAC Rare Coin Market Review, and the Banknote Book. Located in Virginia Beach, you can find out more at www.greysheet.com, or call 757-655-1056.
---