Palladium:

$1,802.00
$0.95
Bitcoin:

$21,428.77
$133.55
Ethereum:

$1,224.86
$6.39
Bluesheet: SIGHT-UNSEEN MARKET GROWS IN RELEVANCY
Despite a lack of major auctions over the past several weeks, the rare coin market is active and there is a good amount of activity to report. Sight-unseen bidding on t
Despite a lack of major auctions over the past several weeks, the rare coin market is active and there is a good amount of activity to report. Sight-unseen bidding on the electronic dealer networks for the most popular series remains robust and appears to be growing. Morgan dollars, Walking Liberty halves and proof singles all have support at levels at, or near, auction prices for average examples. They are not lowball unseen bids; rather they are quite competitive with the current market. We also see these bids being updated frequently based on the needs and movement of the market.
As a reminder, the Bluesheet seeks to establish a base level for each coin and certified grade listed. Looking at the Walking Liberty half series this week, for instance, one will see a significant amount of minus signs. This does not necessarily signal that this series is weak. Rather we have observed that the transactions which cause the downward prices are a result of two primary issues: inconsistencies from the third-party grading services and cases where the same coin is sold at auction multiple times in a relatively short period of time. When choice, fresh Walkers are offered – especially the early dates – the prices are strong with multiple willing buyers.
With increasing frequency, dealers are appreciating the need to evaluate each coin they buy or sell on its own merits, regardless of the certified grade. When they judge the coin to be higher or lower than what the slab says, they buy accordingly. This can create distortions in the market which make it difficult to establish both a reasonable Blue-Grey spread and spread between grades. This is where posted sight-unseen bids help tremendously because those are solid numbers that bring stability to the market.
Other series with notable activity include mint state type, Morgan dollars, and Franklin halves. Franklin halves, specifically in MS66 and MS67, are having a tough time as of late. This issue, which is notoriously difficult to grade, has a number of conditionally rare dates which tend to fluctuate wildly in auction prices realized depending on grading service, accuracy of the grade, overall eye appeal and the presence of attractive toning. Additionally, changes in the populations will greatly influence prices, especially when the populations are below 20 coins. The same principles hold true for high grade Buffalo nickels. MS67 Buffaloes are tricky because they are both challenging to grade and buyers at this level are picky. The big increase in price after MS66 leaves a lot of room for prices to land all over the place. Again, using the Bluesheet along with the Monthly Supplement is crucial if purchasing MS66 and MS67 Buffalo nickels.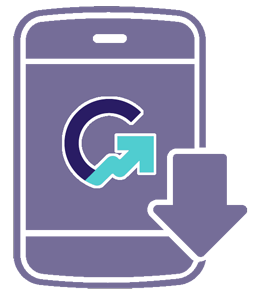 Download the Greysheet app for access to pricing, news, events and your subscriptions.
Subscribe Now.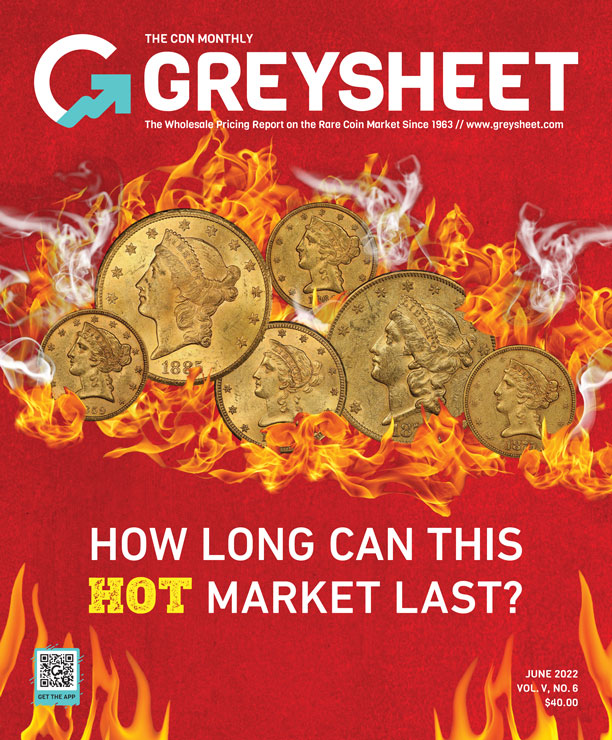 Subscribe to Monthly Greysheet for the industry's most respected pricing and to read more articles just like this.
Visit these great CDN Sponsors
---