Palladium:

$1,592.50
$41.50
Bitcoin:

$22,886.16
$12.09
Ethereum:

$1,635.15
$8.15
Canadian Dollar:

$0.74
$0.01
Building a CAC-Only Proof Set of Shield Nickels
Among all series of Classic U.S. coins, a set of Proof Shield Nickels is one of the easiest to complete. Such a set is among the least expensive in the context of Proofs or business strikes that grade above 63, very choice to gem quality coins.
Classic U.S. coins date from 1793 to 1933 or 1934. Proof Shield Nickels were minted each year from 1866 to 1883. Among the twenty coin issues in the set, there are no extreme rarities, except for the 1867 'With Rays,' of which CAC has approved just seventeen Proofs. Perhaps fifty are known. For every other date in the series of Proof Shield Nickels, CAC has approved more than thirty and Proofs of most dates appear often. For nine dates, CAC has approved more than one hundred of each.
Among all series of Classic U.S. coins, a set of Proof Shield Nickels is one of the easiest to complete. Such a set is among the least expensive in the context of Proofs or business strikes that grade above 63, very choice to gem quality coins.
In my view, PCGS and NGC grade these more loosely than they were graded a quarter-century ago, and some Proof Shield Nickels with unwanted stuff covering hairlines are assigned numerical grades. To those collectors who seek to assemble sets of Shield Nickels, a viable and sensible option is to consider only coins approved by CAC. On average, CAC approved Proof Shield Nickels are superior to non-CAC coins of the same respective dates and certified grades. CAC approved coins tend to command a substantial premium, though this is not always the case.
For the whole series, CAC has approved just eight as Proof-61, thirteen as Proof-62 and forty-seven as Proof-63, including coins with and without a 'Cameo' designation. An immediate point is that it makes sense to assemble a set in Proof-64 or higher grades, though a few Proof-63 Shield Nickels could be included. Nickels that are certified as Proof-61 or Proof-62 tend to have very annoying characteristics.
According to the CPG®-CAC guide, CAC approved Proof-64 Shield Nickels of fifteen of the twenty issues are each valued in the range from $390 to $585. CAC has approved 286 PCGS or NGC certified, Proof-64 Shield Nickels, including an ample number for each date. CAC has approved more than 600 Shield Nickels as Proof-65 with or without a 'Cameo' designation.
On March 15, Heritage sold two PCGS certified Proof-65 1881 nickels, with CAC stickers, for $360 and $456, respectively. It makes sense to note this difference in price, $360 vs. $456, regarding two coins with the same PCGS certification and CAC approval, which were sold by the same firm in the same event on the same day. It is important to not take certified grades too seriously and to learn to appreciate individual coins.
There are two design types of Shield Nickels. In 1866 and 1867, these were produced with a reverse (back) design that featured rays. At some point in 1867, the rays were removed from the design. The 'With Rays' type thus includes just two years. All Shield Nickels were struck at the Philadelphia Mint.
Assembling a set of Proofs makes far more sense than assembling a set of business strikes, given relative values in coin markets. For 1879 and 1881 nickels, the premiums for business strikes over Proofs are large and logically questionable. Moreover, the premiums for 1880 business strikes over 1880 Proofs are tremendous and clearly illogical. The CPG® CAC estimate for a MS65 1880 nickel is $67,500, while the CPG® CAC estimate for a Proof-65 1880 nickel is just $520. I strongly recommend buying a Proof 1880 rather than an 1880 business strike.
Many Shield Nickels and Three Cent Nickels that are certified as Proofs are not completely convincing as Proofs. Some have weak mirrors, blurry parts of design elements, pockets of mint luster, apparent underlying luster, poorly formed dentils, or other non-Proof characteristics that may cause a viewer to find such coins to not be powerful Proofs. A coin need not have all the characteristics of a Proof in full in order to be a Proof, but many Shield Nickels barely qualify as Proofs or are in a gray area between Proofs and non-Proofs. For a few dates in particular, it is a good idea to reflect upon whether there is a logical basis for paying large premiums for business strike Shield Nickels over Proofs of the same respective dates.
In regard to Three Cent Nickels and Shield Nickels, experts behind the scenes have often debated the Proof or non-Proof status of many individual coins. If three graders determine that a coin is a business strike and two equally qualified graders determine it to be a Proof, would it then make sense to pay a business strike premium for it, which may be hefty?
Before the 1980s, it was typical for collectors of choice to gem quality coins to mix Proofs and business strikes in the same sets. If a Gem Proof was available, collectors in the past would select a Proof and usually not include a Philadelphia Mint business strike of the same date in the same set. The Norweb family and Louis Eliasberg are examples of collectors who deliberately did not have business strikes of many Philadelphia Mint coins dating from 1860 to 1915 as relevant collectors in the past often figured that Proofs were superior and more desirable than corresponding business strikes.
Additionally, on average, coin doctors have much more to potentially gain by artificially toning business strike nickels than Proof nickels. From some point in the middle of the 19th century to 1916, Proofs were usually packaged by the Philadelphia Mint in such a way that they unintentionally tone in a colorful manner if they were left in their respective original packaging. There are many naturally toned Proof Shield Nickels available to collectors. Naturally and very colorfully toned business strike Shield Nickels, in contrast, are extremely rare, and coin doctors have a strong motive to create colors.
A CAC-only set provides additional assurance and a CAC-only set of Proof Shield Nickels is an especially realistic objective. According the February 2020 issue of The CAC Rare Coin Market Review, a twenty coin set of CAC approved Proof-64 Shield Nickels would cost a collector around $47,600. For Proof-65 coins, the total according to the CPG CAC guide would be $56,000. For $65,000, more than a few CAC approved Proof-66 nickels could be included along with CAC approved Proof-65 nickels.
It is best to proceed slowly. Collectors tend to learn while they are building sets, and should have fun, too.
PCGS and NGC designate some Proofs as having a 'Cameo' contrast. This relates to the fact that design elements on Proofs often have a white and distinct texture stemming from a special treatment of the dies. If a Proof exhibits a sharp contrast between deeply mirrored fields and a white or toned 'coating' (special texture) of the design elements, it may qualify for a "Cameo" or "Deep Cameo" designation. At NGC, the term 'Ultra Cameo' is employed rather than 'Deep Cameo.'
Coins with Cameo or Deep Cameo designations usually cost more than coins of the same type, date and certified grade without such designations. Generally, it is a good idea to tend towards acquiring Proofs that are not designated as 'Cameo.' If a collector finds a coin with a 'Cameo' or 'Deep Cameo' designation to be much more attractive or just really cool, then this collector should consider paying a premium based upon how much he or she likes the particular coin, not solely because of a cameo contrast or a designation. I have seen coins with true cameo contrasts and even some 'Deep Cameo' designated Proofs that I find to be unattractive or even irritating.
Besides, immersing a coin in a solution with acid (dipping) sometimes accentuates cameo contrasts, while stripping away toning and some metal! Paying large premiums for coins with 'Cameo' or 'Deep Cameo' designations encourages dipping, which often destroys toning that developed over a period of decades. Dipping also destroys characteristics that may link specific coins to major collections in the past.
Another point is that there is no obvious dividing line between coins that receive a 'Cameo' designation and those that are not so designated. How much of a cameo contrast is required for a cameo designation?
On March 30, 2017, Stack's-Bowers auctioned two PCGS certified and CAC approved 1868 Shield Nickels. The certified Proof-65 coin with a 'Cameo' designation brought $1,997.50 and the certified Proof-66 1868 without a designation realized much less, $1,292.50. While the coin that brought $1,997.50 had a noteworthy pedigree and it does not make sense to draw conclusions without carefully examining both coins, the point to wonder about in this discussion is whether to pay more for a "Proof-65 Cameo" 1868 than for a Proof-66 1868 nickel without a designation? It might be true that the Proof-66 1868 nickel was a much better value in that auction.
The premiums for 'Cameo' designations are especially ambiguous. Some light can be shed on the matter by reflecting upon the following prices realized from Heritage sales. When comparing prices realized, data becomes more meaningful if the range of variables is narrowed. Therefore, I mention here four 1882 nickels, all graded by PCGS, all CAC approved, all sold by the same auction firm, and all sold during the period from September 2018 to January 2019. Values for Proof Shield Nickels were relatively stable during that period, perhaps falling by 2% to 3%.
In September 2018, at a Long Beach Expo, Heritage auctioned a PCGS certified and CAC approved Proof-65 1882, without a 'Cameo' designation, for $450. In December 2018, a PCGS-CAC Proof-65 1882 with a 'Cameo' designation was auctioned by Heritage in Beverly Hills for $456, just $6 more than the just mentioned coin without a 'Cameo' designation.
In October 2018 in Chicago, a PCGS-CAC Proof-66 1882, without a 'Cameo' designation, was auctioned for $630. About two months later, in Beverly Hills, a PCGS-CAC Proof-66 1882, with a 'Cameo' designation, was auctioned for $660, less than 5% more.
Unless a collector attains considerable knowledge about Proof Shield Nickels or consults experts about the details, it does not make sense to even consider paying large premiums for 'Cameo' designations. It is logical to consider CAC approved, PCGS or NGC certified Proof-64 to -66 Shield Nickels, to proceed slowly, to ask questions, to closely inspect coins, and to enjoy the process of building a set. It is best to wait until more than ten dates in the series are acquired before considering the 'No Rays' Proofs as these tend to be more elusive and some relevant collecting experience may be very helpful in the process of evaluating specific coins.
©2020 Greg Reynolds
Insightful10@gmail.com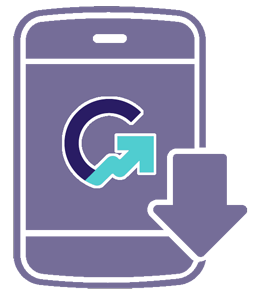 Download the Greysheet app for access to pricing, news, events and your subscriptions.
Visit these great CDN Sponsors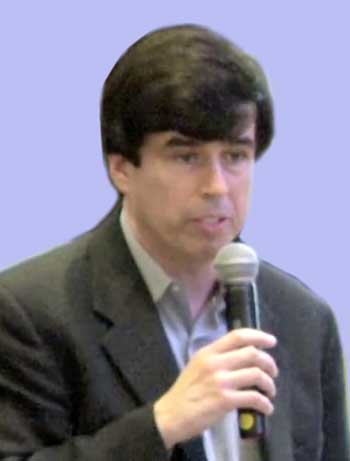 More than 750 of Greg Reynolds' articles about coins and related items have appeared in ten different publications. Reynolds has closely examined a tremendous number of rare, or conditionally rare, vintage U.S., British and Latin American coins. Furthermore, he has attended dozens of major coin auctions, including those of Eliasberg, Pittman, Newman, Gardner and Pogue Family. From the NLG, Reynolds has shared or won outright the annual award for 'Best All-Around Portfolio' a record seven times. Greg is available for private consultations and analyses, especially regarding rarities and auctions.
---