Palladium:

$1,766.00
$1.00
Bitcoin:

$16,205.77
$31.49
Ethereum:

$1,171.80
$0.14
Collecting Roosevelt Dimes: Making A Case For A Marvelous Modern Series
Roosevelt dimes are among the most underrated of all modern United States coins.
Roosevelt dimes are among the most underrated of all modern United States coins. Many collectors and dealers alike say the Roosevelt dime series, which began in 1946 and continues to this day, lacks enough "real rarities" to propagate an enthusiastic collector base. This perception may be why relatively few hobbyists pursue the series with gusto. But what many people are perhaps forgetting is the Roosevelt dime series boasts several lower-mintage issues and some fascinating varieties, including one of the most expensive copper-nickel clad coins around (more on that in a moment).

Still doubt Roosevelt dimes are worth pursuing? Consider the following:
Mint State Roosevelt dimes are classified as to the status of the horizontal bands across the torch on the reverse; Roosevelt dimes with fully split bands are significantly scarcer and generally much more valuable than their "ordinary" uncirculated counterparts.
Five of the scarcest business-strike Roosevelt dimes have mintages under 20 million; these include the 1949-S (13,510,000), 1955 (12,450,181); 1955-D (13,959,000), 1955-S (18,510,000), and 1996-W (1,457,000).
The 1996-W Roosevelt dime became the first West Point ("W") 10-cent piece and was struck only for collectors as a special bonus in 1996 uncirculated sets to honor the 50th anniversary of the Roosevelt dime.
The 1982 no-mintmark Roosevelt dime is a valuable error variety that resulted when the "P" mintmark signifying the Philadelphia Mint failed to make its way to a working die. The coin is valued at about $50 and up and can still be found in circulation.
There are just two known specimens of the 1975 no-S proof Roosevelt dime, which last sold at auction in 2011 for an astounding $349,600. Yes – you read that figure correctly.
No-mintmark Roosevelt dimes are a "thing." In addition to the 1975 no-S and 1982 no-P Roosevelt dimes, other no-mintmark issues exist – all the remaining of these being proofs. These include the 1968 no-S, 1970 no-S, and 1983 no-S Roosevelt dimes. Each is worth thousands of dollars apiece.
 
All things considered, the Roosevelt dime is one of the most challenging modern series to complete if one includes the scarce varieties. Or you may skip the high-priced varieties and simply focus on building a set of regular-issue Roosevelt dimes. Yet, even then, the Roosevelt dime series poses some unique opportunities if you pursue collecting only Full Bands specimens. For example, the 1949-S Roosevelt dime with Full Bands (FB) is a scarce condition rarity in the top grades, with a population of just 17 in MS67. The CPG lists the 1949-S MS67FB at $1,380. The 1953 MS67FB is a similar toughie, and its $1,140 price tag reflects that. The 1955, 1955-S, 1957, 1958, and 1961 are also all four-figure coins in a grade of MS67FB.
So, what do you say? If you've been sparing Roosevelt dimes from your collection, don't feel too badly, as you're unfortunately not alone. Nevertheless, the Roosevelt dime series offers hobbyists a fantastic collecting venture with plenty of challenges to keep the objective of building a complete set colorful and exciting. As the series — for the most part — remains overlooked, now may be a great time to jump on some terrific buys while these opportunities are still around.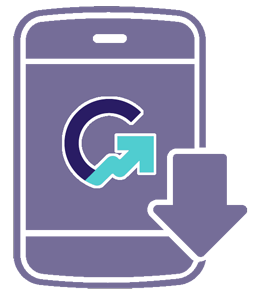 Download the Greysheet app for access to pricing, news, events and your subscriptions.
Subscribe Now.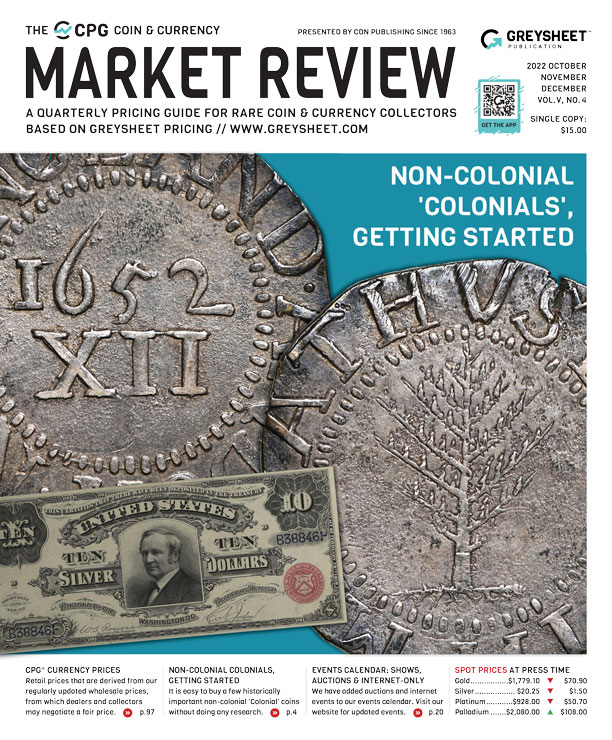 Subscribe to CPG© Coin & Currency Market Review for the industry's most respected pricing and to read more articles just like this.
Visit these great CDN Sponsors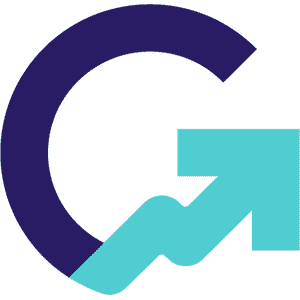 The trusted name in numismatic pricing since 1963, CDN Publishing is home to important industry reference and price guides, including the Greysheet, Greensheet, CPG Rare Coin Market Review, and the CAC Rare Coin Market Review, and the Banknote Book. Located in Virginia Beach, you can find out more at www.greysheet.com, or call 757-655-1056.
---