Palladium:

$1,766.00
$1.00
Bitcoin:

$16,205.77
$31.49
Ethereum:

$1,171.80
$0.14
Copper-Nickel Clad Quarters Making Collectors Glad? Here Are 4 Modern Quarters You Can Find In Circulation Worth More Than Face Value
By Joshua McMorrow-Hernandez, Editor Most circulated copper-nickel clad quarters are worth face value, but if you know which ones to look for you could score some reall
By Joshua McMorrow-Hernandez, Editor
Most circulated copper-nickel clad quarters are worth face value, but if you know which ones to look for you could score some really nice pieces worth much more than just 25 cents. What Washington quarters and statehood quarters should you be looking for, and what are they worth? Read on!
2005-P Minnesota doubled die quarter – A particularly strong doubled die on the reverse of the Minnesota quarter resulted in what appears to be an extra tree near the fourth evergreen to the right of the Minnesota state outline. Variations in the strength of the doubled die mean those with the boldest doubling are the most desirable and valuable to collectors, and the best of these are worth $50 or more.
2005-P Kansas "IN GOD WE RUST" quarter – Leave the creation of this error to grease, which filled the first "T" of the word "TRUST." The "IN GOD WE RUST" error is popular among quarter collectors, and this coin trends between $50 and $150, depending on the strength of the error.
2004-D Wisconsin extra leaf quarter error – Look for the extra leaf on the left side of the corn stalk just above the cheese wheel. Find it, and you have the extremely scarce and popular 2004 Extra Leaf Wisconsin quarter, which is worth about $50 and up even in circulated condition. Interestingly, some point up, others point downward. How exactly this error variety was created we may never know, but it's kept collectors on their toes for well more than a decade!
1983-P Washington quarter – A deep recession in the early 1980s and absence of uncirculated sets in 1982 and 1983 meant many people were spending their dimes and quarters, with very few saved in uncirculated condition. Fast forward to today, and now even lightly circulated 1983 quarters are relatively scarce. In fact, many dealers are paying small premiums over face even on Choice XF and AU 1983-P quarters, among the scarcest of the regular-issue modern quarters in high-end grades. *1982-P, 1982-D, and 1983-D quarters are also worth very small premiums of 40 cents to $1 in lightly circulated condition.
 
There are several other errors, varieties, and regular-issue coins from the modern era (1965-present) that are worth more than their face values and can be found in circulation. Roll searching is one of the most efficient ways to find such coins, as is looking through bags. Keep your eyes peeled and you may just make some lucky finds!
*Image is courtesy of Heritage Auctions.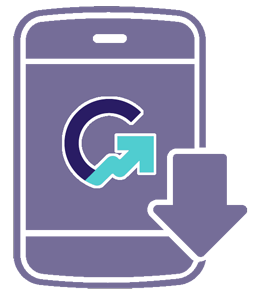 Download the Greysheet app for access to pricing, news, events and your subscriptions.
Subscribe Now.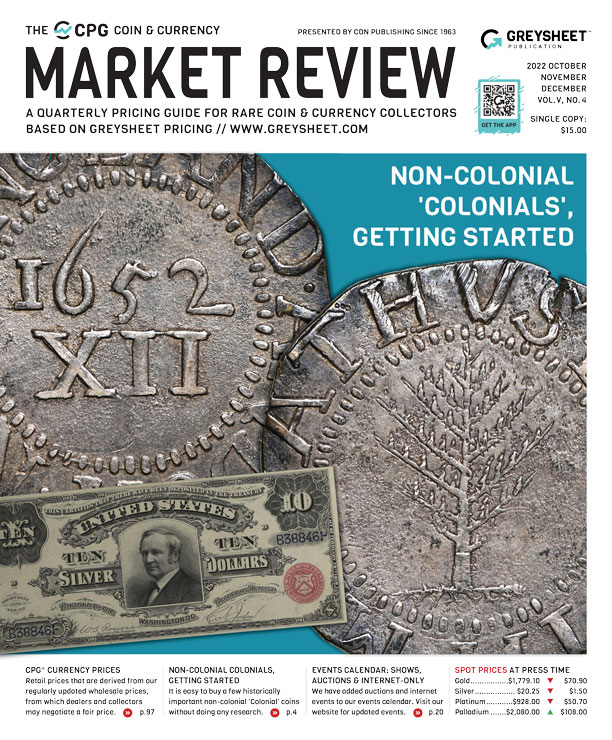 Subscribe to CPG© Coin & Currency Market Review for the industry's most respected pricing and to read more articles just like this.
Visit these great CDN Sponsors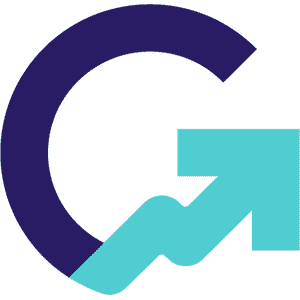 The trusted name in numismatic pricing since 1963, CDN Publishing is home to important industry reference and price guides, including the Greysheet, Greensheet, CPG Rare Coin Market Review, and the CAC Rare Coin Market Review, and the Banknote Book. Located in Virginia Beach, you can find out more at www.greysheet.com, or call 757-655-1056.
---