Palladium:

$2,162.00
$98.00
Bitcoin:

$23,856.42
$608.60
Ethereum:

$1,770.99
$66.32
Canadian Dollar:

$0.78
$0.01
Australian Dollar:

$0.70
$0.01
Draped Bust Dollars: The Series in Perspective – Part II
This article, the second in a two-part series covering Draped Bust dollars, features several issues important to those who collect, trade, and study this iconic series, including pricing and market conditions, varieties, and collecting trends.
Editor's Note: This blog post is the second segment of a two-part series analyzing the Draped Bust dollar of 1795-1804, one of the most popular early American coin series. You can read Part I here. 

One of the most popular early American coins is the Draped Bust dollar, which was produced from 1795 through 1804 and enjoys a strong following among collectors and numismatic scholars. This article, the second in a two-part series covering Draped Bust dollars, features several issues important to those who collect, trade, and study this iconic series, including pricing and market conditions, varieties, and collecting trends.
Among the rarest, most coveted of the Bust dollars are the 15 known specimens dated 1804, which were actually struck decades after the date carried on these seven-figure trophy coins. There are three "classes" of 1804 dollars: Class I pieces struck around 1834-35, a single Class II specimen (residing at the Smithsonian Institution) struck after 1857, and Class III pieces struck for collectors also after 1857. While all 1804 Draped Bust dollars are sought-after numismatic treasures, the Class I specimens are arguably the most prized, as these were originally included in special proof sets presented as diplomatic gifts to foreign heads of state.
A handful of Class I 1804 Draped Bust dollars have hit the auction block over the past couple decades, including the 1804 Draped Bust dollar originally presented to the Sultan of Muscat. This example, once part of the C.F. Childs Collection, is graded PF68 by PCGS and is the finest-known 1804 dollar; the highest price it ever realized was $4,140,000 in 1999. A PF65 specimen Class I 1804 dollar commanded $3,290,000 during the fifth and final installment of the D. Brent Pogue collection in March 2017. More recently, in June 2018, the PCGS PF62 Mickley-Hawn-Queller specimen sold for $2,640,000 – significantly less than the $3,877,500 it took in 2013.
The 1804 Draped Bust dollar was once the world's most expensive coin, becoming the first numismatic rarity to cross the $1,000 threshold in the 1880s and nearly eclipsing the $1 million mark a century later when it took $990,000 at auction in 1989 – though the first "million-dollar coin" was actually the 1913 Liberty nickel, which crossed into seven-figure territory in 1996. The sale of the Sultan of Muscat dollar in 1999 marked the last time, to date, that an 1804 Draped Bust dollar reigned in value above all other coins, relinquishing the top spot to the 1933 Saint-Gaudens double eagle, which sold for $7,590,020 in 2002.
"I doubt the 1804 dollar will see the top of the list of most expensive coins in the future," said early American dollar expert W. David Perkins. "For the most part I feel that the early dollars have tracked with the general market over the past few years. Prices are down from what they were some years ago," he added. "There isn't a large supply of early dollars, so nice examples have held up reasonably well while off-quality and problem coins have declined quite a bit." 
Bust Dollar Pricing Trends
As the 1804 Draped Bust dollar rode the ebbs and flows of the fluctuating marketplace, so, too, have its more common counterparts. "In the 1980s you could buy a nice XF Draped Bust, Heraldic Eagle dollar for $1,000 to $1,500," Perkins noted. "Most of the early dollars bought and sold were 'raw' at this time. The few early dollars that I bought graded and in holders I cracked out and stored in paper 2X2 envelopes. A really nice 'XF' example, today's AU50-55, might run $1,500 to $2,000." He said the coin market in general was "pretty slow" at the time, meaning he had the opportunity to be choosier with his purchases and could snag nice coins for reasonable prices. "My strategy most of the time was to try to buy the best Draped Bust, Heraldic Eagle dollar in an auction. I still have eight XF-AU early dollars being stored in 2X2 envelopes that have never been sent in for grading!"
Following years of price stagnation for circulated Bust dollars in the 1980s and '90s, the market began pushing upward by the early 2000s. "Demand was strong for date, type, and die marriages. Collecting early dollars by die marriage has always been expensive, but in the 1980s and early 1990s with VFs ranging from $300 to $900 or so, XFs at $1,000 to $2,000, and AU examples at $2,000 to around $4,500 it was more affordable than it was after 2000." According to Perkins, there were more collectors of Draped Bust dollars during the 1980s through early 2000s than today, with many collectors leaving the early American dollar arena due to reasons such as economic factors and shifting hobby demographics. "Collecting by die marriage was very competitive then [before 2010], especially for the rarest die marriages. Some R-7 (4-12 known) and R-8 (Unique to 3 known) die marriages were going for as much as low six-figure prices."
While Draped Bust dollars may have taken a hit during and just after the Great Recession of 2007-09, there are some signs that these early dollars may be enjoying some renewed vigor. "The market for early dollars seems to be picking up a little lately," Perkins commented. "A number of collectors and dealers have commented on the early dollars having become 'more affordable' than they were in the past as prices have come down." He and dealer Andy Lustig purchased the Warren Miller reference collection of early dollars dated 1794 to 1803 in the fall of 2015. Consisting of 169 Flowing Hair and Draped Bust dollars with an average grade of Almost Uncirculated, the Miller collection boasted 118 different die marriages, which includes error coins and examples in different die states for select die marriages. Individual coins in the collection ranged from $3,000 to the mid six figures. "We sold over $2 million worth of early dollars in the first 60 days that we had the collection – and we sold to both collectors and dealers at our asking prices," Perkins mentioned. "It is interesting to note in general the market was perceived to be 'slow' with prices declining at this time. This was a calculated risk Andy and I took, and it illustrates that rarity and quality can be rewarded even when the market is trending down a little."
At the end of the day, quality rules. "It is not easy to locate and purchase quality early dollars," Perkins declared. "Problem coins are still going down in price and can be challenging to sell, while the above-average to choice dollars sell well when you can find them. On the other hand, I've bought a number of very choice early dollars in the last six to nine months at shows, and a number of them I owned for less than an hour!"
The pricing of Draped Bust dollars as it relates to the Greysheet has been a bit misunderstood, and it relates closely to one of the quotes above. 
Draped Bust Dollar Varieties & Collecting Strategies
The high prices of early American dollars and large number of attributed varieties can be intimidating for collectors working with smaller budgets, yet liberating for those with deeper pockets. However, even for the budget-conscious Draped Bust dollar enthusiast, it's possible to assemble a decent set of coins. A type set is the generally most affordable and, by far, most common approach for collectors who want to incorporate early American dollars into their collections. "Many collectors want to own one early dollar, a nice one in whatever grade and price range fits their budget. They usually pick a Draped Bust, Heraldic Eagle Reverse type as these are more affordable than a Flowing Hair or Draped Bust, Small Eagle Reverse dollar," Perkins said.
For those who go beyond buying only one early American dollar, a three-piece type set consisting of a 1795 Flowing Hair dollar; one Draped Bust, Small Eagle dollar; and one Draped Bust Heraldic Eagle dollar is a typical strategy. "I've seen these three-piece sets assembled in lower grades, VF-XF grades, and even one set in MS65. Some collectors that I know just buy nice early dollars that they like, with no 'set' goal in mind."
Other collecting strategies include building a basic date set, assembling a set based on issues and varieties listed in A Guide Book of United States Coins ("The Red Book"), or collecting pieces included in a PCGS registry set. "This is quite challenging due to both the cost and the rarity of some of the varieties," noted Perkins. "It also can take many years to complete. In AU grades, these sets are extremely difficult to complete; to collect them all in Mint State is impossible," he added. "An example illustrating this is the 1798 Pointed 9, 5 Lines in the Reverse (Vertical) Shield type. The top-condition census and finest-known examples grade Almost Uncirculated; despite being priced in different guides in AU58 to Mint State grades, today no example of this rare type is known in a grade higher than NGC AU55!"
Yet, there are collectors whose financial capabilities and patience permit even grander collecting objectives. "The most challenging set is to collect one of each die marriage – different combinations of obverse and reverse dies, as Warren Miller did with collecting one example for each of the 118 die marriages known at the time that he was collecting." Since Miller's days, two new varieties have been discovered – in fact, both were attributed in just the past few years. These include the 1803 Large 3 die marriage, which turned up in late 2014 and was attributed by ICG. The other, the 1798 B-34, BB-126 variety, was purchased in an auction for less than $1,000 in early 2015 and after its attribution realized a whopping $49,250.
With the number of die marriages among all early American dollars dated 1794 through 1803 now up to 120, early American dollar enthusiasts have more varieties to pursue than ever before. "A number of collectors have over 100 different die marriages in their collections today," Perkins remarked. "But as there are a handful of unique marriages, only one collector could – by acquiring all of the 120 die marriages over the course of their lifetime – have a complete collection at any one time." •••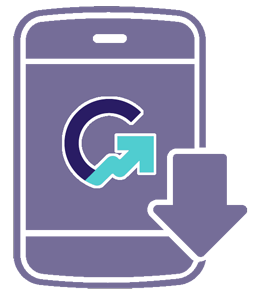 Download the Greysheet app for access to pricing, news, events and your subscriptions.
Subscribe Now.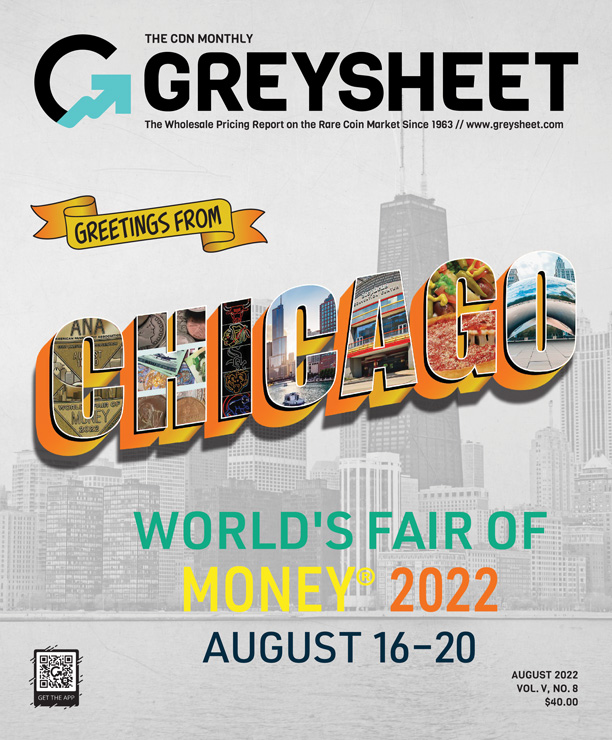 Subscribe to Monthly Greysheet for the industry's most respected pricing and to read more articles just like this.
Visit these great CDN Sponsors
---