Bitcoin:

$21,411.29
$23.80
Ethereum:

$1,232.52
$10.22
Emily S. Damstra Creates the New Type II Silver Eagle Reverse Design
Like many American coin designers, Emily S. Damstra has a name that is not as familiar to readers of the Greysheet as are her works.
Like many American coin designers, Emily S. Damstra has a name that is not as familiar to readers of the Greysheet as are her works. For most of her life, she has enjoyed creating artworks and drawings of the natural world. Growing up in the Great Lakes area, she has been exposed to an abundance of nature, and as a result, she sought formal training to help her build her artistic skills. Emily attended college as an art major and after she graduated, she found a Master of Fine Arts degree program in Science Illustration at the University of Michigan.
In her role as a Science Illustrator, Emily helps to communicate ideas about the natural world. Her illustrations populate field guides, museum exhibits, zoo interpretive signs, trail signs and scientific papers. These illustrations generally tend to be highly accurate and extremely detailed.
You might think that creating a small coin design is quite challenging for someone who routinely creates artworks of nature using eight inches of canvas. But you may be surprised to learn that her coin designs typically are also eight inches in size.
Her training as a Natural Science illustrator serves her well when creating a coin design. She was trained to closely observe a subject in order to best determine how to render it. Doing the extensive research that is required on any coin design is probably her favorite part of the process. "I never imagined that I would be doing coin and medal designs in my career. I believe that it suits me and it is something that I love. It is a challenge to distill a picture to its essence. The simplest possible way to tell a story is important in coin design," she stated.
The Artistic Infusion Program (AIP) was established by the U.S. Mint in 2003. The AIP contracts talented and qualified professional American artists who have diverse backgrounds and a wide variety of interests. The AIP artists work with the United States Mint engravers and staff to submit and create new designs for coins and medals struck by the Mint.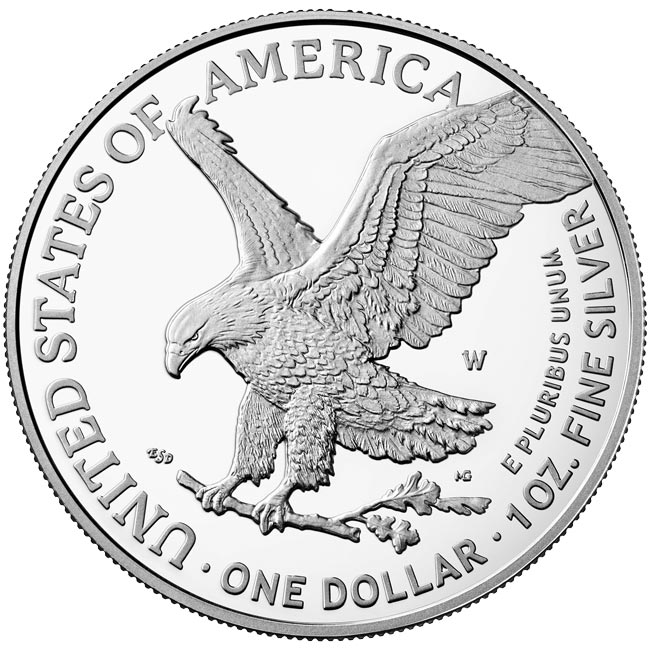 Emily joined the AIP in 2014. By that time, she had successfully created a number of coin designs for the Royal Canadian Mint, which probably strengthened her portfolio.

After Emily submits her designs to the Mint, there is a review process. If her design is selected, then the engravers take over. One important point to Emily is the fact that the United States Mint allows the engravers of these designs to have their initials on the coins, along with the artists who created the designs.
For Emily, it is quite an honor to be able to have her designs seen, used, and appreciated by citizens and collectors of both the United States and Canada. Emily has created more than 30 coin designs for the Royal Canadian Mint and 12 coin and medal designs for the United States Mint. In the United States, coin designs are mandated by congressional legislation. In Canada, the Royal Canadian Mint has no such limitations on the designs that they choose to strike as coins.
Neither mint restricts her artistic freedom beyond the expected design parameters, beyond the ability to strike the design, or the overall appropriateness as a coin. She has also designed several winning submissions for the United States Mint that are not nature illustrations. For the 2020 Innovation Dollar for the state of Massachusetts, Emily selected an early telephone dial to represent the experiments that Alexander Graham Bell conducted in Massachusetts while trying to invent a working means of personal communication.
The challenge of creating a "non-nature" type of design is fascinating for her. The research phase of such projects has dramatically increased her interest in United States history, since she began working on coins for the United States. Learning about history in school pales in comparison to doing one's own research in order to get a design historically accurate and correct. Every numismatist has probably learned to appreciate American history through their familiarity with United States coin designs.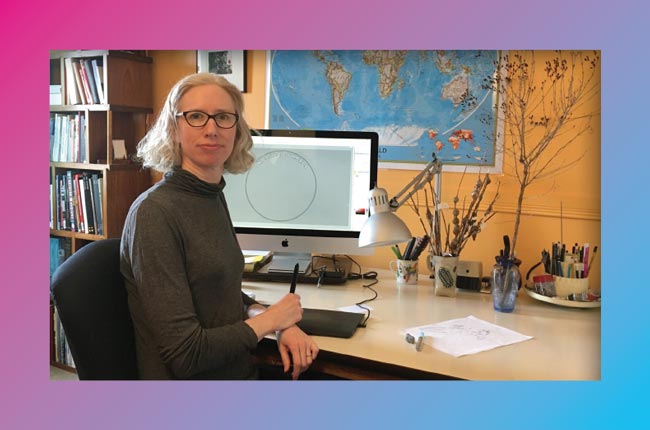 All of this experience has led to her current and perhaps most challenging design creation—the Type II American Silver Eagle reverse.

Arguably, the American Silver Eagle is the most widely collected coin in the world. The original design from 1986 has not been changed one iota. She submitted a new design that will now grace the reverse of the new 2021 American Silver Eagle coin.
"My original assignment was to create a design for the American Gold Eagle coin. It was not until the United States Mint had received all the AIP submissions that they determined that the designs could apply to either the Gold or the Silver Eagle coins. Throughout the process, I believed I was designing a reverse for the Gold coin, not the Silver. I did feel a heightened amount of pressure knowing how collectors feel about this coin and the coin's importance to American numismatic history."
"It was really exciting to be working on it and I knew it was a great opportunity because I love the bald eagle and it is my favorite American symbol. The chance to illustrate it for a very important American coin was something that I treasured. Eagles are my favorite symbol because they are a symbol from nature. The Bald Eagle is endemic to North America and it is a symbol with American origins. It is also a symbol that needs no explanation. You can see by looking at an eagle all of the values and traits that we associate with it—strength, dignity, majesty, and liberty," she concluded.
Throughout America's history, the American Bald Eagle has graced many of our silver coins. From the earliest silver coins of the 18th Century, America has proudly displayed our national bird on our silver coinage. The "Heraldic Eagle" with its symbolism of holding an olive branch (Peace) in one talon and arrows (War) in the other has been an enduring symbol of our nation's ability to seek Peace or to fight a War.
But Emily chose an eagle in motion rather than the typical heraldic style. Eagles have previously been portrayed in that motion manner, such as on 19th Century Flying Eagle Cents and on 20th Century Standing Liberty Quarters. Emily describes why she chose one in motion.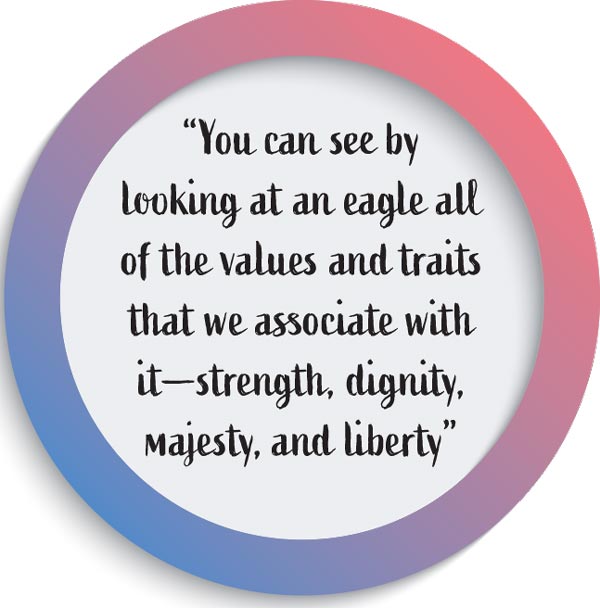 "I wanted to make something that was new, contemporary and fresh. I felt that showing the bald eagle in motion was the most dynamic and interesting way to showcase this beloved American symbol. When you see an eagle with its wings outstretched you can get an even better sense of those traits. It is just such an impressive animal especially when it is in flight. I also wanted to do something that hadn't been done before."

Emily also replaced the symbolic olive branch and arrows with an oak branch. To her, the oak branch symbolizes the American strength and it is America's National tree. It is truly American so the design displays two important American symbols together.
As these coins are being released by the United States Mint, remember the symbolism that this very talented artist worked so hard to portray and treasure the grace and the beauty of this "new" classic American coin.
Mike Garofalo has been a Professional Numismatist for over 40 years. He was President of Liberty Numismatics and retired from APMEX as Vice President and Director of Numismatics. He is a Life Member of the American Numismatic Association and a member of Numismatic Literary Guild.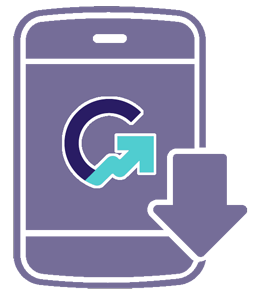 Download the Greysheet app for access to pricing, news, events and your subscriptions.
Visit these great CDN Sponsors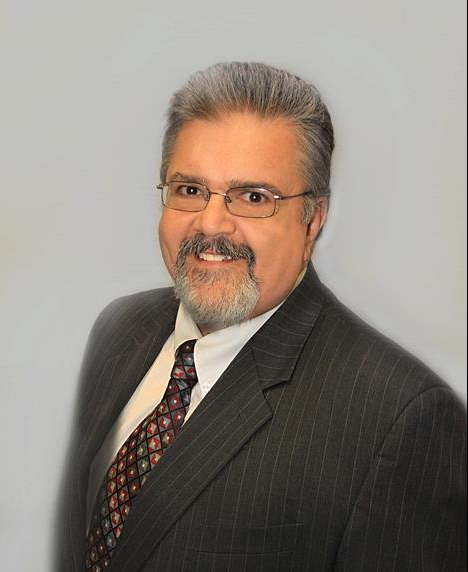 Mike Garofalo has been a coin dealer for over 40 years and recently retired as Director of Numismatics from APMEX. He has been both a wholesale dealer and a retailer. A prolific writer, he enjoys bringing to light previously unknown numismatic facts. He can be reached at
Mike@NumismaticAuthor.com
---