Palladium:

$2,182.00
$30.00
Bitcoin:

$23,794.24
$142.37
Ethereum:

$1,877.16
$1.35
Featured Editorial: My First 6 Months at the Helm of Greysheet
John Feigenbaum muses about his tenure during the first six months as publisher of the Greysheet
Over coffee this week, I came to the eye-popping realization that it has already been six months since I took the reins at CDN. The time has passed in lightning fashion. It has been a tremendous ride, and quite possibly one of the most exciting and professionally invigorating periods of my long numismatic career.

Perhaps it's best if I back up a little. I am 47 and have now spent over 30 of those years as a professional numismatist – a coin dealer, to be more accurate. My father (David Lawrence) was a numismatist in the true sense of the word. He loved coins his entire life, writing books on them and setting up at hundreds of coin shows. And he began dragging me along for the ride when I was all of 5 years old.
My mother, on the other hand, was a professional journalist. A newspaper editor at major newspapers for four decades, she obsessed about every detail in print, from headlines to fact-checking and style. My sister followed in my mother's footsteps while I stepped in line with my dad. He and I spent many wonderful years together, attending shows and growing a mail-order business – at first selling circulated collector coins like Barber quarters and Buffalo nickels. We grew that business steadily from a tiny part-time hobby in 1979 to a successful multi-million dollar operation. When he died in 2003 – after a long fight with ALS (Lou Gehrig's disease) – I lost a partner, friend and father all at once. Being a coin dealer was never the same for me after that. I had a wonderful team of employees who made David Lawrence Rare Coins a great company – and we continued to grow and grow – but I never regained the enjoyment I shared with my dad.
About a year ago I decided it was time to step down from my role at DLRC. But "¦ how? There's no blueprint for retiring from a (still successful) family business that you built with your father for 30 years. Most importantly, I was confident that loyal DLRC employees could manage without me. Now I needed a new challenge. My next move found me. John Albanese, a close friend, received a call from the Downing family that CDN publisher Shane Downing was gravely ill, and that the family was in a position to sell the company. The Downings were adamant that the buyer should "not be an active coin dealer." John was calling me for my ideas on who might be a good custodian for CDN. I called him back a few days later and told him that I unequivocally wanted this job. This, I thought, is what I've been preparing for all these years. As a coin dealer, I've bought and sold hundreds of millions of dollars in U.S. coins. I've spent thousands of hours at countless coin shows, sorted coins in Parisian gold banks, visited coin collectors the world over and know almost everyone on the national coin circuit. Plus… I can write! (Well, maybe. I'll let you be the judge of that.)
From that point forward, I sought out strategic partnerships with people I respect in the coin business – people who could support me by bringing information and knowledge to the table while giving me editorial and pricing independence.
In late July 2015 we were able to make a successful bid for CDN Publishing, and then the real work began. Today, CDN feels more like a classic startup than a 50-year-old publishing company. In just six months we have moved the company from Torrance, Calif., to my hometown in Virginia Beach. While the previous owners took exceptional care of their publication, there were many improvements to be made. For starters the web site was out of date and the back-end ordering system confusing. More importantly, the pricing sheets were in a dire need of an overhaul – both from an aesthetic and pricing standpoint. Hundreds of readers wrote me to say the typeface was so small they couldn't read the sheets anymore. Additionally, pricing in some series had been neglected for so long that some coins were worth more than 10 times their listed values! Of course, some were worth a lot less.
I am most proud of the team we have assembled in this short time: Patrick Ian Perez (editor, and the only alma mater of California CDN), Billie Blattel (head administrator), Krissy Roarke and Amanda Blattel, several IT contractors and my wife Rachael as our accountant.
The first six months have been a whirlwind at CDN, but we're just getting started and we thank you for your support.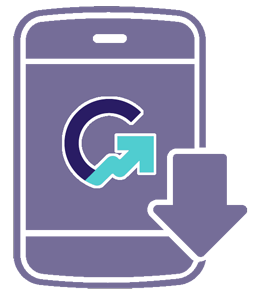 Download the Greysheet app for access to pricing, news, events and your subscriptions.
Subscribe Now.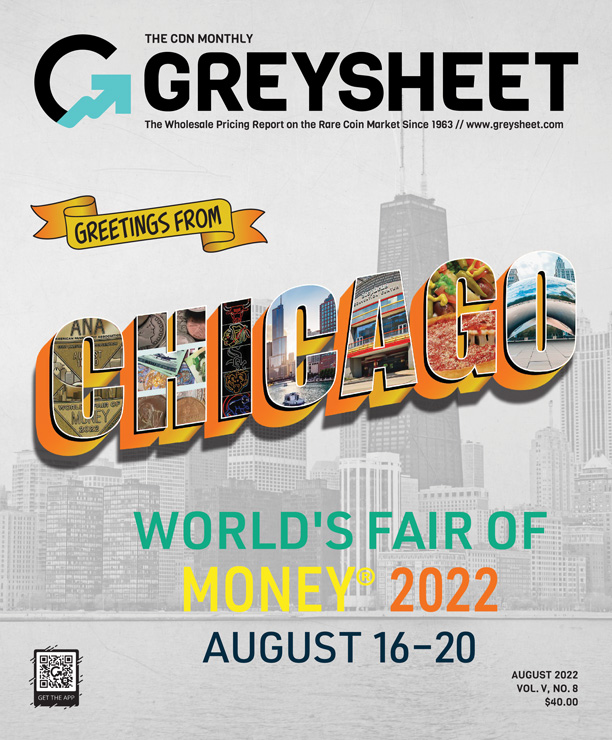 Subscribe to Monthly Greysheet for the industry's most respected pricing and to read more articles just like this.
Visit these great CDN Sponsors
---