Palladium:

$1,592.50
$41.50
Bitcoin:

$22,886.16
$12.09
Ethereum:

$1,635.15
$8.15
Canadian Dollar:

$0.74
$0.01
Five Jefferson Nickels Worth Five Figures
Dig into your pocket or purse and you are sure to find the ever popular Jefferson Nickel. Believe it or not, there are a select group of these beauties that are worth a nice "chunk of change!" Read on to learn my picks of the 5 Jefferson Nickels worth five figures as well as some interesting history behind the series.
[Click here for comprehensive pricing for Full-step Jefferson Nickels.]  
The Jefferson Nickel series is popular and active among virtually all Americans, as this long running design is a staple in not just the numismatic community, but in our nation as a whole. Since it is so well-known and commonly found in the possession of just about every American, let's delve deeper into the series and, more specifically, into where hidden rarity and value can be found. Oh, and the answer is YES to all "non-coin" people. These everyday nickels you have sitting in your wallets and purses can potentially be worth thousands. Value and rarity are all dependent on the strength of strike, as the steps of Monticello being clear and complete on the coin's reverse is vital. Having the "Full Steps" designation assigned to just a select few dates is the only way you will find overly impressive pricing within this modern series that is not known for providing much numismatic value. Outside of the War Nickel years of the early 1940's, there is not much history to speak of with the exception of the story behind the designer of the series, Felix Schlag, which I found to be very intriguing. Schlag was born and raised in Germany and, as a teenager, joined the German army to combat the Allied Forces in World War I. He exhibited artistic talent at a very young age and won many competitions throughout Europe. As a well-known and successful German sculptor and designer, he immigrated to the United States with his wife and children in 1929 where he began working as an automobile designer for General Motors. In the 1930s Schlag moved to Chicago where he was commissioned to design public sculptures. It is at this point in time where Schlag's story enters the realm of numismatics. It was quite common for public competitions to be held by the U.S. Mint to find new designs for various denominations of U.S. coinage. The Mint wished to redesign the existing Buffalo Nickel with the new design theme to be in honor of the 200th anniversary of Thomas Jefferson's birth. After numerous design revisions, Schlag ultimately won the contest for both his design of the obverse and reverse and received a prize of $1,000 for doing so. Tragically, Schlag's wife, Anna, passed away during this same time period and he had to use his prize winnings to cover the funeral expenses. It was in 1938 that the new nickel was minted and that Felix Schlag became an American citizen. His story is a testament to what our great nation stands for. His design from the 1930s has stood the test of time, as the obverse has gone basically unchanged to this day and is a staple among American coinage from years past through years to come. One of the only real changes to Schlag's obverse was the addition of his initials at the bottom of Jefferson's portrait.
For the century and a half that nickels have been a part of United States coinage, they have been well known, specifically by numismatists, for being weakly struck. The metal composition and sadly, the design itself is much to blame for this issue. It is certainly a problem but to many numismatists interested in modern coinage, it can be seen as a blessing in disguise since this is the main reason for why a Jefferson Nickel would be considered rare. The only other component to Jefferson Nickel rarity is condition, like most coinage in numismatics. Unlike most coins on the numismatic grading scale that are graded based on wear or simply condition, these modern Jefferson Nickels see their graded affected mostly by strike. The stronger the strike the more clear the detail is in the devices of the coin which increases the certified grade. Thus, strike is what exclusively makes the difference between an MS64 to an MS65, 66, 67 and so on. With that said, let us move on to the major determinant of value, which, of course, are the full steps. The steps I am referring to are those of Monticello on the reverse of the coin. The following is an image of the steps in full (on the left) and the more commonly seen incomplete steps (appearing on the right).
The exact definition of full steps are five clear, crisp, uninterrupted lines that are not smoothed out by a weak strike or marked up in any way. In terms of coin collecting and resale value there is no more important aspect to this series. Now that you have a fuller background and appreciation for the Jefferson Nickel, let's get down to the heart of the matter. As promised by this article's title, below is my compilation of five Jefferson Nickels worth over $10,000 along with some honorable mentions that should remain on your radar as well.
This date exists no finer than MS66 with Full Steps as graded by PCGS and NGC with just 31 total examples graded by both services combined. The most popularly auctioned grades are 64 through 66 with the sevenMS65FS coins and four MS66FS coins being the only two worth five figures. 65's are worth about $20,000 and 66's are worth about $35,000.
This date exists no finer than MS67 with Full Steps as graded by PCGS and NGC with just 37 total examples graded by both services combined. The most popularly auctioned grades are 64 through 67 with the threeMS66FS pieces and one MS67FS piece being the only two worth five figures. 66's are worth about $30,000 and the lone 67 brought a record sale of $35,250 in July 2020.
This date is far more rare than the previous two S-Mint's from the 50s as there are only six graded examples from PCGS and NGC combined. Considering the extreme rarity of this issue with Full Steps it comes as no surprise that any example with the designation is absolutely worth five figures. These six coins can be found in holders ranging from 65 to 67.
This Denver minted Jefferson Nickel is nearly impossible to find with Full Steps as only two graded examples exist and are graded MS64 and MS65. Only the MS65 Full Steps example is worth five figures. Certainly one of the most rare and valuable coins in the entire series.
The 69-D is quite unique as there is just one example graded Full Steps across any grading service. This single known piece is graded MS65FS and sold at auction in 2016 for just over $30,000 with an estimated value in 2020 of $35,000. Since it is the lone coin known for the date with Full Steps who knows what it will bring next time it sees the auction block.
Honorable mentions include the 1960-D, 1961-D, 1967 and 1969-S. The reason for these being honorably mentioned is that they are rarities as well. However, they are so weakly struck and rare with Full Steps that no examples have yet been certified with the Full Steps designation. There may be one or two of those dates out in the wild with Full Steps waiting to be found, but that may even be an over estimation. Additionally, I would like to provide a dates in the four-figure range that a large percentage of the population might very well overlook. Keep in mind that only full steps specimens have significant numismatic value. These coins have larger survival estimates and therefore higher populations at the grading services compared to the more valuable dates listed above. Overall, all are very weakly struck.
1949
1952
1953
1955
1955-D
1956-D
1960
1961
1962-D
1963-D
1966
1970-D
What an intriguing aspect of numismatics for everyone in the United States, as this series is so relatable and is still being produced today. I'm sure that collectors of modern coinage find this venture incredibly interesting. My advice to all would be to look into purchasing Mint Sets from these noted years and especially from the 60's, as they are relatively inexpensive. Who knows what you might find. One final note, look through old family collections and check out your local coin shops for what they may have overlooked.
Images courtesy of Heritage Auctions, HA.com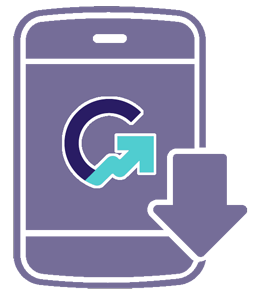 Download the Greysheet app for access to pricing, news, events and your subscriptions.
Visit these great CDN Sponsors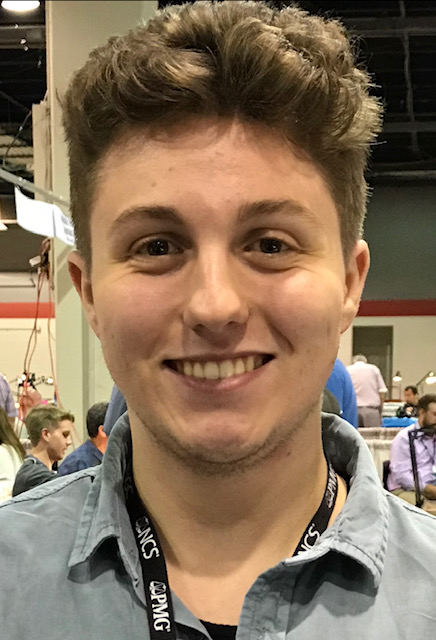 Christopher Maisano joined the Coin Dealer Newsletter as a numismatic contributor in September of 2019. He began his numismatic career at David Lawrence Rare Coins, where he still contributes as a numismatic writer/consultant on the company's weekly Coins We Love newsletter. Chris specializes in United States coinage and was the 2015 Professional Numismatic Guild's Young Numismatist scholarship award recipient. Chris is a lifetime member of the American Numismatic Association and has enjoyed attending the annual ANA summer seminar since 2015.
---