Palladium:

$2,146.00
$66.00
Bitcoin:

$24,248.62
$312.01
Ethereum:

$1,932.15
$56.34
GREYSHEET: 2018 FUN OPENS WITH OPTIMISM
As the majority of the country awoke to frigid temperatures and blizzard warnings, even seasonable Tampa, Florida, saw temperatures dipping to the thirties as dealer s
As the majority of the country awoke to frigid temperatures and blizzard warnings, even seasonable Tampa, Florida, saw temperatures dipping to the thirties as dealer setup opened on Wednesday. We witnessed a huge crowd awaiting entry at 2pm, for a coin show which many consider to be a bell-weather for the overall market. The large convention room was cold as the large bay doors stayed open for delivery trucks, which was in sharp contrast to the heated energy we saw on the bourse floor.
Nearly every dealer we spoke to has a positive outlook for 2018. Perhaps this is due to the recent surge in precious metals (gold is up nearly 4% since mid-December lows), and often spot prices have a direct effect on market enthusiasm. In this case, however, the energy of dealers is deeper the fickle metals prices which have burned this industry many times.
The bigger picture being painted here is derived from collector demand which is finally pushing up into the wholesale market. It is true that many small (and large) dealers have seen their business suffer over the past several years, and much is due to lagging efforts to adapt to a new landscape which is rooted in finding and appealing to customers online. Auction companies are seeing more and more bids from online sources over live auction attendance, and the same is true for traditional retailers of coins. We predict the winners in 2018 will be those sellers who have best adapted to online transactions, whether they use eBay, online exchanges like CDNX, or their own proprietary tools. Customers aren't walking into stores like they used to and bricks-and-mortar shops cannot afford to sit on your hands and hope buyers will just show up.
2018 RINGS IN WITH A BANG AT CDN
Time will tell how 2018 shapes up for the rare coin market, but here at CDN we are as energized as we've ever been. Here at the FUN show we've launched our premiere issue of The CPG Coin & Currency Market Review, or the "CPG" for short. The CPG features retail pricing for our readers and our copies are literally flying off the table here at the show. Our new app available for iOS and Android is a hit with the mobile crowd and we've got more exciting announcements coming over the next few months. If you are serious about numismatics, CDN is your partner in the business!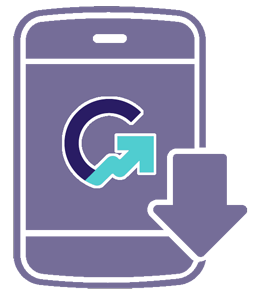 Download the Greysheet app for access to pricing, news, events and your subscriptions.
Subscribe Now.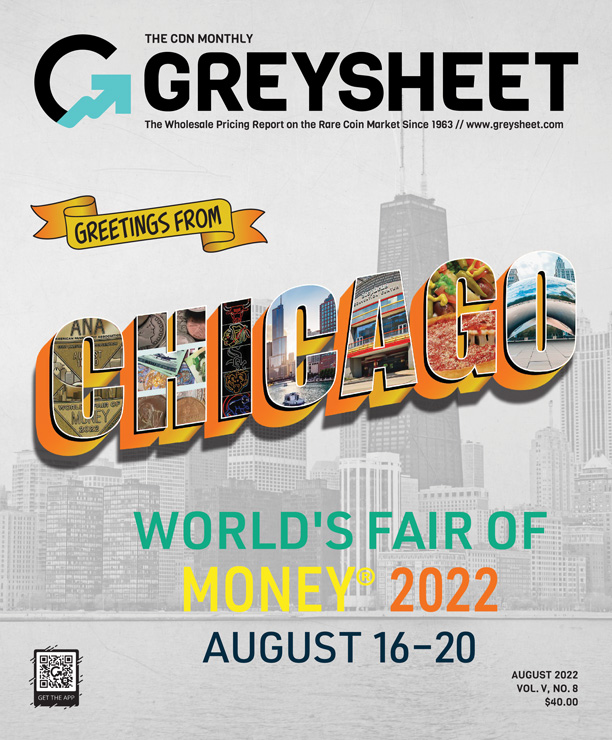 Subscribe to Monthly Greysheet for the industry's most respected pricing and to read more articles just like this.
Visit these great CDN Sponsors
---