Palladium:

$2,084.00
$8.00
Bitcoin:

$23,907.90
$104.24
Ethereum:

$1,888.16
$6.32
Canadian Dollar:

$0.78
$0.01
Greysheet: BULLION SHINES IN UNCERTAIN WORLD MARKET
Bullion is the big story this week, with both gold and silver charging to multi-month highs. Meanwhile, stock markets worldwide have absorbed steep losses as a result o
Bullion is the big story this week, with both gold and silver charging to multi-month highs. Meanwhile, stock markets worldwide have absorbed steep losses as a result of uncertainty from policy makers and high levels of volatility. We'll discuss how both of these events influence the rare coin market.
Gold bullion has seen intense demand over the past week in major economies worldwide on the back of the largest single day move in gold spot since 2009 on the 11th. We are also in the midst of the best performing quarter for gold in 30 years. Silver has also steadily climbed higher, approaching $16 an ounce mid-week before retreating slightly, and it holding well above $15.50. Right away we started seeing reports and huge physical demand from both the public and large financial institutions. Two of the largest bullion dealerships in England, for instance, reported multi million pound single day sales. Adding fuel to the fire were notes from the likes of Goldman Sachs and Bank of America with projections for gold to surge to technical levels of $1,315 and $1,375. Why the surge, when a few short months ago the mainstream financial media was proclaiming how poor of an investment gold has been? Interest rates. Specifically, the threat of the Federal Reserve going to negative interest rates. Chairwoman Yellen indicated in a Congressional hearing that the Fed has in the past reviewed this possibility, and is doing so in the present time. The consequences of such a policy move are far wider than can be covered in a short article such as this, however it is plain to see that it is bullish for precious metals and other tangible assets. Negative interest rate policy also forces the market to see gold for its original purpose: currency, made evident by a quote from an executive of JPMorgan (ironically a bank accused over the years of precious metals manipulation): "It tells you that in a flight to quality, in a safe haven, people have more confidence in gold than in bank deposits or paper money." Negative interest rates also severely cripple bank earnings because a bank's net interest margin significantly decreases. We have already seen this in Europe, with bank earnings plunging as a result of the ECB going to negative rates. Domestically, a weaker banking sector is inclined to lend less, causing the investment community to go risk-off, sell stocks and find safe havens.
The S&P 500 index has lost 15% of its value since hitting an all-time high this past May and in addition to falling stock prices, the credit market is under severe pressure. This is somewhat of a double-edged sword for the rare coin market. On the positive side, individuals are looking at their options to park their cash that comes from liquidating stocks and other paper assets, and a major option is bullion and rare coins. On the negative side, the market for investment grade ($10,000+) coins are often purchased by those with large stock market assets, and when those assets are not performing well those individuals are not as willing to extend for high end rare coins.
To conclude, the coming months will be marked by high volatility in the equity markets, as policy makers struggle to deal with their eight years of monetary easing and its yet-to-be-seen consequences. More and more individuals will turn to the proven hard assets of gold, silver, and rare coins.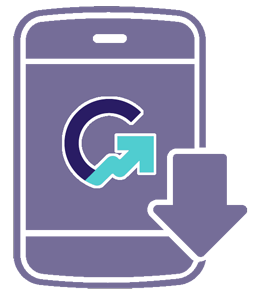 Download the Greysheet app for access to pricing, news, events and your subscriptions.
Subscribe Now.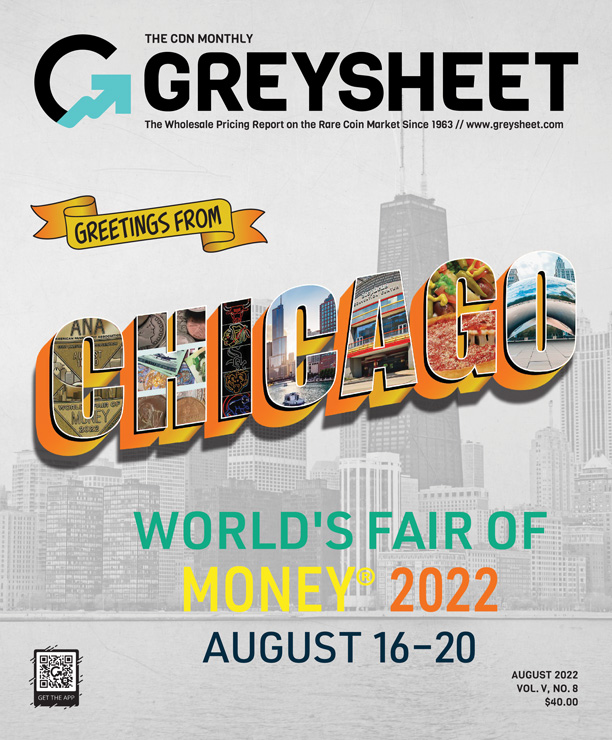 Subscribe to Monthly Greysheet for the industry's most respected pricing and to read more articles just like this.
Visit these great CDN Sponsors
---