Palladium:

$2,120.00
$36.00
Bitcoin:

$23,362.59
$450.90
Ethereum:

$1,713.94
$65.24
GREYSHEET: NATIONAL COIN WEEK: LET'S HELP ANA SPREAD THE WORD
During week of April 15-21, the numismatic community celebrates the 95th annual National Coin Week. The theme this year is "Connecting Cultures: From Many, One." This t
During week of April 15-21, the numismatic community celebrates the 95th annual National Coin Week. The theme this year is "Connecting Cultures: From Many, One." This theme is immediately reminiscent of the motto that has appeared on United States coinage since 1795: E Pluribus Unum. According to the American Numismatic Association, which established National Coin Week (NCW) in 1924, this theme was chosen in order "to honor the role of numismatics in building bridges and promoting unity and reconciliation."
The first NCW was held the week of February 9th to the 16th, 1924, and was the initial idea of ANA Governor Julius Guttag as presented to then-ANA President Moritz Wormser. The goal was "to attract the general public to our hobby and consequently increase our membership, and aid in our science." Guttag was a native of New York City and was the founder and first president of the famous Westchester Coin Club, and was Life Member #24 of the ANA. He was a numismatic author and operated a foreign exchange firm by the name of Guttag Bros. His extensive coin collection was sold by Abe Kosoff in a series of auctions in 1940-1942. In 1925 the week was dubbed Old Coin Week and continued until 1927, after which it was not actively promoted by the ANA. In 1939 it was renamed National Coin Week and moved to the month of March. Then in 1942 the week was moved to the third full week of April, where it remains to this day.
There has been much written about ways to expand, grow, or even maintain our hobby, and the NCW initiative is one of the ways this effort can take material shape. Those with brick and mortar coin shops are in a prime position, not only to educate but create special offers during this week for their customers. While offering a small discount is one way, how about offering some type of educational material with a certain type of purchase? Even if the recipient does not immediately use it, how can we know what eyes find such materials, in homes or schools, sparking numismatic curiosity. Those dealers with an online presence might choose to create a special discount code for NCW, or offer something like free shipping for certain orders. For those in the educational arena, the ANA has created a thoughtful matching activity: 20 images of bridges are to be matched with the coins on which they appear, the bridges representing this year's theme. It would make a terrific history or geography lesson. Please visit www.money.org/numismatic-events/national-coin-week for more information.
For our part, CDN will offer 20% off all subscriptions!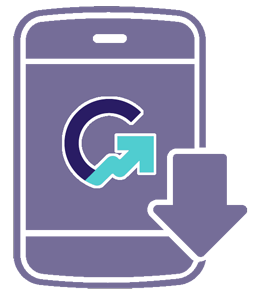 Download the Greysheet app for access to pricing, news, events and your subscriptions.
Subscribe Now.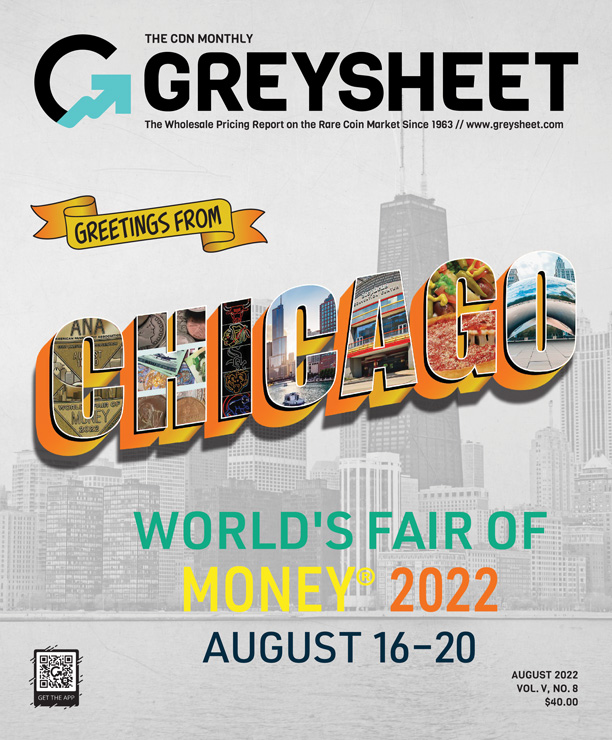 Subscribe to Monthly Greysheet for the industry's most respected pricing and to read more articles just like this.
Visit these great CDN Sponsors
---