Bitcoin:

$23,246.51
$123.19
Ethereum:

$1,604.84
$5.33
Greysheet: THE WORD FROM ANA MIDWINTER: "IF IT WAS GOLD-IT SOLD!"
According to Laura Sperber of Legend Numismatics, the ANA Mid-Winter was a bust from the attendance perspective, but wholesale activity was brisk for the first 24 hours
According to Laura Sperber of Legend Numismatics, the ANA Mid-Winter was a bust from the attendance perspective, but wholesale activity was brisk for the first 24 hours. Other dealers we spoke with shared varying sentiments, as John Brush, President of David Lawrence Rare Coins, stated that "overall floor activity was far above average for a Mid-Winter ANA. The public that was in attendance were enjoying the familiar venue and were quite active. While some national wholesalers were noticeably absent, this year's version of the National Money Show was an improvement from recent years"¦perhaps it was the improved location, but when the dust settled, we were quite pleased with the final results." Brush adds, "this market really feels like it has strong support overall, and demand appears to be growing, especially from collectors on a weekly basis."
MARKET ANTICIPATES POGUE IV
The fourth part of the D. Brent Pogue collection commences next week, held by Stack's Bowers and Sotheby's, nearly ten months since part three was sold. Unlike previous sessions which were held at the Sotheby's headquarters in New York City, this auction takes place in a more historic and charming setting. The Evergreen House is the estate in Baltimore purchased by the Garrett family in 1878, and inhabited by the family until it was donated to the Johns Hopkins University in 1942, which now maintains both the house and the collections within. All of this is relevant to numismatics because successive generations of the Garrett family built one of the all-time great collections of U.S. coinage, sold over 35 years ago. It's quite an auspicious opportunity to acquire these famous coins in the place in which they were originally assembled. Among the lots in this session which are pedigreed to the Garrett collection are the PCGS PR66RB 1831 Reverse of 1836 half cent, the PCGS MS64BN 1794 Head of 1793 cent, and the PCGS MS65+BN 1798 cent (Sheldon-179).
The sale begins with half dimes, then proceeds to dimes, quarters, half dollars, mostly of the Liberty seated type and then on to Draped Bust dollars. The dollar section has many tremendous coins and, while the Dexter 1804 dollar (graded PCGS PR65) will rightly receive much attention, three others stand out. The Norweb/Lawrence Stack 1798 dollar, certified PCGS MS65 has a wonderfully toned obverse and is tied with just one other 1798 dollar as finest known. The gem Amon Carter 1801 is a coin which has been known for its incredible eye appeal since at least 1950. Described as "prooflike," it is also tied with one other piece as finest known for the date. Another great rarity-the 1802 proof restrike dollar-is offered in this sale. It boasts an excellent strike and outstanding peripheral toning. The sale then proceeds to half cents starting with 1800, with many outstanding rarities some of which are pedigreed to the record-breaking Missouri Cabinet. The sale concludes with a long run of large cents, starting with 1793 Liberty Cap pieces through to 1857. Among the many standouts are four 1794 cents pedigreed to the British Lord St. Oswald collection, a provenance which has been the topic of much recent research, although its importance has been known in specialist circles for some time.
THIS WEEK'S MARKET
Gold Type:
Gold has rallied nicely this week post-Fed as the US dollar index tumbles. This has helped bump up circulated gold type, although many coins can still be bought at historically low premiums.
Modern Commems:
fresh bidding activity is reflected in this series, with mostly decreases tied to the lower silver price. Modern commem halves show better performance.
Mint State Type:
Updates for early copper resulting from our work on the upcoming Quarterly 1 issue, and also Liberty Seated dollars and Trade dollars move up.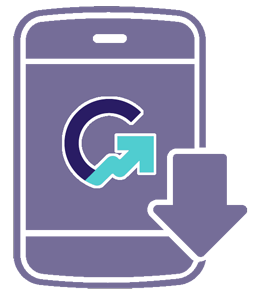 Download the Greysheet app for access to pricing, news, events and your subscriptions.
Subscribe Now.
Subscribe to Monthly Greysheet for the industry's most respected pricing and to read more articles just like this.
Visit these great CDN Sponsors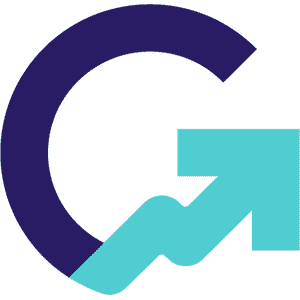 The trusted name in numismatic pricing since 1963, CDN Publishing is home to important industry reference and price guides, including the Greysheet, Greensheet, CPG Rare Coin Market Review, and the CAC Rare Coin Market Review, and the Banknote Book. Located in Virginia Beach, you can find out more at www.greysheet.com, or call 757-655-1056.
---