Bitcoin:

$29,013.66
$16.79
Ethereum:

$1,780.36
$2.70
How the Rare Coin Business has Changed
I have had a pretty long-term view of the bullion and rare coin markets and I marvel at where we are today and how we got here. I also marvel at how adaptable the dealers and the markets are.
I have had a pretty long-term view of the bullion and rare coin markets and I marvel at where we are today and how we got here. I also marvel at how adaptable the dealers and the markets are.
In 1979, I entered the coin business as a professional dealer. The bullion market was really red hot as the Hunt Brothers, from Texas, were desperately trying to corner the silver market. In 1978 the average silver spot price was around $5. By January of 1980, silver had been driven up to $49.45 per ounce. The demand for silver was insatiable, until the market crashed. The rare coin market was very strong as well because dealers who were making daily profits in silver were also buying rare coins.
Even then, the Coin Dealer Newsletter (AKA, "The Greysheet") recorded what was actually happening in the rare coin and bullion markets. But while the prices for gold and silver were volatile, the rare coin market continued a strong and steady increase. The January 4, 1980Greysheet trumpeted "RECORD BREAKING PRICES GREET NEW DECADE!" so who wouldn't want to participate with all of the great activity going on.
That affirmed my decision to enter into the coin business. I started setting up at regional and major coin shows. Life was good—coin shows were well attended and were very active. I never regretted my decision.
At the shows, most dealers had a certain area(s) of the U.S. rare coin market that they liked and understood very well. They knew the tough dates, the better struck issues, the coins that typically had great luster. They knew which coins were the most undervalued and they knew how to grade those coins well. And that is exactly where their inventory was centered. Dealers specialized in Colonials, early Copper and maybe early Type coins. Other dealers specialized in different denominations and their cases might be full of Barber coinage, Standing Liberty Quarters, or Classic Commemoratives. They had lots of the coins in which they specialized.
You would rarely see dealers that had all types of United States coins and, in addition, had all types of Foreign or Ancient coins as well as U.S. or World Currency in their stock. Coin shows had special areas exclusively for dealers selling Foreign or Ancient coins or Currency.
Most collectors had a specialty too and they knew the dealers who catered to their special interests. Prices moved weekly as reported in theGreysheet and auction results were top stories in Coin World and Numismatic News.
At the major coin conventions in the United States, all of the dealers in U.S. coins dominated the bourse floor. Some larger shows, such as the Long Beach Coin Expo, had those separate sections for dealers in world coins, or currency, or even sports cards. Those bourse tables were located together so that the collectors of these items could shop at their own "mini coin show" in the rows containing those dealers.
Life for all coin dealers and collectors was going well, and predictably, until February 3, 1986. That was the day that the Professional Coin Grading Service (PCGS) began operations. The founders came up with an idea to standardize grading and to charge a fee for those services, and they truly revolutionized the rare coin market. The Numismatic Guaranty Corporation soon followed suit and now PCGS had a true competitor in NGC. An entire "alphabet stew" (NCI, ICG, ICR, etc.) all tried to follow suit but no one could compete with NGC and PCGS for consistency, reliability, integrity and dealer support within the marketplace.
Suddenly, by sending in your coins, you no longer had to worry about counterfeit coins, as these two grading services authenticated your coins before grading them. Now dealers of U.S. Large Cents could purchase NGC or PCGS Morgan Silver Dollars and feel confident that their purchases were authentic and graded properly. And with the help of the Coin Dealer Newsletter, they could accurately determine the current price of these coins. In fact, the more graded coins one saw, the better their own grading skills became. Regardless of their specialty, coin dealers were now much more aware of grading nuances such as strike, luster and eye appeal. And they were aware of every other U.S. coin series and could trade them with reckless abandon.
But that's not all. Not long after NGC opened its doors for business, they also began accepting World Coins for authentication and grading. Dealers in U.S. coins no longer needed to be expert in grading Canadian Silver Dollars, British Sovereigns or Mexican Pesos. They could buy a coin that "looked nice" and send it off to be graded.
Many U.S. coin dealers found huge price disparities between U.S. coins and similarly scarce world coins. Demand for the most beautifully toned and scarce world coins began to increase as those coins were shipped to NGC in huge quantities. Prices for World Coins began to rise and as one walked across the bourse floors of major coin shows, U.S. coin dealers began to have more and more certified world coins in their showcases. Everyone now noticed that the prices were higher on these newly-graded specimens than they were for their ungraded counterparts.
So now virtually all U.S. and many world coins could be graded by either of these two grading companies and even if you weren't as familiar as you should be with the country or types of coins in question, you could still develop a price for those graded coins. Between auction prices realized and the pricing catalogs, it was possible to price even many esoteric coins. The result was that more U.S. dealers were aware or world coins and willing to take a chance on them, as were world coin dealers willing to buy certified U.S. coins when they were offered.
Coin shows around the country, and the attendant auctions, became the benchmarks for the industry. The ANA shows (Winter and Summer), the FUN show, all of the Long Beach shows, Central States and the Silver Dollar show became "must attend" shows for all serious dealers. Prices continued to increase as trading became faster, easier and more widespread. Even Wall Street took notice and such Main Street firms as Merrill Lynch and Kidder Peabody set up rare coin funds so as not to miss out on the roller coaster ride. Then along came 1989 and at the June Long Beach show, everything came to a grinding HALT! At least for a few years—prices dropped, some dealers didn't survive and the market achieved the equilibrium that it required.
But some very good things came out of that. Hand in hand with the rise in certified coins, came the amazing reliance on the Internet by the world of numismatics. Trading networks such as Coin-Net (early in 1982), Certified Coin Exchange (CCE) (in 1990) and CDN Exchange (CDNX, www.cdnexchange.com) (formerly CoinPlex, begun in 2011) sprung up and especially between shows became a preferred venue for trading all types of coins, especially those that were certified by PCGS and NGC. But the Internet was not just numbers and lines of text as it the early Coin-Net days. In the mid to late 1990s the technology had sufficiently advanced that communications were better and exponentially faster and digital images provided an entirely new venue for coin trading—the online dealer!
Local coin shops still exist and will continue to survive in larger cities but the numbers of coin shops have dwindled. The collectors and investors in rural parts of the country have access to more coins than you can see at every major coin show combined. The collectors and major dealers, for the most part, were aging by the start of the 21st century and the newer generation of dealers and collectors were more inclined to see what was being offered on the Internet than they were to drive across the country to attend a coin show.
Local, regional and even some national shows became only a shell of what they were in the heydays of the 1980s. The 2000s brought new buyers to those dealers who spent their money on technology. Having great, large, clear images of coins and currency became a prerequisite for gaining online market share. The online dealers' way of doing business, no intrusions and no pressure, made customers feel comfortable as did the great images and the money-back guarantees.
But it was not only trading that the Internet provided, but most importantly it provided more information than anyone thought was humanly possible to upload. Population reports of graded coins, original mintage figures, research articles about coins proliferated all across the web.
But there was another, more subtle change that the Internet forced on many dealers. For the most part there was a movement away from being a specialized dealer and becoming more of a generalist. Now your customers are not just people who walk into your coin shop or walk by your table at a coin show. They come from all walks of life and from all corners of the country—or even from around the globe. They clamor for U.S. coins and currency, world coins, ancient coins and exonumia—they want it all! The collectors may specialize but due to this virtual access to coin dealers everywhere, many dealers, especially those who primarily are based online, have had to adapt the most.
Tom Caldwell is the Founder and President of Northeast Numismatics. Tom is a venerable fixture at all coin shows and has more than 50 years of experience. You might expect that Tom's website is loaded with every type of U.S. coin. You would be correct—except that it also features dozens and dozens of items of U.S. currency. It also features hundreds of world coins, a couple of hundred U.S. and world tokens and medals and even a handful of ancient coins. For a dealer who has been trading for half a century why is there so much diversity on his website?
When Tom started online more than 25 years ago, his website inventory was all U.S. coins. Then as he added more staff with experience in world coins, Northeast began to offer those coins on its website in addition to the US coins and it just grew and grew over the last 15+ years.
"Customers came to our website, not just to buy U.S. coins; they were there for every type of coin and currency imaginable. And as buyers came to buy, sellers began to offer us their collections too. We demonstrated to them that we were knowledgeable buyers not only of all U.S. coins, but for paper money, world coins, tokens and medals—whatever they happened to have. They knew that we would buy everything, not just their nice U.S. coins," Caldwell said. "We made it easy for them to sell everything to Northeast. And we enjoy having such a wide variety on our website," Caldwell concluded.
Likewise, another driving force online is APMEX. APMEX is well-known as the online industry leader in bullion products and rare coins and currency. Its website contains more than 45,000 different products that are in stock and available for immediate purchase. The APMEX philosophy is to be the "one-stop shopping experience for buyers."
Ted Ancher is the Director of Numismatics for APMEX and he travels all across the country to buy inventory. "We are trying to appeal to such a wide variety of buyers that when we go to see dealers or go to coin shows, our buying list is incredibly extensive. There are very few things that we won't buy. Our website offers coins and currency from every country and our prices range from $1 to $50,000. We work hard to have coins everywhere in between those prices," said Ancher.
"Our customers expect to come to APMEX and see anything and everything. But what you see on our website isn't random. For example, we have continued to increase our currency purchases because more and more customers are coming to us to buy currency. The same is true with world coins and ancients. While they may never supplant U.S. coins, we will continue to sell what our customers want to buy from us," Ancher stated.
There is a famous quote that is mis-attributed to Charles Darwin. Regardless of who said it, it does apply to the coin industry and to coin dealers— "It is not the strongest of the species that survives, nor the most intelligent that survives. It is the one that is most adaptable to change."
Mike Garofalo has been a Professional Numismatist for over 40 years. He was President of Liberty Numismatics and retired from APMEX as Vice President and Director of Numismatics. He is a Life Member of the American Numismatic Association and a member of Numismatic Literary Guild.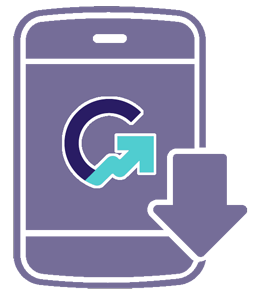 Download the Greysheet app for access to pricing, news, events and your subscriptions.
Visit these great CDN Sponsors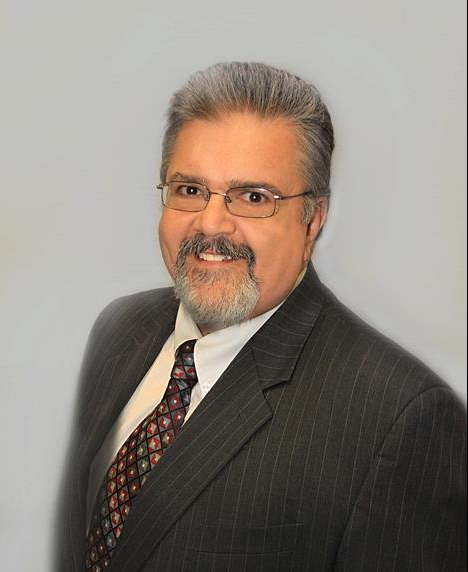 Mike Garofalo has been a coin dealer for over 40 years and recently retired as Director of Numismatics from APMEX. He has been both a wholesale dealer and a retailer. A prolific writer, he enjoys bringing to light previously unknown numismatic facts. He can be reached at
Mike@NumismaticAuthor.com
---