Bitcoin:

$27,173.01
$66.23
Ethereum:

$1,848.26
$0.78
Incredibly Fresh Millholland Coin Collection, Part 3: Seated Dollars
Analyst Greg Reynolds provides a review of Proof Liberty Seated dollars sold recently as part of the important Millholland Collection.
Relatively expensive coins in the Millholland Collection were auctioned by Stack's Bowers on March 21. The focus here is on Proof Liberty Seated silver dollars, certainly a highlight. Indeed, the Millholland Collection may be best remembered for Proof Liberty Seated dollars that exhibit colorful and rich natural toning.
Results for medium-priced coins of various denominations in the Millholland Collection will be covered in part 4. For an introduction to this collection, please see part 1. Liberty Seated quarters were covered in part 2. Generally, James Millholland's Proof coins dated from 1859 to 1894.
Millholland's Proof 1859 silver dollar was PCGS certified as Proof-64+ and CAC approved. While evaluating coins that have already been graded by PCGS or NGC, experts at CAC in New Jersey ignore the plus aspect of plus grades. Personally, I find the grade of this 1859 dollar to be in the middle of the 64 range rather than in the high end and it might be true that experts at CAC did as well.
The combination of mottled green colors in the fields and the blue areas near the periphery has a positive impact upon the viewer. Moreover, the blue, violet, russet and green tints in various areas on the reverse are entertaining. While the reverse is lighter than the obverse, the obverse is even cooler with a really noteworthy blend of colors, especially mottled green hues. The $11,500 price realized for this Proof 1859 silver dollar was very strong, though did not really surprise me.
The CAC approved, PCGS certified Proof-66 Millholland Collection 1860 dollar is a great example of a type coin for a gem type set of some sort. When the obverse is tilted under a lamp, orange, magenta and russet plus multiple shades of green are apparent along with underlying, full strong mirrored surfaces. The eye appeal of the reverse is not as high as that of the obverse, though the reverse is more than very attractive.
A fair question is why this 1860 silver dollar was not and should not be graded as 67? A few small contact marks near the last star are noticeable. Some smudging about OF, AM and the eagle's neck is significant. Furthermore, there are some hairlines underneath the toning. After both eye appeal and technical factors are taken into consideration, a grade in the middle of the 66 range is applicable. No one expects a 19th century coin to be perfect.
For a Proof-66 1860 dollar, I believe the CPG-CAC medium retail estimate of $28,100 to be accurate. For this specific coin, the $28,800 result is more than fair.
The Millholland Collection 1865 is fabulous, one of the best No Motto Proof Liberty Seated dollars that I have ever seen, after viewing them for decades! This coin really commands to be tilted under a lamp and allowed to display its wonderful colors.
1865 Proof Liberty Seated Dollar, PCGS/CAC PR66+

This 1865 is PCGS certified as Proof-66+ and CAC approved. In my view, this coin could fairly be graded in the lower part of the 67 range. I am not suggesting, however, that any grading service in the present or future will or might assign a 67 grade to this coin. It does have some hairlines. Its eye appeal and technical rating are both extremely high, though, in my own opinion.
For a Proof-66 1865 dollar, the CPG-CAC medium retail value estimate of $28,100 is applicable to a coin that grades in the middle of the 66 range, not necessarily to a coin that merits a grade above the middle of the 66 range. Greysheet Bid, an estimate of a top dealer-buy level, for a Proof-67 1865 dollar, without a CAC sticker, is $46,000. The $38,400 result for this 1865 was very much a fair collector price, perhaps exactly right, from a logical perspective.
The 1866 was not nearly as appealing a coin as the 1865, though was a much better value. The $19,800 result was moderate, one of the least strong prices in the Millholland group of Proof Liberty Seated dollars. If asked, I would have recommended that a collector pay as much as $25,000 for this CAC approved, PCGS certified Proof-66-Cameo 1866 silver dollar. It is technically strong and features many of the cool natural tones that tend to be found on Proof silver coins from the second half of the 19th century in general, and from the Millholland Collection in particular.
The $24,000 result for the 1867 was a very strong price. It was PCGS certified as Proof-65+ Cameo and has a sticker of approval from CAC. It has tremendous eye appeal for a coin that is graded 65+. Even so, it has noticeable hairlines. Although I very much like this coin, other Proof Liberty Seated dollars in this run were better values. Even $18,000 would have been a strong price for this 1867 silver dollar.
1867 Proof Liberty Seated Dollar, PCGS/CAC PR65+

The 1869 brought a very strong price, too, $31,200. The natural colors, strong mirrors and originality may altogether have spurred bidders. This 1869 was PCGS certified Proof-66-Cameo and CAC approved. It must be tilted under a lamp in a dark room to be fairly appreciated.

I would have been glad to recommend the 1872. It was PCGS certified Proof-64+ Cameo and CAC approved. Yes, there are some light scratches in the central reverse and multiple abrasions on the obverse. All these imperfections, however, are consistent with the overall grade, as this coin has the level of eye appeal that would be associated with a gem quality coin. Though certainly in the retail range, the $12,000 result was a very fair deal.
1872 Proof Liberty Seated Dollar, PCGS/CAC PR64+ CAMEO

As the Proof Liberty Seated dollars in the Millholland Collection tended to score very high in the categories of originality and eye appeal, they attracted much attention and generated enthusiasm among collectors. I will always remember these.
Copyright ©2023 Greg Reynolds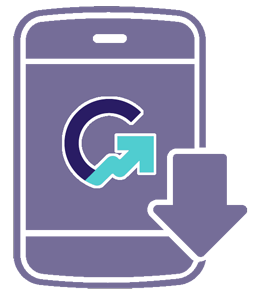 Download the Greysheet app for access to pricing, news, events and your subscriptions.
Subscribe Now.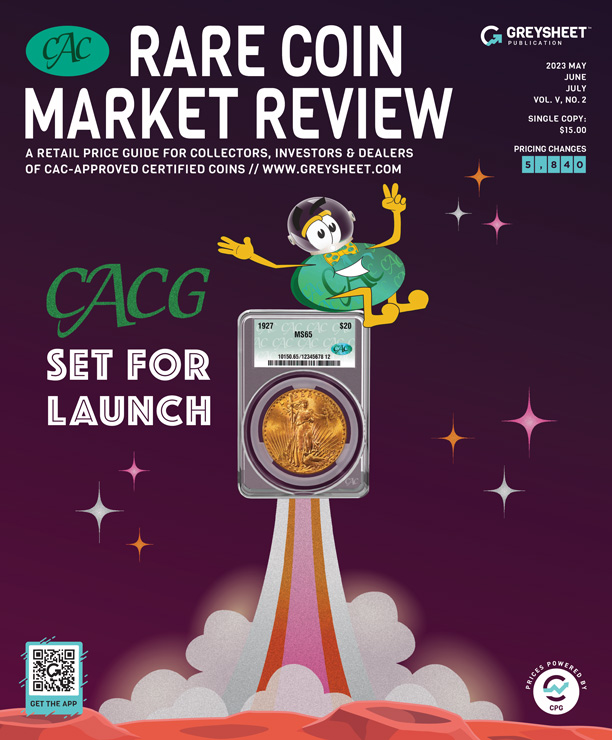 Subscribe to CAC Rare Coin Market Review for the industry's most respected pricing and to read more articles just like this.
Visit these great CDN Sponsors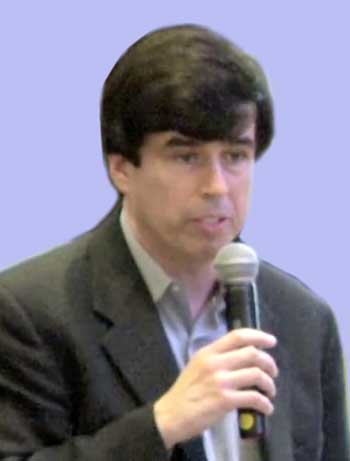 More than 750 of Greg Reynolds' articles about coins and related items have appeared in ten different publications. Reynolds has closely examined a tremendous number of rare, or conditionally rare, vintage U.S., British and Latin American coins. Furthermore, he has attended dozens of major coin auctions, including those of Eliasberg, Pittman, Newman, Gardner and Pogue Family. From the NLG, Reynolds has shared or won outright the annual award for 'Best All-Around Portfolio' a record seven times. Greg is available for private consultations and analyses, especially regarding rarities and auctions.
---