Palladium:

$1,882.00
$1.62
Bitcoin:

$19,241.02
$95.23
Ethereum:

$1,049.71
$12.44
Joel Anderson: a Quiet but Huge Force in Numismatics, Has Passed Away at the Age of 76
Many know Joel as a renowned collector of paper money, but he was a life-long coin collector who built an empire that Whitman Publishing, ANACS grading service, American Numismatic Rarities, Stack's Bowers, Whitman Baltimore Expo and more.
It is with a truly heavy heart that I learned the news of the passing of a friend and numismatic colleague, Joel Anderson. Joel was not seen often on the bourse floor at shows, but he was a huge presence in our industry and was beloved by all of us that had the opportunity to get to know him. The smile in the picture here perfectly matches his personality in real life. I personally had the opportunity to do business with Joel -- buying and selling -- in the early 2000s. He was always friendly and humble and a pleasure to do business with. 
Readers can learn more about Joel on his obituary (link) and the official biography below. He will certainly be missed.
* * *
BIOGRAPHY OF JOEL ANDERSON
Joel was born and raised in Florence, Alabama, where he attended the University of North Alabama. He has spent most of his life involved in the family-owned business established by his late father, Clyde W. Anderson, a firm that evolved from the street corner newsstand set up in 1917 when Clyde was forced to leave school at age 14 to support his family. Joel is active in a variety of civic and philanthropic activities. He has served his community as director and chairman of the board of Riverhill School and as a board member of the Riverhill School Foundation. He has acted as director of Shoals Chamber of Commerce; director of First National Bank; chairman and founder of the Florence Lauderdale Library Foundation; chairman of the Shoals Literacy Council; director of the YMCA; and the Florence-Lauderdale Industrial Expansion Committee.

Joel has also served as founder, chairman and director of the American Fireworks Standards Laboratory and has worked extensively with China fireworks manufacturers and China national and regional agencies to encourage the manufacture of safe fireworks for the American market. Joel led the effort to enable fireworks to be independently tested for safety and compliance with U.S. regulations prior to shipment to export. He serves on the Nominating Committee of the University of Alabama Business Hall of Fame and is on the board of directors of a New York City residential building. He serves as trustee and past president pro tem of the University of North Alabama board of trustees. He is currently a board member of the Alabama Bicentennial Commission and a director of First Southern Bank.
His philanthropic, civic, and humanitarian endeavors have been recognized by the Anti-Defamation League when they honored him with their Distinguished Service Award. In 2003 he was the first recipient of The 25 Year Club Frank Herrera Award, the prestigious national magazine industry award. In 2006 Joel was named Shoals Citizen of the Year. In 2016 he was inducted into the Alabama Business Hall of Fame and received the Lifetime Achievement in Innovation Award from the Economic Development Partnership of Alabama. Joel was an avid coin collector and in 2020 received the prestigious American Numismatic Association's Philanthropy Award.
For many years, Joel has provided mentoring, and in many cases capital, for young entrepreneurs starting businesses in the Shoals, including a Shoals based retailer whose business grew to have stores in 14 major cities.
Joel has served as chairman and director in the Anderson Companies. Today the principal Anderson Companies include Anderson Media Corporation (which through its Anderson Merchandisers subsidiary is one of the country's leading providers of in-store solutions); TNT Fireworks, the country's largest importer and distributor of consumer fireworks; Anderson Press, whose subsidiary, Whitman Publishing Company is the leading publisher of books and related products for coin and stamp collectors, and Books-A-Million, the country's second largest book retailer. Together the Anderson Companies employ over 11,000 associates throughout the United States, United Kingdom, Hong Kong and China.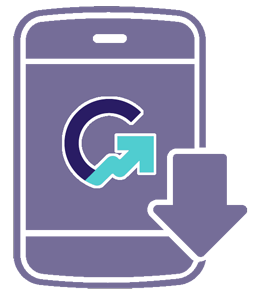 Download the Greysheet app for access to pricing, news, events and your subscriptions.
Visit these great CDN Sponsors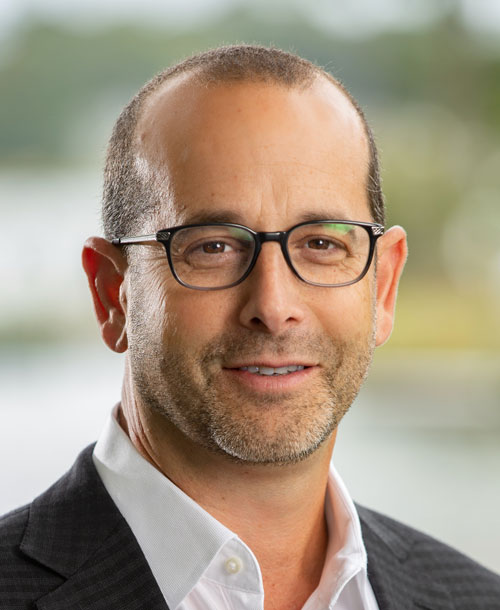 The President, CEO and managing partner at CDN Publishing, John Feigenbaum, has been a professional numismatist since 1979. Formerly president of David Lawrence Rare Coins, John has taken on Publishing and executive responsibilities for CDN Publishing. John has written for numerous trade publications and published "The Complete Guide to Washington Quarters" in 1991. In 2014, John received the PNG Abe Kosoff Founders Award for "his steadfast dedication to the entire numismatic community".
---