Platinum:

$1,004.00
$5.00
Palladium:

$1,399.50
$18.00
Bitcoin:

$26,903.22
$188.90
Ethereum:

$1,868.92
$14.76
Australian Dollar:

$0.66
$0.01
Letters to the Editor: Why are Greysheet prices online so much different than in print?
Does the market change that quickly are am I not using your reference material correctly?
Question: I am a new subscriber to your publication, and I am confused by the price variations between the Greysheet magazine and the wholesale pricing that I access, online with my desktop, and or the Android phone application. I understand that the May publication is probably April pricing because of print/mailing delay however some coin price change seems dramatic (reference 2006-W Gold $50 Buffalo PR70 proof... May Greysheet price $2109.00...current online price $2374.44) quite a difference even if one takes in consideration the changes in gold spot price. Does the market change that quickly are am I not using your reference material correctly?
I plan to become a coin dealer in the near future and want to invest in good quality coins at wholesale pricing primarily as an investor, not a collector. Which wholesale price is the best one to use in determining a coin's value or do I need to blend the two prices together?
My current value formula includes Red Mega Retail, CPG Retail, Greysheet Wholesale, and average of least 6 to 12-months of realized prices on Great Collections, Heritage, and E-bay auctions. Any suggestions you can provide would be greatly appreciated.
Answer: Prices are definitely prone to dramatic changes – especially bullion-related items. The printed publications are always out-dated the moment they come out because we need a 3-week lead time just for the printer and mailing. Online prices are updated hourly. Of course many of the prices don't change month-to-month so people like the printed sheets for easy reference but it's totally up to you.
Your strategy of researching multiple price sources is a great one! We highly encourage buyers and sellers to be as informed as possible when making decisions. 
Thank you for being a subscriber!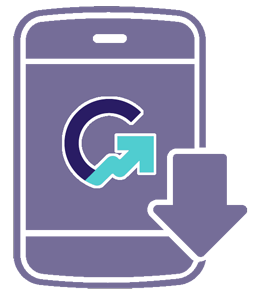 Download the Greysheet app for access to pricing, news, events and your subscriptions.
Subscribe Now.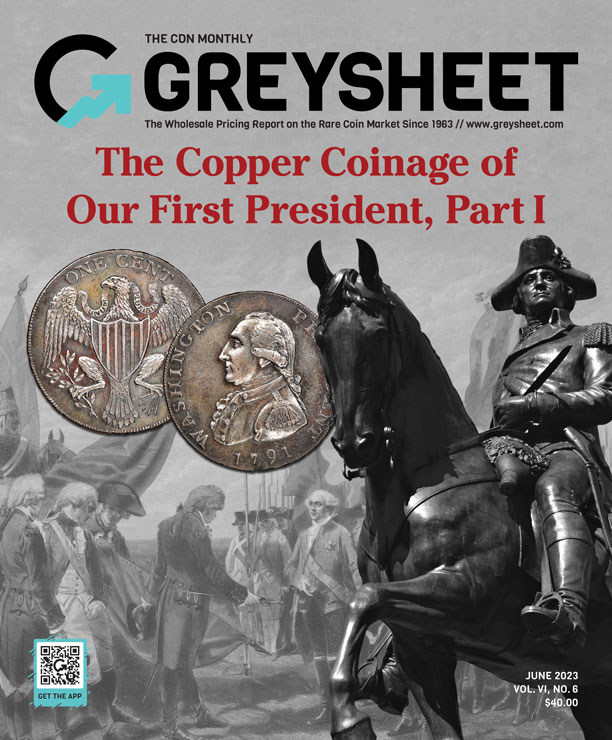 Subscribe to Monthly Greysheet for the industry's most respected pricing and to read more articles just like this.
Visit these great CDN Sponsors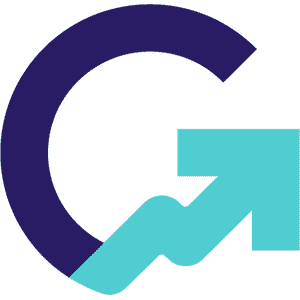 The trusted name in numismatic pricing since 1963, CDN Publishing is home to important industry reference and price guides, including the Greysheet, Greensheet, CPG Rare Coin Market Review, and the CAC Rare Coin Market Review, and the Banknote Book. Located in Virginia Beach, you can find out more at www.greysheet.com, or call 757-655-1056.
---