Platinum:

$1,029.00
$4.00
Palladium:

$1,435.00
$7.00
Bitcoin:

$27,912.65
$193.50
Ethereum:

$1,900.34
$10.48
Lucky 8 Note Is One of the Rarest Small Sized Notes On the Market
The number 8 is considered to be the luckiest of numbers in China, with the more 8's the better.
The number 8 is considered to be the luckiest of numbers in China, with the more 8's the better. The Cantonese word for eight, which is similar in sound to the word for "prosper" or "wealth". There are also regional dialects where the words for "eight" and "fortune" are close. For this and other reasons, anything with 8s is considered lucky, and one special currency note with the serial number 00000088A may prove to be very lucky for the consignor when it crosses the auction block in January!
Small sized paper money has been produced since 1929 and can often be fairly common, but the 1933 $10 notes, cataloged as Friedberg 1700, are quite the exception to this rule. 1933 Silver Certificates are some of the rarest and most desirable silver certificates extant and have been nicknamed the "King of the Silver Certificates." It can be hard to find one of these notes in general, but especially in nice condition with a cool serial number!
They are hard to find mainly due to the redemption clause printed on each note, which stated "Payable in Silver Coin to Bearer on Demand." Wanting to avoid a rush for silver dollars at banks, the Treasury Department quickly changed the wording to remove the word "Coin" from the clause for the Series of 1934.
Heritage will be offering a note that has many great attributes in the January Paper Money Auction 3586: scarcity, a low serial number, a high grade, and lucky number 8's! Check out this wonderful and bright PCGS Gem New 66PPQ note, which would be a prize for any collector, here:
https://currency.ha.com/itm/silver-certificates/fr-1700-10-1933-silver-certificate-pcgs-gem-new-66ppq/p/3586-31093.s?ic4=ListView-Thumbnail-071515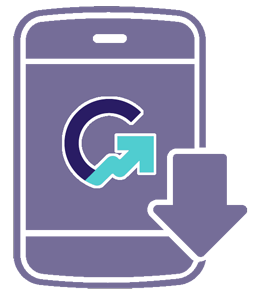 Download the Greysheet app for access to pricing, news, events and your subscriptions.
Subscribe Now.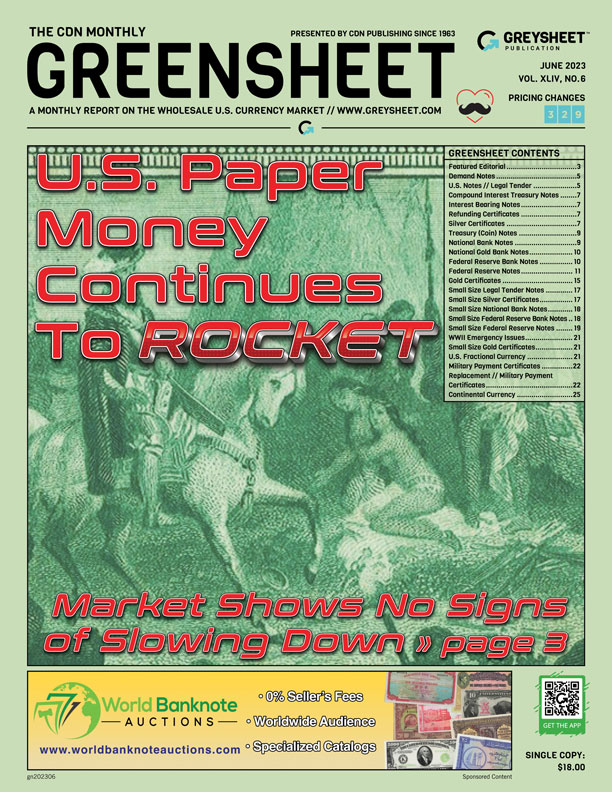 Subscribe to Monthly Greensheet for the industry's most respected pricing and to read more articles just like this.
Visit these great CDN Sponsors
Source: Heritage Auctions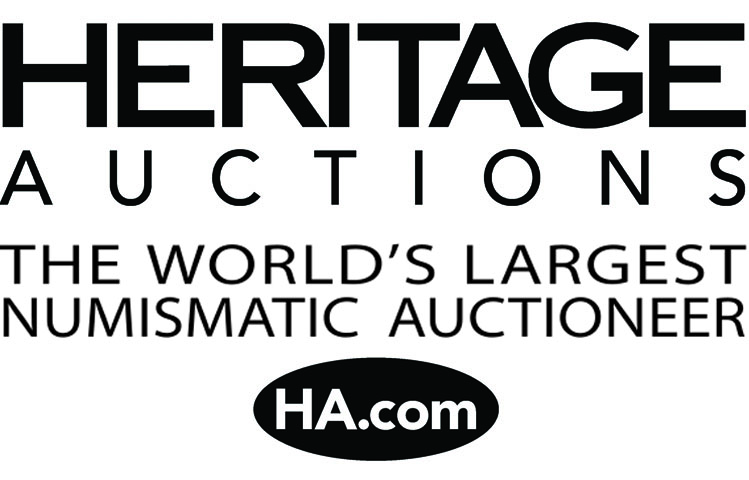 Heritage Auctions is the largest collectibles auctioneer and third largest auction house in the world, as well as the largest auction house founded in the U.S. We are also the undisputed Internet leader in our field, with more than 1 million online bidder-members registered on HA.com.
---