Palladium:

$2,168.00
$44.00
Bitcoin:

$23,700.28
$236.33
Ethereum:

$1,870.97
$4.84
Market Review: Classic Commemoratives, Part II
Part II of a two-part analysis of classic commemorative coins, which enjoyed monumental popularity among investors in the late 1980s and were among the strongest performers of the early certified-coin bull market.
Editor's Note: This is the final installment of a two-part series on commemorative coins, as appears in the February and March 2019 issues of Monthly Greysheet. To read Part I of this series, please click here. 

In the previous issue of Monthly Greysheet, we introduced a two-part analysis of classic commemorative coins, which enjoyed monumental popularity among investors in the late 1980s and were among the strongest performers of the early certified-coin bull market. Following the historic market crash of 1989, prices for commemoratives collapsed. According to commemorative expert Maurice Rosen, prices fell some 90%.
"I did some figuring on the three commemorative markets: the 50-piece type set, the 144-piece complete set, and the 11-gold coin set," Rosen said, "And, on a strict bid-to-bid level, fusing bids from the high in 1989 to the latest bids, the 50-piece set is down 87%, the 144-piece set is down 84%, and the 11-gold set is down 87%." Losses for collectors were even worse, because they weren't paying merely bid to buy their coins and, in some cases, paid market premiums over listed ask [retail] prices. "I'll use a modest 5% [market premium figure]. If you do that, the 50-piece set isn't down 87% – it's down 94%. The 144-piece loss is not 84%, it's now 89%. And the 11-piece set goes from 87% bid to bid to 91%."
Yes, the market may be down these days, and for various reason – shifting demographics, lingering economic problems stemming from the Great Recession, and changing numismatic tastes. But the news isn't all bad for classic commemoratives. Last month, we focused mainly on the price performance of classic commems over the past 30 years. Enough of the bad news. Time for good news – and there really is good news! In Part II of this market review, we'll look at why commemorative coins are still excellent collectibles, what to look for in commems, and how dealers can legitimately entice more of their clients to buy these classic coins.
COMMEMS HAVE BEEN DOWN & OUT BEFORE – AND CAME BACK STRONG
Many coin dealers know classic commemorative coins had their day in the sun back in the late 1980s. But what some industry players don't recall is that, before enjoying that period of heavy investor speculation, classic commems spent years languishing in the doldrums. Consider decades-old commentary by Anthony Swiatek, who operated House of Gems and Magnificent Commems from the late 1960s through early '80s before lauching his current firm in Saratoga, New York, Swiatek-Minerva Coins & Jewelry. When Swiatek published The Encyclopedia of United States Silver & Gold Commemorative Coins (Arco Publishers/F.C.I. Press) in 1981, he was quoted in a New York Times article by numismatic editor Ed Reiter as saying, "compared to other coins, commemoratives are very underpriced. The market needs a shot in the arm, and that's what I predict this book will give it." Now, nearly 40 years later, it appears commemorative coins need another booster shot. But it's a different world today for commems than it was when Swiatek's first major book on commemorative coins hit the circuit in the spring of '81.
In the very early 1980s there were no third-party encapsulation services, and intermediate MS grades such as MS63, MS64, and MS67 were still new terms in numismatic vernacular. And the resurrection of a modern United States commemorative coin program was – until late 1981 – uncertain at best. That's mostly because lawmakers still remembered all too well the financial abuses behind the issuance of several commems in the 1930s, '40s, and '50s. Numerous congresspersons and senators were reticent to revisit an era when many of these coins were issued marking events or anniversaries of questionable significance, saw gimmicky releases as money-making ventures for private groups, and experienced multi-year productions during dates not even marked on the coin. However, the then-recent and successful Bicentennial coin program of the mid 1970s helped changed many hearts on Capitol Hill, and the prospect of another major patriotic milestone – George Washington's 250th birthday in 1982 – seemed too good to pass up. With Congress authorizing and President Ronald Reagan signing Public Law 97-104 on December 23, 1981, the George Washington 250th Anniversary half dollar was born. It was the first United States commemorative coin since 1954 – and the nation's first 90% silver coin struck since 1964. Commems were back in the spotlight again.
Swiatek, who has written several books since the early '80s, including his more recent work entitled Encyclopedia of the Commemorative Coins of the United States (KWS Publishers, 2012), says the market has softened significantly since the late 1980s. However, he also suggests that now may be a good time for collectors to buy and, more importantly, for dealers to promote these coins. "The market is soft for many of the issues in grades of MS65 and lower, and in some cases even MS66 and lower. The exception might be the Norfolk commem, which is pretty common, and there's been a great rise in population – they're coming out of the woodwork!"
He says many commemorative types have seen pops rise markedly over the past couple decades, with the market is experiencing a glut of coins that came out of hiding since the mid 1980s. Exacerbating the situation he says is that many of the commems are relatively subpar in quality and overall eye appeal. "You have a lot of low-end coins that don't bring the prices of high-end coins, and then coins that were MS64+ that are now slabbed as 65s, and dealers who only want higher-end pieces that will get a CAC sticker – not low-end coins that just barely made the grade," explains Swiatek. "Still, you do have people who are buying issues, and they're underrated issues. Many of the underrated pieces are very hard to find, strictly graded in the upper grades." His favorites? "The 1922 Grant With Star half, but one without marks, and same with the 1921 Missouri 2 Star 4, the plain Missouri, and the 1928 Hawaiian halves. They're all really tough, and I think they're too cheap in 65, too cheap in 66." Ultimately, he says collectors who buy commemorative coins need to buy for the joy of collecting – and there are a few ways dealers can emphasize this when guiding their customers into commems.
"Some collectors would buy because the coin was struck for a place close to their hearts, say Albany, New York, or Columbia [South Carolina], or because some of the designs are simply beautiful," he notes. "Then you have some that are pretty ugly, like the 1936 Rhode Island half. Roger Williams looks like a d— robot getting out of the canoe to meet the Indian!" deadpans Swiatek.
"I remember when I was president of the Society for United States Commemorative Coins in 1983, and along the way we voted on what was the ugliest commem, and we voted the Rhode Island. Right after that was the George Washington Carver/Booker T. Washington half, because the design wasn't great." He says another unique selling point about commemorative coins is that some may boast several distinct dates on the same coin. "But when a couple major dealers wake up and begin promoting these coins, prices will skyrocket."
MIXING PLEASURE & BUSINESS WITH COMMEMS
If there's any doubt that commemorative coins have buyers, one need not look any further than Dan Duncan, co-owner of Pinnacle Rarities in Olympia, Washington. He became a coin collector in the late 1980s and jumped into classic commemoratives in 1995. "While working in Houston I came across a matching Columbian half and Isabella quarter. After a little reading into the back story of the Columbian Expo, I was hooked," he recalls. "I remember bringing the coins up to my soon-to-be wife and now partner Kathleen saying, 'I think we should build a set of these.'" In the years since, Duncan has been directly involved with helping other collectors build commemorative sets. "Since I joined Pinnacle in 2006, virtually every year we've sold one or two commem sets that we helped build," he notes. "It's one of our specialties and our current inventory has 30% in volume made up of classic commemoratives. Frankly, we talk with a variety of commemorative collectors nearly every day and have been doing so for a long time."
Duncan, though relatively young in his early 50s, has the fortunate – or perhaps unfortunate — experience of having become a coin dealer some three decades ago, just as the commemorative coin market was cresting in the late '80s. "During this period, the Solomon Brothers had ranked rare coins as a top investment. Several large marketers pushed the commemorative series – David Hall, Hannes Tulving, Blanchard & Company, Charter Oak and others all had marketing programs that sold the set concept or individual picks. This drove the market and pulled a lot of the bulk from dealer inventories," he recalls. "Collectors were left with the toned coins, the extreme grades, and of course higher prices. That was 30 years ago. And as prices waned, marketers turned their focus to other areas and the series cooled. Now, over the last few years we've seen a noticeable increase in collector activity for commems. This demand can be seen across numismatics, but many new buyers are attracted to classic commems because so many are available in gem condition at under $1,000." For some new collectors, the amount of information available can be simply overwhelming. "New collectors enter the rare coin market with a daunting amount of information to digest and a myriad of choices. The classic commemorative series provides an affordable set with clear obtainable goals, moderate price points and is overall interesting and entertaining."
He likes pointing collectors to the better buys in the commemorative market. "Lafayette dollars in MS64 and better were once stoppers for the average collector, and while still moderately expensive, current asking prices are fractions of market highs with beautiful examples still commanding big premiums," Duncan remarks. "Sesquicentennial halves in MS64 and better are like the Lafayette – both are tougher coins in true gem and better. The Sesquis were once a value-stopper for the gem collector with pricing in MS65 and MS66 prohibitive to average collectors." On the whole, he says commems offer hidden gems for collectors of any level. "A number of the issues are available under $500, many of which were much higher over the past couple decades. Some of the top-end prices have compressed the pricing between a basal collector value and the premium gem and better prices." The result? "Little spread between MS60 and MS65, creating pockets of value throughout the series."
Value is just one selling point dealers can use when pitching commemorative coins to their customers. But another? Diversity. As Swiatek notes earlier, many collectors choose coins with themes that relate personally to them or pursuing certain types of designs. Duncan agrees that many collectors take a topical angle when chasing commems, and dealers should highlight the great selection of designs and themes available. "You've got the 'Wild West,' the Civil War, Northeast settlers, great fairs, eagles, ships, art deco designs," he lists. "Remember the book Everything I Needed to Know I Learned in Kindergarten? Well, everything you need to know about collecting coins you can learn from classic commems." And this in turn can help collectors branch out into other areas of the hobby and become real rare coin enthusiasts.
"The lessons learned through building the set help collectors down the road by exposing them to many of the numismatic concepts surrounding all rare coins," he notes. "Each coin in the [commemorative] series has its own mintages and distribution to sort through." As collectors read about the design process and legislative issues behind the coins, their appetite for knowledge will only grow. "They'll also learn about survival rates, hoards and mass meltings, and the effects on value. Again, each example has different strike and luster characteristics with some suffering weak striking and rushed or poor handling and others surviving in superb gem." Most importantly? "Commems all come with a unique and individual story and design, easily keeping the new collector engaged.
"COMMEMS ARE NOT WEAK"
Dr. Michael Fuljenz, president of Universal Coin & Bullion in Beaumont, Texas, believes now is a good time to hook collectors on commemorative coins. "Prices are lower and more attractive than at times in the past in many areas but are rising for better examples," he says. "Commems have great stories, low mintages and interesting designs that have appealed to me since the 1960s when I bought my first one." And, as Swiatek and Duncan note, Fuljenz also believes topical objectives are how collectors can latch onto the series. "You don't have to build a complete 50-coin type set or a complete 144-coin set, you can collect subsets like all the Texas coins, animals or boats on coins, or Civil War-themed commems.  Many collectors like just having a coin that represents their state."
And while there are plenty of so-so examples on the market, Fuljenz notes the high-grade pieces – those representing the top one or two grades for their issue – remain truly difficult and provide registry set collectors with ample challenge. "Coins that are tougher to find are not just because of low mintages," he explains. "Population reports for PCGS, NGC and CAC can assist with this analysis. Low-population coins are often bid up remarkably in major and smaller auctions by Registry Set buyers. If a coin has a PCGS, NGC or CAC pop number under 10 for that grade and higher, it probably will be actively sought in an auction." But where the threshold is set for a "common" example versus a rare one depends on the specific issue. "For some coins that come nice like the Norfolk an MS67 example in still a relatively high population coin, so real extra demand starts at MS68. For a harder-to-find Lafayette dollar an MS66 CAC coin is tough and the few MS66+ CAC coins that have hit the market this year have been quickly sold for far above guide sheet levels."
Fuljenz says when the commem market got really hot in past decades, prices advanced quickly. "I remember in 1988 seeing 20% gains between shows two weeks apart and dealers actively paying 20% premiums over Greysheet." And while the commemorative market is admittedly not presently experiencing the action of the late 1980s, the Texas dealer says we may be moving out of the doldrums. "The entire market is not weak. It is true much of the market is weak, but CAC coins for high-end registry set coins are strong, even without monster toning; monster-toned commems can bring incredible multiples of typical prices even in lower grades, much like Morgan dollars." Indeed, as CAC stresses originality, CAC-approved coins have become particularly popular among registry set holders. "While many CAC coins are attractive some are less so," opines Fuljenz. "Beauty is in the eye of the beholder for spouses and coins. Pretty but dark overall coins are more often considered less appealing than light to moderate coloration with peripheral toning sometimes being an exception."
As with any series, dealers, as well as collectors, benefit from educating themselves on the ins and outs of commemorative coins. In the case of commems, a key area of study is understanding the packaging in which the coins were originally issued. This knowledge can behoove any commemorative market players, because original packaging materials can affect everything from toning patterns to grade availability and overall grading considerations. "The Lexington was distributed in pine boxes that often led to unattractive toning, high-point abrasions and a dipped-out look when conserved," Fuljenz says. "The Antietam can come with amazing Christmas tree colors of red and green owing to the five-coin card holders reaction with the coins design."
On a side note, those who deal in commemorative coins might also consider seeking original packaging, which is increasingly popular among collectors and can help build huge premiums when sold with their respective commems. "Original holders and memorabilia can bring hundreds of dollars to thousands of dollars at auctions, like copper Pan Pac frames."
Meanwhile, commem specialists generally divide the series into issues after 1930 and before 1930. "A higher percentage of high-grade specimens typically survived from those coins distributed after 1930 for a number of historical reasons," notes Fuljenz. For instance, some folks involved with the New Rochelle committee had some numismatic wherewithal to request their shipment in rolls instead of bags to protect them, and then they weeded out the most-bagmarked examples. "Thus, the unsold coins returned for melting were also the ugliest. The sold coins were typically much nicer than what might be expected." Fuljenz also stresses gaining knowledge about some of the minting peculiarities of each commem. "For example, Denver Mint luster is typically better in many P-D-S sets like Cincinnati, Columbia, Rhode Island, Texas, and Arkansas. This can lead to larger high-grade populations for some of my favorite type coins like the 1936-D Texas," notes the prominent Lone Star State dealer.
COMMEM CAMARADERIE AMONG DEALERS
Fuljenz has a special place in his heart for commemorative coins. He served as vice president of the Society for United States Commemorative Coins alongside Swiatek (as president) and worked with other significant commemorative coin figures of the era, such as Frank DuVall, Ray Mercer, and Helen Carmody. His memories in working with his colleagues remain strong decades on, and he believes part of this has to do with the love many individuals have for this segment of the hobby. "Commem dealers typically really love the series and love sharing their passion with collectors. If you get a chance to sit down with a commem specialist you will probably stand up having made a lifelong friend."
And Fuljenz is never shy in sharing self-effacing stories of his adventures – and misadventures – in commemorative coins. "Don't dip commems like I did with an original York when I was 12! The luster was diminished, and I took a significant loss when I sold it," he laughs. "Only experts should conserve coins. If you feel you must dip a coin in an acidic or basic product, practice on cheaper similar coins before doing so on your better pieces – but seek expert input before trying."
Then there's this parting nugget of wisdom from Fuljenz: "A wise statement from a prominent commem collector is you may pay too much at times for the right coin, but you always pay too much for the wrong coins. He was much happier with paying a little too much for really nice coins."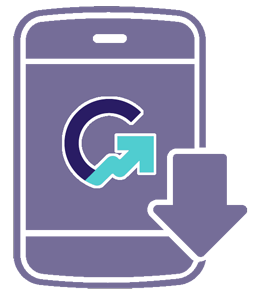 Download the Greysheet app for access to pricing, news, events and your subscriptions.
Subscribe Now.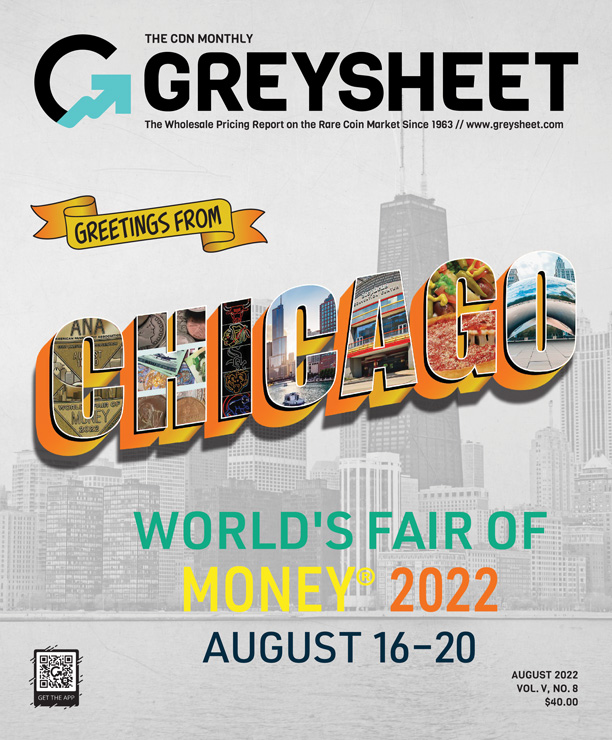 Subscribe to Monthly Greysheet for the industry's most respected pricing and to read more articles just like this.
Visit these great CDN Sponsors
---