Bitcoin:

$28,467.67
$134.22
Ethereum:

$1,821.61
$8.76
MDC Monnaies de Collection Presents Numismatic Auction Number 11: Exceptional Coins & Medals
Friday, the 21st and Saturday, the 22nd of April 2023: MONACO – ONE MONTE-CARLO
1664 lots will be auctioned on the 21st and 22nd of April 2023 in Monaco. MDC auction will for sure be the most important numismatic event of the end of the year. The auction will be held by the expert Nicolas Gimbert at One Monte-Carlo, in Monaco.
The auction sale will begin with more than 400 antic coins, Greek (n°11), Roman (n°414), bysantine and a remarquable collection "Panorama du Monde Celtique" from the paintor Marc Petit (n°258).
After the antic coins, the auction sale will continue with coins from all over the world. The coins will be organized in alphabetical order from their country of origin, from Africa to Zanzibar. It will also present many Royal French coins, from royalty to modern times.
For Belgium, the finest coin known of the Golden Angel, Philippe the Bold. (N° 524) .
For France, an extremely rare Gold Salute, strike in Rouen, in the name of Henri V, king of England and France during the Hundred Years' War. (N° 629).
A Golden Medal from Trade Concil of Rouen. Original Strike by Duvivier (N° 818).
A collection of coins from Reims Mint, which worked under Louis XIV and Louis XV, and the only graded example Shild with old head of this city . (N° 912).
For the Premier Empire, a rare if not unique presentation strike of a 20 francs coin, Year 12 (1804). Maybe destined to Napoleon the 1st himself, in the coming days following his coronation. (N° 933).
For the Second Empire, we present a golden medal from the Universal exhibition of 1855. The Medal was made for the chimist Jean-Baptiste Guimet, inventor of Ultramarine Blue. His son, Emile, will found the Guimet museum in Paris (N° 1099).
We also present a magnificent 5 Pound « Une and the Lion », which was made just after the coronation of Queen Victor, on the 28th of June 1838, 185 years before the coronation of King Charles III, on the 6th May of 2023. (N° 1305).
Modern Greece is also represented with a burnished flan 20 drachmas 1869, realized by King Georges Ist in Paris Mintby Albert Barre (N° 1333).
Italy will not be left aside, with, for example, a Double Ducat fom Mantua, from Frederic II de Gonzague. On reverse, Mount Olympus is surmonted by an altar (N° 1396).
Un exceptionnal Gold Medal of King Charles the 1st from Roumania, strike for the king or a high dignitary, for the inauguration of the new building of the Ministry of Public Works in 1910. (N° 1537).
Open to all, with starting prices from 50€ to 350 000€, the 1664 lots from MDC will be auctioned at One Monte-Carlo the 21st and 22nd of April 2023.
A catalogue with lots of images and historical comments is available.
LIVE bidding is available on Biddr.ch platform.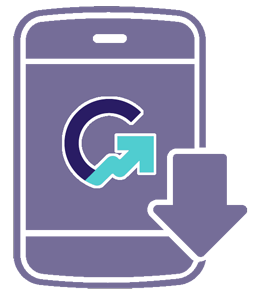 Download the Greysheet app for access to pricing, news, events and your subscriptions.
Subscribe Now.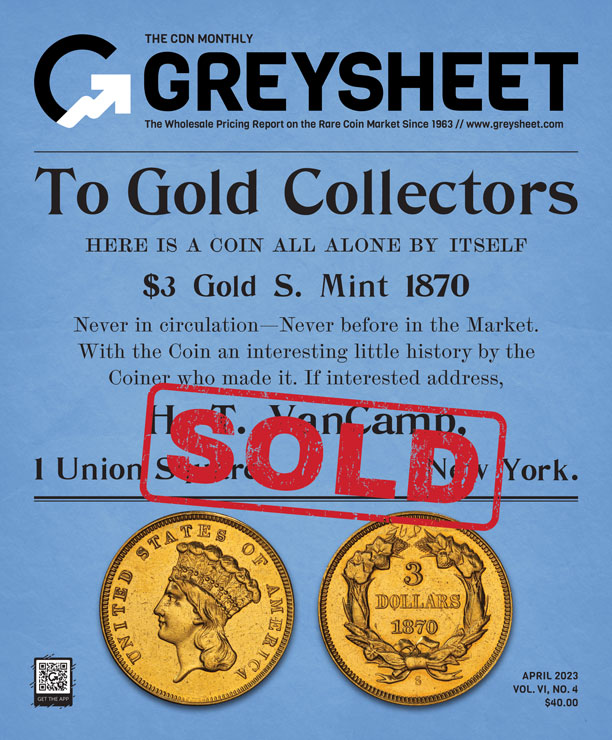 Subscribe to Monthly Greysheet for the industry's most respected pricing and to read more articles just like this.
Visit these great CDN Sponsors

MDC Monnaies de Collection is a team of numismatic experts organizing auctions in Monaco of rare collectable coins and medals for an international clientele. Our selection is set on strict criteria such as their provenance, their condition and their quality. Located in the Park Palace mall in Monte Carlo area of Monaco, MDC provides professional valuation and purchase services as well as the guarantee of completing or selling a collection for an optimal profit. Our team is committed to offer you a friendly advice and personalized service, whether it is for sales, shipments, valuations or just advice on setting up coin collections.
---