Bitcoin:

$23,120.71
$2.61
Ethereum:

$1,585.09
$14.42
Mercury Dimes: A Timeless Series In The Spotlight Again
These 90% silver dimes, which bear an obverse portrait of Miss Liberty donning a winged Phrygian cap and a reverse design incorporating fasces wrapped within an olive branch, have been collected by countless hobbyists since the coin's earliest days.
At least since the advent of coin boards in the 1930s and coin folders in the 1940s, Mercury dimes have been a staple for American coin collectors. These 90% silver dimes, which bear an obverse portrait of Miss Liberty donning a winged Phrygian cap and a reverse design incorporating fasces wrapped within an olive branch, have been collected by countless hobbyists since the coin's earliest days. The Winged Liberty Head dime, more commonly known as the "Mercury" dime due to Miss Liberty's resemblance on the coin to the Roman god of the same name, still wins over countless new and seasoned collectors today. And, in recent months, the series made headlines when one of the nicest collections of Mercury dimes ever assembled crossed the auction block and broke records.

Mercury dimes were issued by the United States Mint from 1916 through 1945 and largely remained in circulation until the early 1960s, when bullion hoarders began removing 90% silver coins from circulation. By 1965 the copper-nickel clad era began, and Mercury dimes quickly became rare sightings in everyday commerce. Yet they have never lost their appeal with coin collectors, many of whom cut their teeth plucking obsolete Mercury dimes from pocket change and bank rolls in the 1950s and '60s, placing them in folders and albums.
The Mercury dime series consists of 77 regular-strike coins, at least three significant varieties, and seven proof issues. The series key is the 1916-D dime, while the 1921 and 1921-D issues serve as notable semi-keys. However, most of the other regular-strike coins in the series are remarkably common and can be bought in lower circulated grades for little above their melt value. However, as with other areas of the coin market, grade is everything. Pre-1934 Mercury dimes in better condition – those grading XF40 and up – trade for significantly more than their well-circulated counterparts. Meanwhile, uncirculated Mercury dimes exhibiting fully split horizontal bands in the fasces (grade-designated as "FB" for "Full Bands") are worth huge premiums over uncirculated specimens of equivalent numerical grade but lacking this important detail that is rarely encountered fully struck on many issues.
Mercury dimes offer many opportunities for collectors on a variety of budgets to enjoy building a challenging set. While collectors have long enjoyed assembling sets of Mercury dimes in standard coin folders or Dansco albums, in more recent years Mercury dimes have become extremely popular among registry set collectors, with many spending big bucks to obtain the nicest certified examples – many of these bearing "FB" designations on the label or CAC stickers on the slab. 
HALLETT COLLECTION: A SLICE OF THE UPPER CRUST
There are many gorgeous Mercury dime collections out there, but it seems very few of these ever come to the marketplace. That's in part why Mercury enthusiasts went crazy over the recent offering of the Hallett Collection, which crossed the block at the Legend Rare Coins Regency Auction 28 sale in late September 2018. The Hallett Collection, which had ranked at the time of sale as the number-five Mercury dime registry set on Professional Coin Grading Service (PCGS) and number nine on its all-time list of best Mercury dime sets, was one of the nicest assemblages of top-end Mercury dimes to hit the market in years. Featuring a full run of regular issues and the three major varieties in superior grades, the Hallett Collection boasted many specimens with sharp strike and dazzling color. Deservedly so, several of the slabbed Hallett dimes were emblazoned with CAC stickers.
Many of the Hallett Mercury dimes realized record or near-record prices, with a 1923-S PCGS MS66FB running away as the leader of the pack with a final hammer price of $105,750 (including a 17.5% buyer's fee) – several times beyond its presale estimate of $25,000 to $30,000. As far as pops go, the MS63FB 1923-S Mercury dime is tied with just six other PCGS specimens and only one NGC piece. Only a single example grading finer exists, and that piece has never been offered at public auction. With warm autumnal toning, strong strike, and full bands, this 1923-S dime inspired fervent bidding and surely became the prized jewel in someone's prestigious collection of Mercury dimes.
Other highlights from the sale of the Hallett Collection include a lustrous PCGS/CAC MS64FB 1916-D that realized $21,150, a sharply struck PCGS/CAC MS68FB 1936 with crimson and gold peripheries that took $4,465, and a stunning rainbow-toned PCGS MS69FB 1939-D that commanded $6,168.75. Both the Philly and Denver 1921 dimes exhibit full bands – a challenging find for either of these scarce dates; the Philadelphia specimen, graded MS66FB by PCGS and sporting a CAC bean, snagged $8,225, while the PCGS MS66FB 1921-D, boasting orange-gold and lilac-blue hues, went for $9,693.75. The complete registry collection also included the major varieties, and the 1942/41 overdates were particularly notable. The Philadelphia specimen, graded PCGS MS64FB, hammered for $12,337.50, while the Denver piece traded for $28,200. The 1945-S Micro S, represented by a PCGS-graded MS67FB example, took $2,115.
MERCURY DIMES FOR THE REST OF US
While the Hallett Collection boasted dozens of high-flying Mercury dimes closing at auction in the four- and five-figure range, the Mercury dime series offers plenty of options for everyone, including those on more modest budgets. As coin collector and Mercury specialist T. Wong notes, the design by Adolph A. Weinman has a timeless appeal that resonates with a broad cross section of collectors. "The words 'freedom of thought' came into my mind," noted Wong when he ventured into the Mercury dime series many years ago. "It's also the simplicity and attractiveness of the portrait on the obverse of the Mercury dime that many overly crowded designs in modern coinage can't be compared with," he added. "The reverse demonstrates unity and strength by the axe (fasces) and the olive leaves around it symbolize the strength and peace we were after."
Beyond its transcendent design, he says collectors are also drawn to the series because it's relatively easy to build most of the collection with the many inexpensive common dates. Wong, president of dimeguru.com, says collectors often overlook some pieces that may appear common due to their high mintages but are now scarce because of later mass melting. "Many early dates before 1934 are keys and semi-keys," he said. "1926-S would be the collectors' pick for San Francisco key date because of its low mintage. Finding a high-grade 1923-S is also a challenge. The survival rates are low for early dates, and most were likely sent to the melting pot at the time when silver prices were high in the early 1980s."
Other dates that are common in low circulated grades become tough in better grades. "The 1925-D and 1926-D are difficult to find in the grades of AU and above – they're always in significant demand, and when there is one, it is usually gone in a brief time." This is also the case with other pre-1934 Mercury dimes, particularly earlier mintmarked pieces grading XF to AU or higher. Yet, prices remain relatively affordable for many of these scarcer early issues in better grades. With the exceptions of the 1916-D, 1921-D, and 1926-S, all of the pre-1934 mintmarked Mercury dimes trade for less than $200 according to the latest Greysheet prices available before print. 
MANY MERCURY DIME VARIETIES & ERRORS ARE SLEEPERS
While the three most popular varieties in the series – the 1942/41, 1942/41-D, and 1945-S Micro S – are sought after by everyday collectors and registry set enthusiasts, there are many other Mercury dime errors and varieties that relatively few numismatists know about, even those who may consider themselves Mercury collectors. "A few years ago, the new 1919 doubled die obverse became big news in the numismatic community," Wong noted. "There are a handful so far authenticated by PCGS and NGC. I had been looking for that one since then."
He also pointed to repunched mintmarks (or RPMs) as another type of Mercury dime variety that collectors don't often find. "The most lucrative are the 1945-D Over Horizontal D and 1945-S Over Horizontal S," he said. Another scarce variety he believes has gone unnoticed is the 1943-S Trumpet Tail S. "It's estimated this S variety mintmark is on about one-half percent of the total mintage of 1943-S dimes." Of the 60,400,000 total 1943-S dimes minted, Wong's estimate points to about 302,000 pieces having been struck with the Trumpet Tail S mintmark. Suggesting these varieties are undervalued right now, Wong said, "the only opinion I can give is the demand or collector awareness is not there for all these dimes."
He observes that errors have a much smaller collector base and that the limited availability of scarcer Mercury varieties, even those that are priced at relatively low levels, are usually appreciated only by advanced specialists. There many error varieties out available, ranging from common to elusive. "Among Mercury dimes, broadstruck and partial-collar coins are more common than double and multiple strikes." He said the most common of these errors may sell for just three to seven times above the retail value for a normal piece of similar grade. On the other side of the equation, Mercury dimes struck on foreign planchets are considered extremely rare. Other rare Mercury dime errors are die caps, uniface dimes, brockages, counterbrockages, and elliptical planchets. Still, he says even the rarest pieces can go cheap if only one collector is bidding on it. Prices for the utmost of rare Mercury dime errors are often driven only by fierce back-and-forth bidding wars. "Demand can drive the prices higher if two collectors want the same error coin."
THE MERCURY DIME MARKET TODAY
Mercury dimes are an enduring collector favorite, yet the market for this series – and 20th-century dimes in general – is mixed. There are few great rarities among any of the 10-cent coins struck over the previous century. The scarcest regular-issue dime issued since 1900 happens to be the 1916-D Mercury dime, which saw just 264,000 pieces struck. The 1921 and 1921-D Mercs are also among the scarcer 20th-century business-strikes dimes, with mintages of only 1,230,000 and 1,080,000, respectively.
The market for Mercury dimes has been strong throughout the years, with consistent demand for both circulated issues and better-quality certified examples. The series benefitted from the market runup of the late 1980s, when heavy investor speculation pushed the prices of high-end slabbed Mercury dimes through the roof. For example, the MS65FB 1916-D Mercury dime went for $3,750 in the December 19, 1986 issue of Bluesheet, which reflects market levels for coins traded sight-unseen. Fast-forward less than three years to May 26, 1989 – the crescendo of the late '80s boom market – and that same coin commanded $13,000. While Mercury dimes prices softened in the wake of the market crash that soon followed, strong long-term demand supported prices for the 1916-D in MS65FB, which nowadays takes some $36,000 in a PCGS holder and some $39,000 in NGC plastic.
The scarce 1921 and 1921-D Mercury dimes are also popular in FB grades, and they have improved from $2,850 apiece in 1986 in MS65FB to $3,250 and $5,000, respectively today, representing mixed results for those who bought them at $3,275 and $3,350 in 1989 at the top of the market. Pre-1934 mintmarked issues are the most challenging for those who seek FB examples, and it's among these issues where some may find deals, as several dates remain tougher than price trends (I.E. current market demand) may reflect. But don't forget that some of the later FB dimes are also difficult – sometimes deceptively so. This point is perhaps most notably illustrated by the 1945 Philadelphia dime, which has a mintage of 159,130,000. Despite its high mintage, 1945 Philly dimes are frustratingly difficult to locate with Full Bands details due to the poor strike quality for this issue. PCGS estimates just 400 survivors in all MSFB grades, and only 100 in MS65FB or better. In 1986, MS65FB examples of the 1945 dime listed for $2,100 in Bluesheet, while that same piece realized $3,600 by May 1989. Today, the 1945 takes a whopping $11,500 in sight-unseen transactions.
While registry set builders have helped propagate strong demand for higher-end FB Mercury dimes, prices for circulated Mercury dimes also remain solid. The keys and semi-keys have remained at consistent levels for years now, with the 1916-D Mercury regularly notching $650 bids in G4 and $2,100 in F12. Even the 1921 and '21-D take $85 and $145, respectively, in F12. Some of the appeal in completing a circulated Mercury set may be its price. Bids for a 77-coin assemblage without varieties total $2,643.50 for coins in F12 – an attractive circulated grade. Even with the addition of the 1942 overdates and 1945-S Micro S, bids for the complete 80-coin set increase to just $3,277 in F12. Affordable bid prices translate to affordable opportunities for collectors, too. The retail price for the 77-piece collection is $3,425 while the complete 80-coin sets collectors back approximately $4,250, according to The CPG Coin & Currency Market Review – the companion guide to Monthly Greysheet, with the latest retail (or "ask") prices.
Lastly, one cannot forget proof Mercury dimes. Only seven dates were issued in proof, spanning from 1936 through 1942. Given the limited run of proof Mercury dimes, some collectors integrate all seven proofs into their regular Mercury sets. Soft market prices these days keep proof Mercs affordable, with the priciest of the proof Mercury dimes, the 1936, listed in CPG at $825 in PR65, while the others fetch $400 or less apiece. All told, the seven-piece set of Mercury proofs in PR65 trades for less than $3,000 in retail settings, making such an assemblage a tempting offer to collectors wishing to build the "ultimate" Mercury dime set.
Thankfully for coin dealers, the Mercury dime series virtually sells itself: it's the right mix of romantic art deco design, affordable and expensive issues, and more challenging keys, proofs, and Full Bands pieces. Therefore, dealers who pitch this series to hobbyists who want broaden their collecting horizons are sure to find business success with the timeless, the classic, the beloved Mercury dime. •••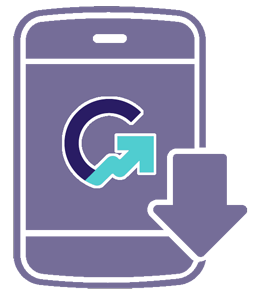 Download the Greysheet app for access to pricing, news, events and your subscriptions.
Subscribe Now.
Subscribe to Monthly Greysheet for the industry's most respected pricing and to read more articles just like this.
Visit these great CDN Sponsors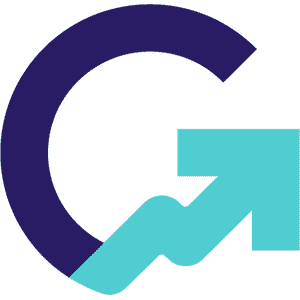 The trusted name in numismatic pricing since 1963, CDN Publishing is home to important industry reference and price guides, including the Greysheet, Greensheet, CPG Rare Coin Market Review, and the CAC Rare Coin Market Review, and the Banknote Book. Located in Virginia Beach, you can find out more at www.greysheet.com, or call 757-655-1056.
---